LINDA EVANS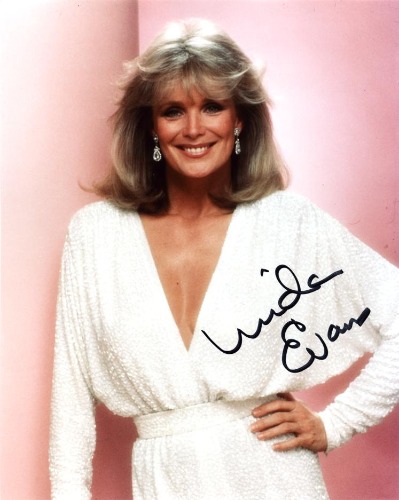 Full Name -Linda Evenstad
Birthdate -November 18, 1942
Birthplace -Hartford, Connecticut, USA
Relatives -Ex-husbands: John Derek (1968-1974) Stan Herman (1976-1981)
Marital Status -Single
Astrological Sign - Scorpio
Education -High School
Height -5'8"
Measurements -34-24-34.
Hair Color -Blonde
Eye Color -Blue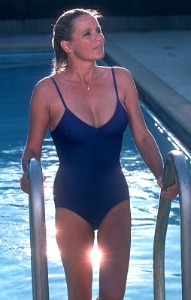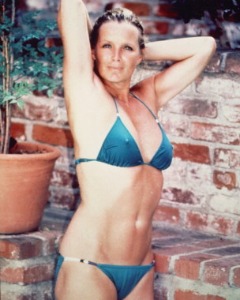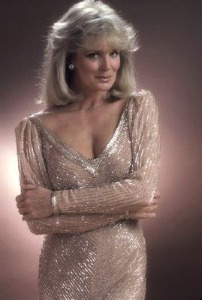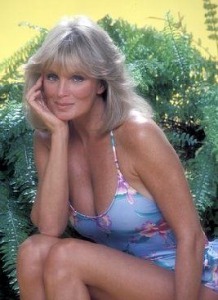 Linda Evans and Joan Collins transformed catfighting from a dirty little fetish to a primetime, highly anticipated event through Dynasty in the 1980's. The Dynasty catfights were the highlight of the season, and got the highest ratings of the season. These hot steamy catfights transcended being a kinky fetish to a mainstream event. They were just as anticipated as a prized boxing match. They were a staple and icon of '80's culture. In remembrance, we induct Linda Evans and the Dynasty catfights into the Hall of Fame.

She was born Linda Evenstad in Hartford, Connecticut, the second of three daughters to a couple who were professional dancers. "Evenstad" was the name of the small farm in Nes, Hedmark in Norway from where her paternal great-grandmother emigrated to the US in 1884 with her young son (Evans' grandfather) and a couple of relatives. When Linda was six months old, the family moved from Hartford to North Hollywood. To bring her out of her shyness her parents insisted that she take drama at school. When she started her professional career, she changed her last name to "Evans".

She rose to fame playing Victoria Barkley's (played by Barbara Stanwyck) daughter, Audra Barkley, in the 1960s Western TV series, The Big Valley (1965–1969). During her third and fourth and final seasons on air, her screen time had been reduced, due to her new marriage with John Derek, but was on the show for the entire run. Evans' first guest-starring role was on an episode of Bachelor Father, which starred John Forsythe. She would co- star with him on Dynasty, more than two decades later.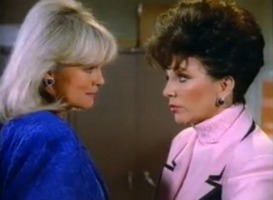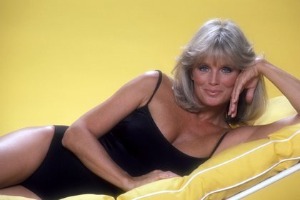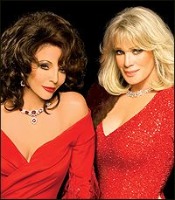 Evans has been married twice, first to actor and film producer John Derek from 1968 to 1974. On December 31, 1967, Derek recruited his wife to operate one of his cameras after he had been commissioned by daredevil Evel Knievel to film his motorcycle jump of the fountains at Caesar's Palace in Las Vegas. It was Evans who captured the iconic images of Knievel's devastating crash as the jump failed. Derek left Evans for Bo Derek who was 30 years his junior. Evans' second marriage was to Stan Herman, a property executive, from 1976 to 1981. In 1989 Linda dated new age musician Yanni in a relationship that lasted until 1998.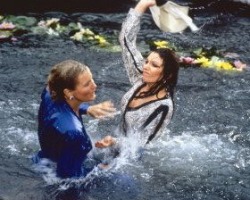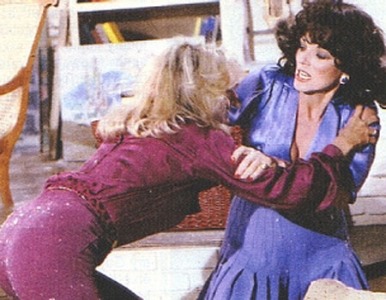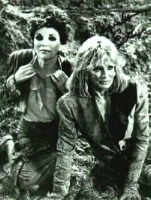 Her most prominent role was that of long-suffering heroine Krystle Carrington, the wife of Blake Carrington (played by John Forsythe), in the 1980s ABC prime time television soap opera Dynasty, a role she played from 1981 to 1989. Linda Evans and her Dynasty co-star, Joan Collins, became the two most celebrated female television stars of the decade, displaying an on-screen adversarial chemistry. For her role as Krystle, Evans was nominated five times for the Golden Globe Award for Best Actress in a TV Drama series (every year from 1982 to 1986), winning in 1982 in a tie with Barbara Bel Geddes of rival soap Dallas. Evans won five People's Choice Awards as Favorite Actress in a Drama Series in 1982, 1983, 1984, 1985, and 1986, and was nominated for an Emmy Award for Outstanding Lead actress in a Drama Series in 1983.

Due to her character's name on Dynasty, she starred in an ad campaign for Crystal Light beverages, starting in 1984. Regularly listed as one of the most beautiful women in America, she appeared in Playboy magazine at the behest of her then-husband John Derek in 1971. For her contribution to the television industry, Linda Evans has a star on the Hollywood Walk of Fame at 6834 Hollywood Blvd.

After she left Dynasty Evans semi-retired from acting and only made occasional television appearances. Instead, she devoted her time to fitness issues. She set up a small chain of fitness centers, and in the 1990s, Evans hosted infomercials for Rejuvenique, a mask for toning facial muscles. She also published the "Linda Evans Beauty and Exercise" book in 1983. In 2005 actress Melora Hardin portrayed Evans in Dynasty: The Making of a Guilty Pleasure, a fictionalized television movie based on the creation and behind the scenes production of Dynasty. In 2006 Evans reunited with her Dynasty cast mates for the non- fiction reunion special Dynasty: Catfights and Caviar. She then starred in the stage play Legends opposite her former Dynasty rival Collins. In 2009 Evans appeared in and won the British TV programme Hell's Kitchen, working under Michelin-starred chef Marco Pierre White.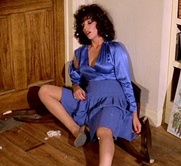 Linda is forever linked to her arch nemesis Joan Collins from Dynasty. So much so, I was tempted to induct both Joan Collins and Linda Evans in as a pair. However after careful examination, I felt that Linda had a slightly better catfighting resume. While they had numerous memorable and classic catfights against each other on Dynasty, Linda had the phenomenal fight against her doppelganger. Also, Linda had a very entertaining fight with Stephanie Powers on an episode of McCloud. Joan's only good catfight ot including Linda was on Dynasty against Diahann Carroll. It was a great fight, but not on the level of Linda's. Lastly, there is the rumor of Linda having a real life catfight with Stefanie Powers while in high school. Allegedly they clashed over a boyfriend, and Stefanie came out on top. Although they really attended the same high school at the same time, some thought the catfight rumors was a Hollywood publicity creation.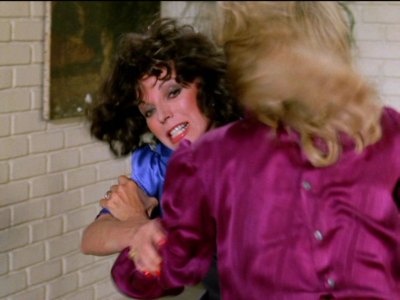 Here is a listing of Linda's catfight accomplishments.

1. Krystal Carrington v Alexis Colby. Dynasty Episode 31 (Season 2). Krystal (Linda Evans) finds out Alexis (Joan Collins) caused her to suffer a miscarriage. It starts with an Alexis slap and ends with Alexis being shoved against a wall. In between there is a lot of rolling around, throwing each other about the room, throwing things at each other, hair-pulling, clothes ripping and a great deal of shoving.

2. Krystal v Alexis. Dynasty Episode 60 (Season 3). The Lily Pond fight. Krystal shoves them both into the pond and we are treated to slaps, use of handbags, Krystal dives on Alexis a few times causing them to splash and roll around in the water and Krystal manages to land a few good punches before Blake breaks them up.

3. Krystal v Krystal. Dynasty Episode 132 (Season 6). A brilliant catfight! Rita who is posing as Krystal goes to the house where the real Krystal is being held hostage and a vicious catfight breaks out. There is hair-pulling, rolling around, punches, crashing into furniture, biting before Sammy Jo helps the real Krystal escape. Fabulous and as good as the first fight with Alexis!

4. Krystal v Alexis. Dynasty Episode 136 (Season 6). The supposed mud- fight. It starts with a bit of arguing before Krystal grabs Alexis by the arm and they fall down and a hill and into the mud.

9. Krystal v Alexis. Dynasty The Reunion Episode (Part 2). A fitting catfight between the classic enemies in a fashion studio. Slapping, hair- pulling, rolling around, lot of fashion accessories being thrown at each other. The finally of a series of catfights that sat primetime TV on fire. These series became the benchmark to measure all TV catfights by.

10. McCloud TVs; Episode #20, P.C. 38004 "Butch Cassidy Rides Again" /1973 Linda Evans (as Geri Marsh) manhandles Stefanie Powers (as Samantha Johnson) in a nice apartment catfight with both women wearing dresses but is broken up by Dennis Weaver. Many rule the figt a draw, but I think Stefanie was clearly ahead on points when it was broken up. Of course I gave Stefanie extra points for dunking Linda's head in the fish tank.

Linda Evans will be remembered as the golden heroin of catfights. Disappointingly she never had a catfight on The Big Valley. Linda's character, Audra Barkley, was an absolute sweet heavenly angel on the outside, but tough as nails when challenged. Luckily Linda found her great devil in Joan Collins. They truly made each other great. Linda is a great heroine and Joan Collins is a phenomenal villainess. It was the blonde versus the brunette, good versus evil. They became one of the most legendary rivalry in primetime tv. A rivalry that extended off screen as well. There were numerous rumors of clashes between them backstage. Also Joan accused Linda of getting physical with her decades later in Europe, which Linda denies. Linda Evans versus Joan Collins is the makings of a legends. However like Mohammed Ali & Joe Frazier, or Superman and Lex Luthor, one name eventually rose above the other. Linda Evans enters our catfighting Hall of Fame, but not without the assistance of the great Joan Collins.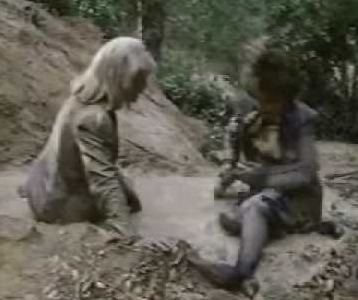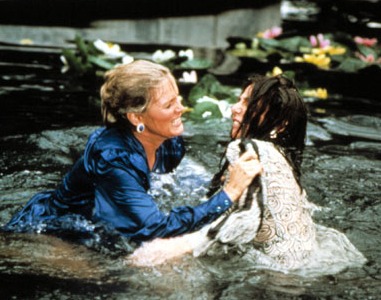 For More check out Kim & Ginny's Classic Hollywood Fight Stories
LINDA EVANS VS JOAN COLLINS
CATFIGHTING'S GREATEST RIVALRY!!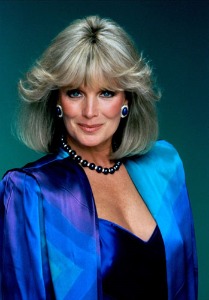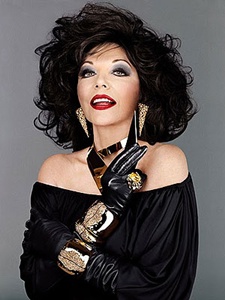 LINDA EVANS THE HEROINE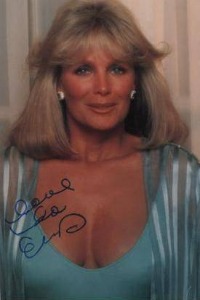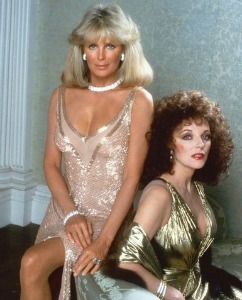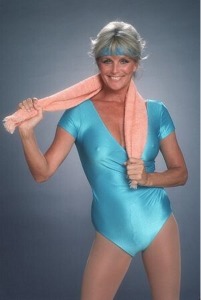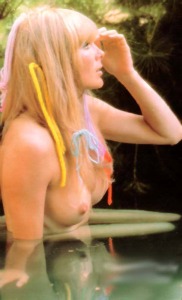 Back Home