TIA CARRERE

Full Name -Althey Rae Duhinio Janairove
Birthdate -January 2, 1967
Birthplace -Honolulu Hawaii, USA
Relatives -Father & Mother divorced; Alasundra (Sister);
Marital Status -Married
Astrological Sign - Capricorn
Height -5'8"
Honors - She ranked # 69 in FHM-USA's 100 Sexiest Women (2001); Named one of the "50 Most Beautiful People in the World" by People Magazine (1992); Awarded a Lifetime Achievement Award by Philippine president Gloria Arroyo.(2003);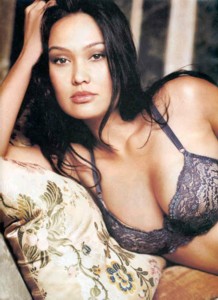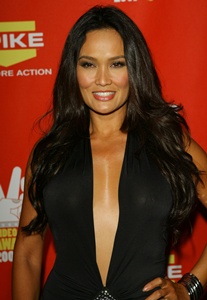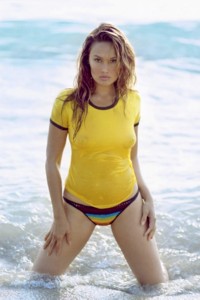 If you have read the stories on this website, you are very familiar with Tia Carrere. I will not post a biography for Tia on this page, you can read it on her page in the Celebrity section of this web Site. (Tia Carrere) This tribute will be photo gallery with Tia in her most ass kicking moments. WE will note her notable fights, mixed in with some Tia trivia that I bet you did not know.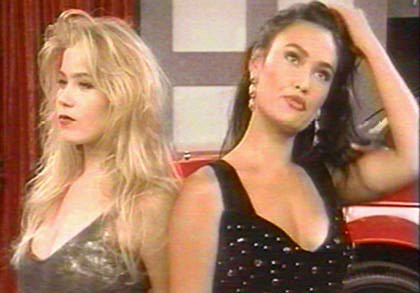 Tia's first cimematic catfight took place on an episode of Married With Children titled "Kelly Bounces Back" (1990). In an episode that also guest starred Debbie Dunning and Tina Louise, Tia's character, Piper Bowman, got info a brief slugfest with Christina Applegate's Kelly Bundy. Piper out foxes Kelly Bundy and steals her role for a model to introduce a new car called the Allonte at a car show. After the prunish neighbor, Marcy, advises Kelly to have woman-to-woman talk with Piper, Kelly goes and punches Piper's lights out. With Piper out of the way, Kelly gets to introduce the car. Although it was far, far too brief, Kelly's domination of Piper is a fight remembered by catfight fans everywhere.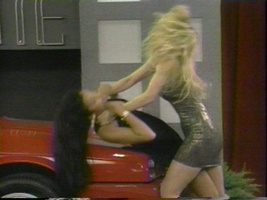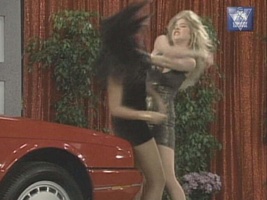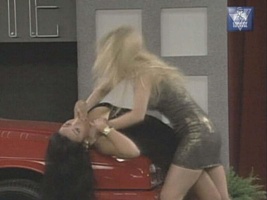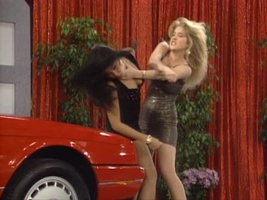 Then there is Tia's limosuine fight in James Cameron's 1994 thriller, True Lies. Tia playes a sultry villianess, Juno Skinner. Although I am sure you have seen the movie, (If you have not then rent or by the DVD, it is a great movie) Juno fights with Arnold Schwarzenegger's charachters wife, Helen Tasker payed by Jamie Lee Curtis.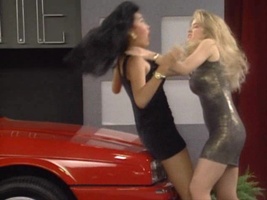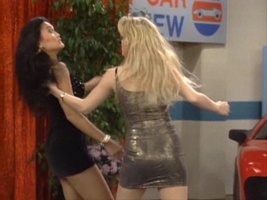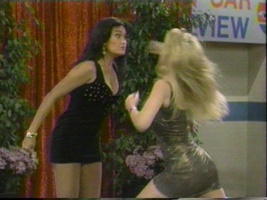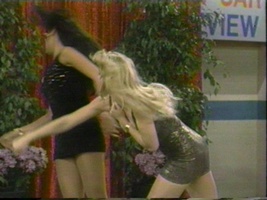 Juno and Helen are in the back of a limo, riding across a bridge. The two start wrestling for Juno's gun, and accidently shoots the driver in the head, killing him. With the limo speeding out of control on the bridge, the ladies keep fighting. Eventually the gun is lost through the sunroof of the limo. That's when Juno gets pissed and takes control. She slaps Helen around and starts slamming her head into the sides of the limo. Juno goes for the finish with a two handed choke on Helen. In a surprisingly limber move from Curtis, Helen Tasker is able to get het leg inbetween her and Juno. Slowly, she raises her foot against Juno's face and pushes her away. Helen then blasts Juno with two big right hands, then finishers off by knocking her over the head twice with a wine bottle. Damselstruction.com currently has a video clip of the fight on their site.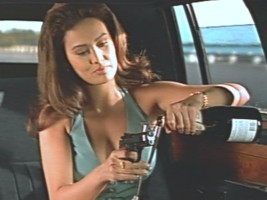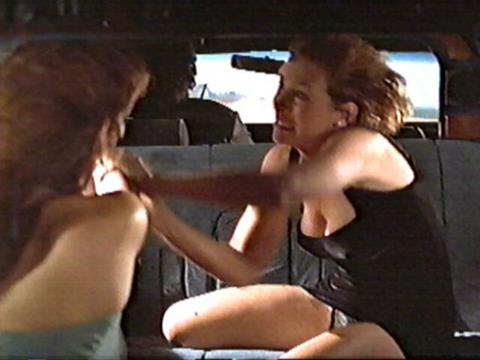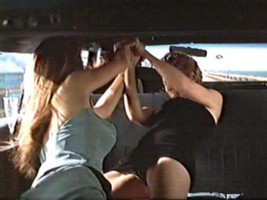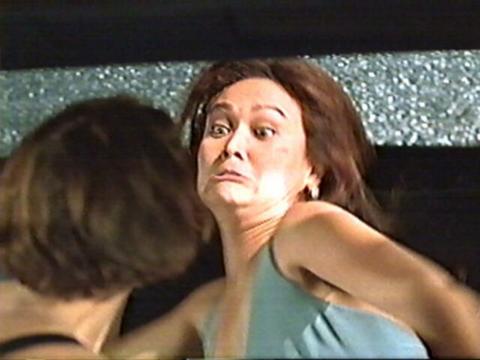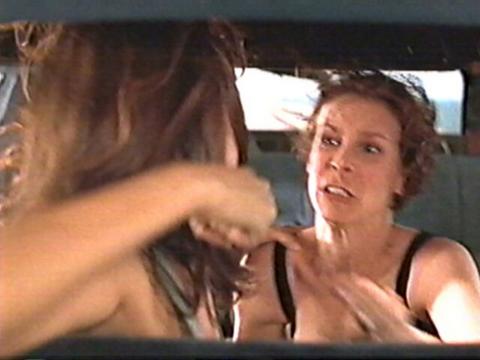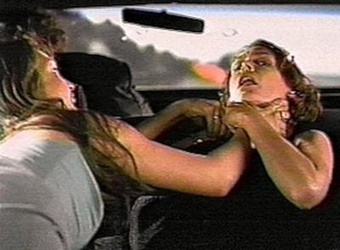 Tia Tivia
*Tia was eliminated during the first round of her 1985 Star Search appearance.
*At the age of 17, Tia was spotted by the parents of a local producer while shopping at a Waikiki grocery store and was cast in the b-movie Zombie Nightmare.
*Tia landed a role in the daytime soap opera General Hospital from 1985 to 1987.
*During this time, she also had a guest appearance on The A-Team, which was supposed to lead to her joining the cast. Unfortunately, her General Hospital obligations prevented her from joining the team. Her character was dropped after one episode, and was never mentioned again.
*She also turned down a role in the series Baywatch to audition for Wayne's World.
*Most recently, Carrere provided the voice of Lilo's sister "Nani" in the animated film Lilo and Stitch (2002) and its spinoffs, as well as the voice of Queen Tyr'ahnee from the 2003 Duck Dodgers animated series.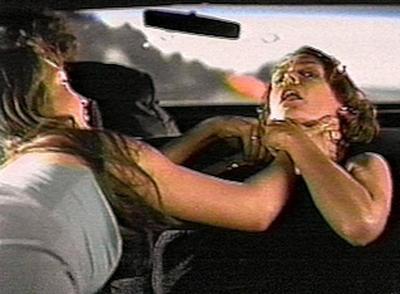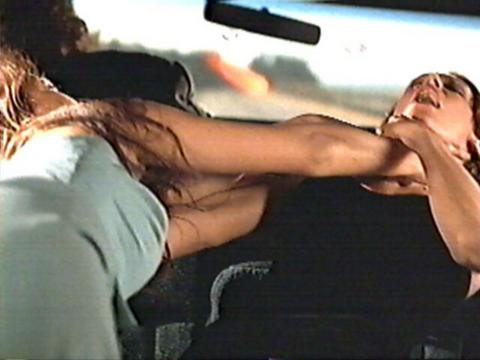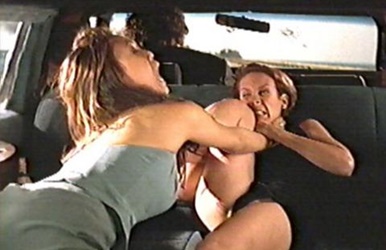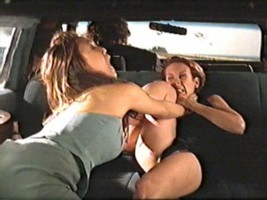 Then came the Relic Hunter syndicated TV series. This show starred Tia as Sydney Fox, an Indiana Jones type charater that moonlights from her job as a college professor to search for rare, and often mystical artifacts. The show ran for three seasons between 1999 and 2002. The show had pretty good stories and relied on Tia's sexy curves to lure viewers, and it worked for a while. Every episode found a chance to put Tia in an obliatory cheesecake scene. Like stripping to bra and panties while her clothes dry in a laundry mat and discussing the case with her assistants, there were many shower scenes, and Tia beating up the bad guys every episode.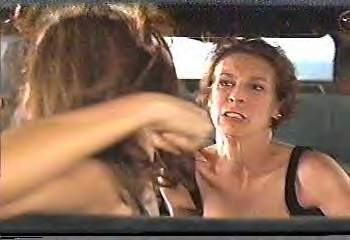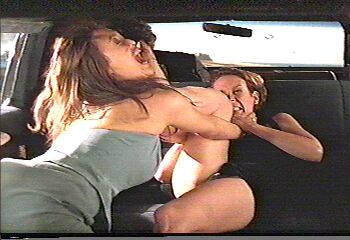 Her notable girlfights start with an episode named Transformation Tia gets in a wrestling match in a mud pit in the jungle with sexy brunette Roberta Angelica. The fight had a very sexual flair, as the director used close up camera shots, and slow motion to capture the two sexy vixens tussling in the mud. Pictures of the fight can be found on Frenchman's Celebrity Muscle Another girlfight featured Tia against former WWE diva, Rena "Sable" Mero. The episode is named Nine Lives. Rena plays a musem curator who ends up as a priestest in an Egyptian cat cult. Anyway they fight in the climax. A pretty even fight that Tia ends up winning. Sable in her lowcut Egyptian corset, is worth a look alone. A video of this fght is currently on Damselstruction.com . In her last girlfight, Sydney Fox combats a huge female lumberjack, (played by Ami Verveers Choblton) in an episode titled Fountain of Youth. In this fight the big blonde handles Sydney for most of the action. Surprising since few foes, either male or female were able to withstand Sidney's modified martial arts style for very long. In the end Sydeny gets the win. Amazing enough she knocks all her foes unconcious with a judo toss, or an arm throw.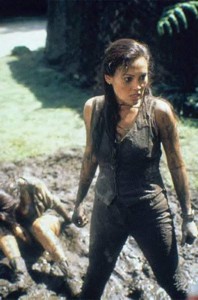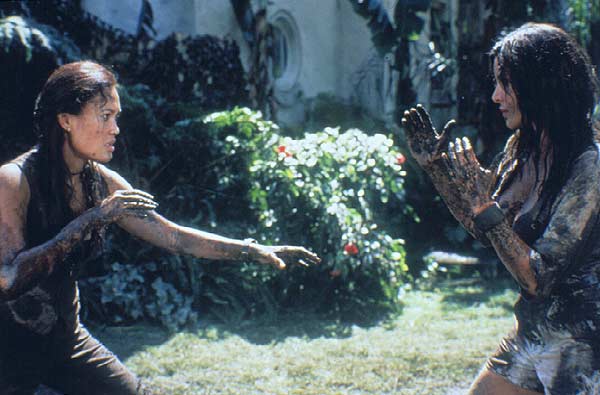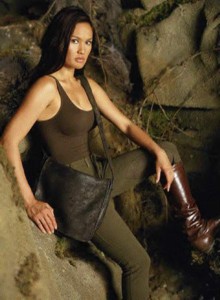 Tia played an extremly tough, gun toting character in the movie called The Immortals (1995). She also had a comedic fight in the movie High School High (1996). Tia playes the female lead, a secretary at a rough high school. Tia is attacked by students, and is doing a good job beating them up until Jon Lovitz comes to her rescue. Lovitz bumbles the rescue and accidently beats Tia's character up as bad as the bad guys. Thanks Tia for entertaining us, and for never being afraid to whip a little butt while doing it.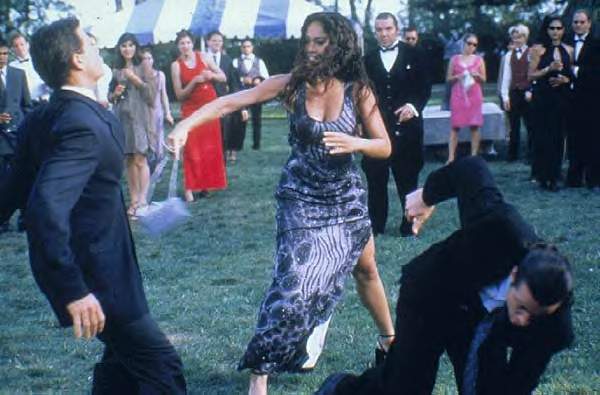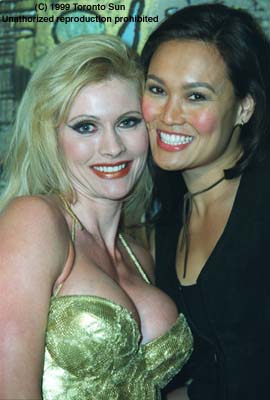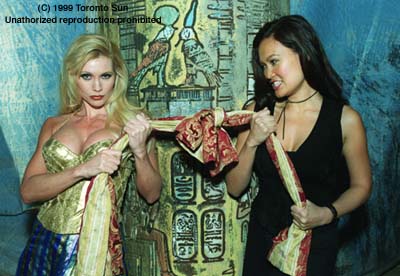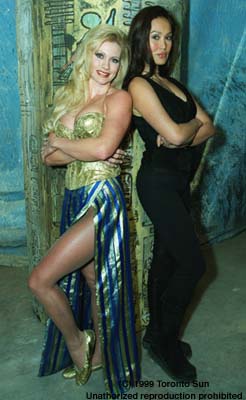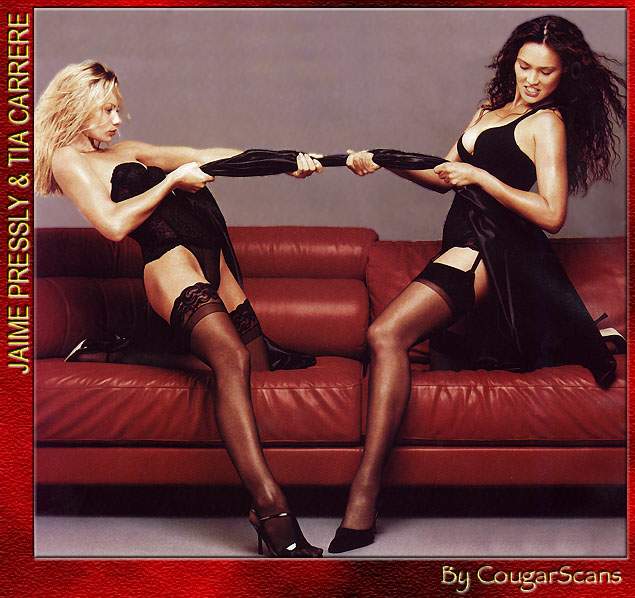 Tia's Flicks with Catfights!





THE WILDCAT TIA CARRERE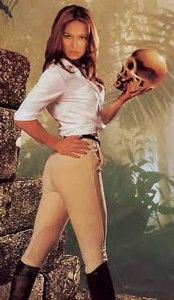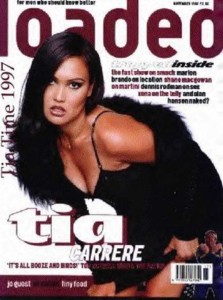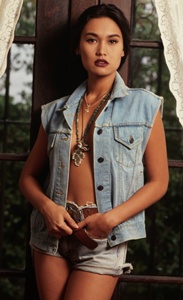 BACK TO THE HALL OF FAME