12 Woman Battle Royal by Jackflash 11/1/2000
It was a first for the Hollywood Wrestling Alliance...a 12 Woman Battle Royal, the headline match at the All Hallow's Evil PPV. The winner would receive a title shot at HWA Champion Uma Thurman. Twelve women were chosen at random from many applicants. They were: Christina Aguilera, Jessica Alba, Tyra Banks, Sarah Michelle Gellar, Salma Hayek, Jennifer Love Hewitt, Liz Hurley, Anna Kournikova, Jennifer Lopez, Jenny McCarthy, Britney Spears and Shania Twain

Of all the myriad types of pro wrestling matches, the battle royal is the most unpredictable. Less an actual match than something far closer to a maelstrom, winners cannot credit skill or talent for their victories. Rather, it's often a case of just being the strongest, or the meanest, or the luckiest. Combatants have to forge alliances in a heartbeat, and then, in the next moment, betray those allies. And they have to be on the lookout for opportunities, and to be able to seize upon them in an instant. There are no pinfalls or submissions in a battle royal...a wrestler is only eliminated when they are thrown bodily over the top rope, and they hit the floor. Only one thing is certain in a battle royal: All bets are off!

The twelve women assembled in the ring. And then, with the sound of the bell, all hell broke loose! Two trends were immediately seen. First, rivals went for each other's throats; Aguilera and Spears battled, while alongside of them, Gellar and Alba fought. The other development was that the strong preyed on those they perceived as weak. This played out with the first elimination of the match, less than a minute into the fight, as Jenny McCarthy and Jennifer Lopez joined forces to toss Salma Hayek over the top rope. The tiny Latina battled like a wildcat against her attackers, but was quickly overpowered and rendered helpless. Salma Hayek was eliminated....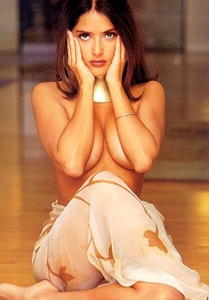 With betrayal being a prime tactic of war in the battle royal, it surprised no one that McCarthy immediately turned her attention to her "friend," Lopez...a surprise to no one but Jennifer, that is, as she was caught unawares by a sucker punch from the buxom blonde. Lopez tried to fight back, but McCarthy unleashed a blizzard of punches and kicks that sapped the fight from the brunette. Before long, Lopez found herself tossed over the ropes and was eliminated....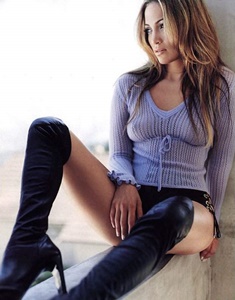 Elizabeth Hurley and Tyra Banks were hammering away at one another when they bumped into Gellar and Alba, who, wordlessly, ceased their own battle in order to attack the supermodels. Moving with a fluid grace rarely seen outside of the most seasoned tag teams, the two arch rivals acted as one, overpowering Tyra and Liz and hoisting them up over the top rope and so Tyra Banks and Liz Hurley were eliminated....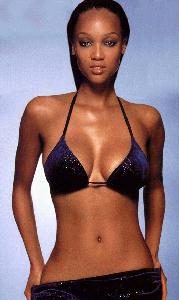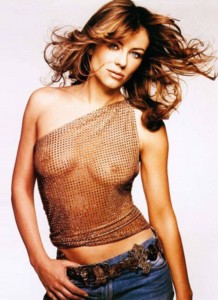 Meantime, as Aguilera and Spears tore into each other, they suddenly found themselves faced with a new threat. Anna Kournikova, who had publicly ridiculed both teen sensations as "pathetic American pin-up girls," grabbed Britney and Christina by their hair and slammed their foreheads together. Both blondes staggered backwards, stunned. With a smug sneer, the Russian delivered a standing dropkick to Britney, who reeled backwards into the ropes. Falling between the top and middle rope, Spears fell to the concrete floor. She took several long moments to collect herself, and then, painfully, got to her feet. Realizing she had not been eliminated...a wrestler has to be thrown over the top rope...she wisely chooses to stay out of the ring, gather her strength, and look for opportunities. Kournikova hesitated for a moment, then elected not to press her advantage with the dazed Aguilera, but rather to lend assistance to Jennifer Love Hewitt, who was trying to force Shania Twain over the ropes. Kournikova and Hewitt, working in tandem, managed at last to put the Canadian over and Shania was eliminated....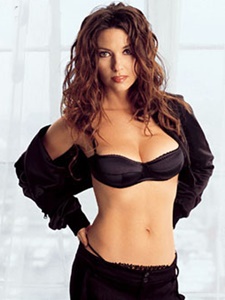 Hewitt turned to face Kournikova for battle, but the Russian was a shade faster, and she blinded the willowy brunette with a rake of the eyes. A knee to the belly knocked the air from Jennifer's body, making her easy prey. Then, demonstrating her strength, Anna hoisted her rival up onto her shoulders for an Airplane Spin. Twirling around and around, the blonde had the brunette moaning in dizzy helplessness. With one final burst of power, Kournikova Gorilla Pressed Hewitt over the ropes to eliminate her.


Anna clearly had the momentum in this match, but in a battle royal, the balance of power shifts in seconds. Even as Hewitt was thrown like a rag doll to the floor below, Jenny McCarthy was striking like a viper, nailing Kournikova from behind with a Forearm Smash. The Russian stumbled forward, and McCarthy began choking her on the rope. Before the blonde could recover her wits, Jenny lifted her up and threw her over the ropes which eliminated Anna Kournikova.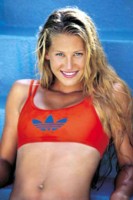 With but four women left in the ring (and the fifth legal wrestler still outside), the rampant confusion found in the earlier stages of the battle royal melts away into a more distinct air of menace. The question now is, who will side with whom?
That was answered when Aguilera, Gellar and Alba all lit into McCarthy. The blonde held her own for nearly twenty seconds, relying upon her strength and stamina to resist the assault, hoping that her assailants may suddenly turn on one another and grant her a reprieve. But hope is thin gruel in a battle royal. Recognizing McCarthy as the prime threat to them all, the trio never once let up the pressure. Jenny's end came when, with her head firmly between Christina's thighs, and with Sarah and Jessica holding her aloft, McCarthy was knocked senseless by a Piledriver. She was quickly tossed out of the ring and eliminated.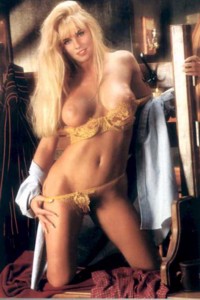 With that problem disposed of, Christina went after Sarah, no doubt hoping that Jessica would aid her. But Alba wasn't about to do anything so predictable, and instead she began throwing punches to Aguilera's head, stunning her. Again, acting with a singular intensity, Gellar and Alba scooped up Aguilera and laid her out with a 3-D. They then threw the unconscious blonde to the floor, where, with a giggle, Britney couldn't resist giving her prone opponent a kick to the ribs. So was Christina Aguilera eliminated....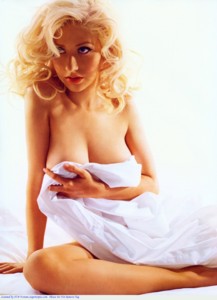 Now, at last, it all seemed to come down to Alba and Gellar. In their minds, this was inevitable. Each girl considered herself to be the #1 Contender, and each hated the other. The battle royal took on the appearance of a regular match, with the two combatants employing technical maneuvers against one another. Each tortured the other with Abdominal Stretches, Armbars, Figure Fours, Headscissors, and an array of other moves. And all the while, Britney Spears watched from ringside until the end seemed at hand. Gellar nailed Alba with a clothesline and as the brunette got back to her feet, the blonde bounced off of the ropes to deliver another such blow.
However, Jessica managed to duck and then flip the charging blonde up and over the ropes. Without even looking, Alba knew in her heart that she had won, and she threw her arms up high into the air. Unfortunately, by not turning around to watch, Jessica Alba missed seeing Gellar grab the top rope as she tumbled over! Hanging on for dear life, she managed to avoid touching the floor. With a gymnast's skill, she flipped back up over the rope, and stealthily approached the prematurely-celebrating Alba. Before Jessica had any idea what was happening to her, she found herself grabbed by her dark mane, and then thrown roughly over the ropes. It wasn't until after she hit the floor that she caught sight of Gellar, who shot her a catty smirk but still, Jessica Alba had been eliminated....


But for all of her cunning, Sarah failed to learn from Jessica's hubris. Thus, she was unaware of the figure sliding back into the ring under the ropes. Gellar was making the fatal mistake of assuming that all of her rivals had been eliminated. She would regret that assumption. Down on her knees behind the blonde, Britney threw a forearm blow up between Gellar's legs, catching her in the groin. Sarah let out an agonized shriek, then collapsed to the mat. Curled into the fetal position, Gellar was helpless to ward off the kicks to her head and body; soon, she barely had the strength to groan, much less resist.
This was the crowning moment of Britney Spears' career in the HWA, and she made the most of it. She paraded around her fallen foe, delivering a sensuous dance punctuated with kicks, much to the delight of the crowd. Finally, she grabbed Gellar by the legs, positioned her, and then, via a Slingshot Flip, threw Sarah over the ropes, into abject defeat.... and eliminatioin!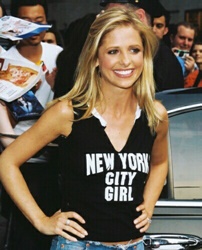 With the tolling of the bell to acknowledge her triumph, Britney excitedly jumped up on a turnbuckle to bask in the cascading waves of applause. She then caught sight of Uma Thurman, who was providing commentary at the TV announcer's table. The cocky challenger drew her thumb across her throat, a gesture tantamount to saying, "You're dead!" The champion just glared at her with icy coolness. But Thurman could not dismiss Spears as a threat to her reign...the teenager had just outlasted eleven of the HWA's best fighters, after all. Clearly, Britney was far more dangerous than anyone had thought.
But that was a confrontation for another night. Right now, all that was on Britney's mind was that she had outfought...or outsmarted...the "best of the best" in pro wrestling. Tonight, Britney Spears was arguably the greatest wrestler in the world!