Mariah Carey vs. Jennifer Lopez by Bob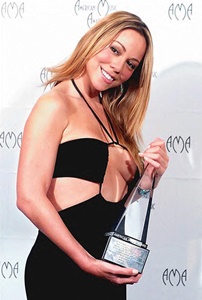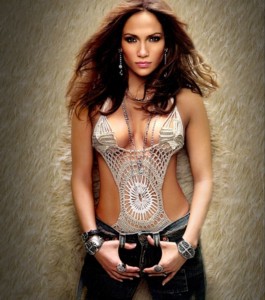 Jennifer Lopez was sitting at home with her younger sister, Lynda, a member of New York's CBS news team who was visiting her more famous sister. Each was drinking a beer as they reminisced about growing up in the Bronx. Then they started joking about the old neighborhood and schoolyard fights and how the three Lopez sisters: oldest sister, Leslie, middle sister Jennifer, and youngest sister, Lynda, always won. Reliving their youth made Lynda laugh long and hard.

"But you didn't win them all Jen," Lynda laughed. "Remember, you were the weakest of the Lopez sisters. You terrorized the neighborhood but you couldn't beat Leslie or me. In fact, I made my reputation kicking your ass!"

"Big deal Lynda, we had three fights," Jennifer huffed. "You were just lucky."

"I wasn't lucky Jen. I always killed you. You were a great fighter but I was greater. Beating you was soooo easy!"

"You were a dirty fighter Lynda!"

"So were you. You were the one who'd always start pulling hair and scratching. It is not a good idea to scratch someone or punch someone who is on top of you and giving you a big time beating. If we could go back in time and I could charge kids money to protect them from you, I'd be richer than you now."

"No matter how much I pulled your hair or scratched you I couldn't get you off me. You were a maniac. Do you know how humiliating it is to have your younger sister kick your butt and then make you kiss her feet?"

"Probably not as humiliating as when a hated rival beats the shit out of you and makes you kiss her ass," a new voice said. "So Jennifer, little sister used to kick your fat ass, huh?"

Jennifer and Lynda turned to see Mariah Carey standing in the door of Jennifer's house. Lynda put her half empty bottle of beer on the table next to her, and turned to look at her big sister, asking, "Who invited the jerk?"

Mariah's eyes opened wide, "So tough girl; are you the body guard or something? You heard I'm going to beat the shit out of your sister and came to LA to protect her?"

Lynda and Jennifer stared at each other for a second, then they both shrugged.

"I'd like to beat you for the things that you said about my sister, but she doesn't need my help to beat your ass. She can take care of herself," Lynda answered.

"Actually it doesn't matter if you jump in, I'm pretty sure I can take both of you," Mariah said, giving her long hair a flip.

Jennifer yawned and asked, "So what brings you here? You come to join us for dinner and a little club hopping?"

The Latina's flippant attitude was getting Mariah even angrier, "I told the tabloids you were a pig but you haven't fought back. I think you're too chicken-shit to say anything about me."

"Mariah, I don't believe in lowering myself by name calling," Jennifer sighed. "Besides, I didn't take you seriously, you aren't important enough or talented enough to be taken seriously. You're a big nothing. Now you walk into my house uninvited and accuse me of being afraid to fight you. Hell, I'll fight you."

She looked at her sister and they both started to laugh. Mariah wasn't amused and she grabbed the bottle of beer Lynda had just put down and poured it over Jennifer's head. The ice cold beer made Jennifer scream and when she got up, Mariah watched closely to see what the Latina lovely was going to do. Jennifer looked at her sister one last time and when Lynda nodded her approval, Jennifer delivered a stinging slap to Mariah's face! She followed the slap by grabbing Mariah's hair in both hands and pulling as hard as she could!

Mariah screamed as Jennifer continued tugging on her hair. Having her hair pulled and her head yanked forward and from side-to-side angered Mariah and she took a wild swing at the Latina beauty. Mariah felt sure she'd have knocked Jennifer out cold if she connected, but she was off balance and her wild swing missed completely. With Mariah off balance, Jennifer let go of her muscular opponent's strawberry-blond hair and stepped back, letting Mariah's own momentum carry her forward until she fell on the floor.

Once again Jennifer looked at her sister and they shared a long, braying laugh. But Mariah wasn't amused and she rose up on her hands, pushing herself off the floor, then quickly turned and tried to kick Jennifer in the stomach with both feet. Jennifer threw her hands up and blocked Mariah's mule kick, grabbed her by the ankles and dragged her across the carpet as Mariah screamed at the carpet burn she was getting.

Jennifer again turned to Lynda and asked, "How'm I doing?"

Lynda frowned and said, "You're doing all right so far Sis, but you might want to take this a little more seriously."

Mariah was still on the floor and the unstable beauty was angry that Jennifer had easily gotten her down, blocked her kick, and dragged her across the floor despite the fact that she wasn't taking the fight seriously. In her anger, Mariah glared at the Latina tough girl and said, "You're a cheap slut! When I get done, I'll strip you naked."

Mariah quickly jumped to her feet, lunged at Jennifer, catching her by surprise as she tackled her and they both fell to the floor where they rolled over and over until Jennifer ended up on top of Mariah. Angered by Mariah's tackle, Jennifer grabbed the front of Mariah's red dress and quickly ripped it. From flat on her back, Mariah responded by grabbing the front of Jennifer's black dress and tearing it open down the front. Now Jennifer was really pissed!

Jennifer slapped Mariah across the mouth making her grimace in pain, but she quickly grabbed Jennifer's hair and rolled Jennifer over. As Mariah was rolling Jennifer off her, the Latina heartthrob grabbed the strawberry blonde's hair and the two celebrities started bouncing and writhing across Jennifer's living room. After a minute or so of rolling around, Jennifer used her strength to finally get on top of Mariah. Both were still holding the others' hair but then Jennifer decided to let go of Mariah's hair and as she rose slightly, Jennifer kneed Mariah in the crotch...hard!

Mariah screamed out in pain and as she lay gasping trying to catch her breath, Jennifer crawled up the strawberry blonde's body until sheh was sitting on Mariah's large chest. She covered Mariah's arms with her muscular legs and easily held them pinned as Mariah, still feeling the effects of the knee, was unable to fight back. Jennifer gave her several hard slaps and feeling the sting of Jennifer's hard slaps, the powerful strawberry blonde suddenly started bucking wildly until she threw her smaller foe off.

Both superstars quickly scrambled to their feet and Jennifer immediately went on the aggressive, attacking Mariah and giving her another hard slap. Mariah answered Jennifer's slap with one even harder and they they started trading slaps, landing slap after slap. Mariah quickly realized she was getting the worst of it, but the pretty gladiator held her ground, refusing to back up. While Jennifer was hurting Mariah, she was bigger and was certain her size and strength would eventually allow her to gain the advantage which she did when Mariah landed a hard punch to Jennifer's nose!

Jennifer stumbled backward, but quickly recovered and Mariah, expecting Jennifer to fall down, made the mistake of not following up on her advantage. As soon as Jennifer recovered, she went after Mariah, grabbed her, and put her in a side headlock. Mariah grabbed Jennifer's long hair with one hand and yanked to pull Jennifer's head back, then she threw a few desperation roundhouse punches into Jennifer's flat, hard abs. Despite screaming in pain, Jennifer held on tightly!

Mariah reached up and tried to scratch Jennifer's face, but the Latina tightened her grip on the headlock, then followed by tossing her larger and more muscular foe over her hip. Mariah landed hard, with Jennifer dropping down on her stomach. Mariah groaned, but managed to grab Jennifer's hair and pull until her Hispanic opponent was forced to let her go. Finally freed, Mariah quickly turned and got up to her knees. When she looked up, Mariah was surprised to see Jennifer had also managed to turn and get to her knees. They were now face to face and ready to resume the battle. But before the Hispanic hottie could make a move, Mariah reached out, grabbed her bra, and pulled it off.

With the two stars still on their knees, Jennifer's tits flopped wildly as the two brawlers grabbed each other's hair and pulled, struggling to gain the advantage. For the first time in the fight, Mariah appeared to be stronger and Jennifer had to use all of her strength to keep Mariah from regaining the advantage. After a minute or two of holding the caramel-colored cutie at bay, Mariah finally pushed Jennifer over backward and she hit the floor hard, screaming in pain.

With Jennifer finally down, Mariah jumped on her, sitting her big butt on Jennifer's face. Jennifer bucked wildly, trying to get Mariah off her but Mariah easily controlled Jennifer who was having trouble breathing and was getting desperate. Finally, Jennifer did the only thing she could under the circumstances - she bit Mariah's ass! Mariah screamed and lurched forward, allowing Jennifer to take advantage of Mariah's situation to quickly roll free.

Jennifer prepared to mount Mariah, but before she could, Mariah rose to her knees just in time to escape Jennifer getting on top of her. Once again the two divas were fighting on their knees and Mariah made the first move, slapping Jennifer's bare boobs with her right hand, then she slammed her larger tits into Jennifer's smaller ones. Again, Jennifer screamed out and seeing that she'd hurt Jennifer, Mariah attacked again, grabbing Jennifer's small tits in both hands!

Screaming from the pain, Jennifer still managed to grab Mariah's hair with one hand, then tore Mariah's bra off with the other exposing her large breasts. Jennifer grabbed Mariah's huge melons with both hands, pushing Mariah back as she continued clawing her large tits. Mariah fell on her back with Jennifer on top of her and now it was payback time! Jennifer quickly maneuvered around and was able to plop her big ass down covering Mariah's red face - sure her large ass could suffocate Mariah.

Mariah struggled for awhile, her strong legs kicking desperately in an attempt to buck Jennifer off but Jennifer just looked at her younger sister and said, "Fights over.!I'm very comfortable here; I can sit on her ugly face forever."

Having trouble breathing, Mariah bucked like a wild bronco, trying to throw Jennifer off. She knew it would just be a matter of time before she passed out from lack of oxygen and in desperation, she raised her powerful legs and clamped them around Jennifer's chest, locked her ankles, and squeezed as tightly as she could. Now both women were in trouble; Mariah couldn't breathe because Jennifer was sitting on her face and the pretty Hispanic fighter was having trouble breathing from Mariah's painful scissors.

Lynda watched in horror, sure her older sister couldn't outlast her larger, stronger opponent. Finally, just as Lynda expected, she saw Jennifer was weakening; unable to take Mariah's powerful leg scissors any more. Mariah managed to roll Jennifer over onto her back and after being trapped in Mariah's scissor lock for another minute or two, Jennifer was desperate!

Mariah's legs were exceptionally strong and the Latina diva wasn't sure how much longer she could last. Jennifer tried to twist and turn, but to no avail. She tried bridging, but each time she started to move, Mariah tightened her grip, punched Jennifer in the stomach and grabbed her wrists. Finally, Jennifer tried bucking and athough it hurt her neck, she was at least able to move her head until Mariah's grip loosened to the point where Jennifer was able to free herself. She quickly turned around and grabbed Mariah's tits again, squeezing as hard as she could until Mariah screamed for mercy! But Jennifer kept squeezing until Mariah collapsed to her knees from the pain. Again, Mariah was fighting for survival! She tried to stand up but she couldn't. She tried to reach up and grab Jennifer's small tits, but Jennifer planted a hard kick to Mariah's groin and her eyes closed as her body went limp.

Jennifer looked at her younger sister, Lynda, who gave her the thumbs down sign. Despite the fact that Mariah was already out, Jennifer appeased her younger sister and gave Mariah a last kick in the ribs causing some blood to come trickling from the corner of Mariah's mouth.

"Great fight Sis, but I can still kick your ass. In fact, when Mariah is feeling better in a month or two I might have to go to her and charge her several thousand dollars to avenge this loss for her."

The two sisters laughed for several minutes and once they calmed down, Lynda said, "You still look pretty good for someone who just fought a hellacious fight. But if you want to be seen out clubbing with me, you'd better take a shower and clean up. And you'll definitely have to put some clothes on! While you're showering, I'll take out the garbage!" Lynda laughed, grabbing Mariah by a handful of hair and dragging her battered body out the front door, across the lawn and dropping her tits up at the curb.