Welcome to Our Tylene Buck Website!
Tylene Buck (born March 7, 1972 in Sacramento, California) is an American model and a former professional wrestling valet under the name of Major Gunns.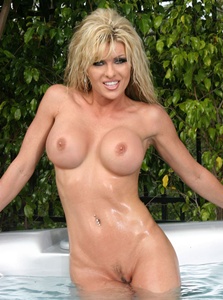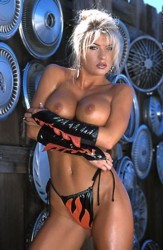 Buck started out as a fitness model and as a bodybuilder around 1990. Her first break into the industry was when IPS Motorsports photographed her at a Bikini contest at the Candlerock lounge in Sacramento, California.
She had a brief wrestling career that started in late-1999 in World Championship Wrestling as one of the nWo girls. She then became "Major Gunns".
Since December 2005, Tylene Buck is now doing adult films for Seymore Butts' Lighthouse Talent Agency.