**ONSLAUGHT 2**
BRONX BOMBER VS PYTHON PRINCESS
JENNIFER LOPEZ VS MARIAH CAREY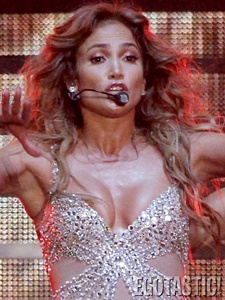 VS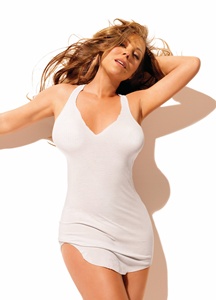 NOTE - Make sure you have read Backlash! Confessions

and RAGE! Eminem & Vida Guerra vs Mariah Carey & Nick Cannon



"That must have been a long walk back to the dressing room. You all looked so devastated as security helped you back to your dressing room after The Massacre. It was probably the worst trip out of the ring that you've ever had." Reporter Ren Trilla asks Jennifer Lopez. This is the first time that Jennifer has talked publically about the Fab Four and Fab Corps horrible beating and fucking at the Resistance's hands.

"Yeah it was pretty bad. We were all crushed, demoralized and in disbelief that the Resistance did that to us." Jennifer answers as she starts to reminisce back to that moment.

'You don't know the half of it.' Jennifer thinks to herself. The security guards helped each of her team out of the ring. None of them were able to walk under their own power. Jennifer was actually leading the way, after Vida Guerra made a surprise appearance and beat Jennifer and later butt fucked Jennifer with a strap on then made Jennifer suck the dildo repeatedly. Jennifer was dazed and out of it. Once they passed through the curtains, and got backstage beyond the camera's eye, the security guard's hand wandered down and nonchalantly felt Jennifer's infamous ass. Jennifer felt the violation, but could not find the dignity to protest. After what the Resistance had done to them, they all felt like they were reduced to sex toys, and deserved to be disrespected as such. Soon the guards brushes grew to borderline groping. Jennifer did nothing to stop it.

Jennifer was not the only one temporarily robbed of her self-respect. When the other security guys saw the first guy having fun with Jennifer's booty, they decided to try for a thrill of a lifetime too. Another security guy had his arm around Tia Carrere's waist supporting her as she mindlessly plodded to their dressing room. He reaches around to finger Tia's clit. Even the explosive and fiery Tia had no flame left. She moans softly and allows him to play with her any way he pleases.

The next security staff member carried Halle Berry in his arms like a baby. Halle could not walk with the golf ball sized sex beads that Jeri Ryan stuffed up her ass still there. Seeing the other guy's success, he adjusts his grip as he carried Halle. A big chocolate tit fell into his hand. He jiggles the breast. Halle says nothing. It is a small price to pay to her rescuer that is carrying her to safety. She would give more to get away from Jeri Ryan and the Resistance.

Pamela Anderson looks like the poster girl for being miserable. Jennifer Aniston had totally destroyed her breasts during The Massacre. She caudle her huge knockers as she staggers backstage. Seeing what was going on, Pam shoots the man escorting her, a look like she would rip his tonsils out if he attempted to touch her. Not out of self respect it was because she was in so much pain. Jennifer had conquered and totally owned Pam in the ring. Jennifer had punished and mauled Pam's tits to the point the blonde with the massive ego was Jennifer's quivering submissive bitch, begging and willing to do anything for mercy. It would take weeks for the supremely self confident Pam to gather enough courage to consider getting in the ring with Jennifer again.

With leaders already fallen, the other security staff decided to get some cheap thrills too. Most of them found submissive wreckages allowing the men to touch and feel whatever they wanted. Kim Kardashian totally ignored the man squeezing her mountainous soft ass like a roll of Charmin. Rosario Dawson seemed to enjoy having her breasts massaged. Only Roselyn Sanchez and Jessicia Biel found the respect to smack hands away out of respect to their marriages. Other married women like Coco and Megan Fox did not.

Even in that degrading ending, Jennifer did not think that was her most humiliating trip out of the ring. That honor is reserved to a match at RAGE! It was a match that she was not supposed to compete. Jennifer came to the ring to help her teammate Vida Guerra in a mixed gender match against Mariah Carey and her husband Nick Cannon. Jennifer was not aware of what was going on across the ring with Vida, and Jennifer's husband Marc Anthony with Nick. Jennifer was too busy getting the shit kicked out of her then getting the fight and the breath crushed out of her by the Python Princess, Mariah. Jennifer only remembers waking up as Mariah peels her off the mat. Next a dazed Jennifer is tossed over the top rope to the outside of the ring. Jennifer sees Vida naked, down and nearly out flat on her back on the floor. Marc Anthony is also butt naked and lying face down half way on top of Vida. Then Jennifer lands on top of both of them with one loud smack of flesh. After disposing of their rivals like bags of trash, Mariah and Nick grab microphones and start bragging and boasting about their victory.

Jennifer never felt such shame. Getting defeated and humiliated with her teammates and fellow warriors is one thing, however getting beat with her husband is totally another. Jennifer was disconsolate. She felt like less of a woman after being defeated with her husband by another man and woman. She felt like she embarrassed her entire family and Marc's. She shamed her mother her sister her children. She felt she shamed her entire race as the three naked defeated Latina's like piled on top of each other. Although no one was in condition to do so, Jennifer demanded that Marc and Vida get to their feet. The disgraced trio staggered back to the dressing room leaning on each other for support. Jennifer hears Mariah taunt her as they walked but she ignores it. There was nothing that they could do. All three of them together had no chance against the power couple at that point.

All these images and memories flash through Jennifer's mind in a matter of seconds. The reporter asks, "I'm assuming you've got a match with Vida Guerra in your future for a little revenge."

Jennifer pauses and considers the question for a moment, then answers, "Not really. I will deal with Vida in due time. I really want to challenge the person that started this whole mess with Vida and me in the first place." Jennifer turns and looks directly in the camera and states, "I want to challenge Mariah Carey to a match at the next pay per view."

The challenge caught fire. Every major media outlet picked up on this highly anticipated match, and ran with the story and other more spectacular media outlets ran with cheesier stories and rumors through sources about the long standing feud between the mega stars. Their feud in the league and in the industry is well documented for a decade, although both deny it. New chapters are now leaked.

Mariah had replaced Jennifer as a judge on American Idol. Mariah and fellow judge Nicki Minaj proceeded to get in a catty on screen feud throughout the season. Then the rumors started. Mariah believes that Jennifer had advised Nicki throughout the season on how to behave on the show to make herself look good, and making Mariah look bad constantly. Mariah believes that Jennifer is the sneaky type of bitch that would do that. Now Jennifer has issued this grandstanding challenge like she had been wronged by Mariah, and has never done anything to instigate this feud. Mariah tries to turn the tide of public opinion, and remains silent, staying out of the public eye and refusing to acknowledge Jennifer's challenge. She knows the longer she does, the more likely Jennifer will show her true colors.

Mariah avoided responding to the challenge as much as possible. When cornered, Mariah deflected the questions by saying "Haven't I kicked her ass enough recently?" When asked about her taunt at RAGE! to give Jennifer a rematch anytime, as Jennifer Vida and Marc slunk back to the dressing room, Mariah responded "That was for Jennifer AND Marc against me and Nick. I had no idea that Marc would dump her so soon."

To Mariah's plan, Jennifer's grace and composure started to unravel. She became more frustrated and desperate demanding a rematch. With the public's fierce appetite for a Mayweather vs Pacquiao boxing match, shrinking with Pacquiao's crushing defeat to Marquez, the demand for the Carey vs Lopez easily took its place. Finally booking committee chairman Christina Applegate intervenes. She demands contract negotiations between the two. She gets Nick and Mariah and Jennifer in her office to get this deal done.

The negations had barely got underway when Christina said, "I want to see this match happen. Mariah I believe in you. I believe you are the person to destroy this hoe bag once and for all." Jennifer's mouth drops. Even despite the bad history between Christina and the Fab Four, she cannot believe that as an executive of the league Christina spoke so blatantly bias. "I'll sweeten the pot for you to crush Jennifer once and for all. If you take this match and annihilate Jennifer, I will give you the main event title shot against Rihanna at this year's RAGE!"

Even though she entered the negotiations as tough and hardnosed, Mariah had to pause and grin. Christina just offered Mariah the biggest match on the biggest card of the year. It's the match of the Year. It is ten million at least, probably more. It is practically an offer that Mariah could not refuse. Meanwhile, Jenifer sits jaw jacked. She cannot believe that Christina is openly discussing a match whose sole purpose is to publically demolish and humiliate her. Then on top of that, she is offering a bounty of the most coveted match as a reward for her destruction.

After that point Mariah and Christina started talking like old friends as the negotiations turned into a conversation about Jennifer's demise. Jennifer simmered in fury as Christina sided with Mariah on every minor detail. The size of the ring, the referee, every little detail was whatever Mariah and Nick wanted.

Finally when it came to post match stipulations, Jennifer speaks up loud and clearly. "The loser of the match gets fucked, and that is non-negotiable!" Jennifer resolutely says. Mariah immediately refused. Jennifer explained "For the last year I've been watching video of my Marc (Anthony) getting his dick sucked by Vida Guerra, and him eating out Vida. The only reason I want this match is to make Nick and Mariah experience what I have, seeing their mate with another person in front of the world. I will have my revenge."

"No absolutely not." Mariah refuses. "I'm a married woman not a hoe like Jennifer. No other man is fucking me." A heated argument began. Negotiations were quickly breaking down. Christina instantly became completely objective, just to save the negotiations.

"Me and Marc were married when you decided it was okay to have him and Vida to have oral sex!" Jennifer shouts "If it was okay for you to make my husband have oral sex while we were married, then it is okay for you, fucking closet whore!"

Mariah and Nick were shamed. They did make Jennifer's husband have a sexual escapade with another woman. They reluctantly agreed that Mariah will concede to oral sex, nothing else. "But Jennifer gets fucked!" Mariah declares "And fucked hard, by as many guys as I see fit. She's not married anymore. This cheap slut will get rode and rode hard with a dick in every hole on her trampy body."

Jennifer agreed to these terms. She will get fucked anyway possible while Mariah is restricted to oral sex. She wanted the match. She wanted Mariah and Nick to feel the pain that she felt. "One more thing," Jennifer adds. "I want Nick to witness Mariah first hand. I want Nick handcuffed to the ring post so he can see his wife get her ass beat, then suck every guy off."

Nick chuckles. He has no worries. He is certain that Mariah will win this match. "Okay no problem. Why don't we have Casper chained to the other ring post too, to see you get fucked out of your mind?"

Mariah jokes "Dahhling, Casper (Jennifer's current boyfriend/boy toy) don't give a fuck about her. Jennifer is just the old bitch he has to fuck to get his bills paid." Nick and Mariah burst into laughter while Jennifer stews even hotter. Neither the less it is agreed that Jennifer's new boyfriend Casper will be chained to the opposite ring post to witness Jenifer's fate.

Finally at long last, the contract is signed, sealed and delivered. Mariah Carey vs Jennifer Lopez. Nick Cannon and Casper Smart hand cuffed in their respective lover's corner. It is promoted to be the next ground breaking and epic match in the Battle Zone's long history of epic and career changing matches.

Before the ink is dry on the contract, the hype machine starts spinning. Vegas opened with Mariah being a slight favorite. Odds makers and analysis sited that Lopez dominated the early fights in the feud at the dawn of the decade. She viciously kayoed Mariah repeatedly and earned the nickname the Bronx Bomber. However recent clashes show that Mariah has learned to take Jennifer to the mat and uses her larger body to slowly grind and pound Jennifer into the mat. Finally Mariah tormented her trapped victim into submission with a series of leg scissors. This earned Mariah the nickname, the Python Princess.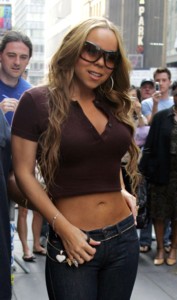 Mariah predicted to reporters that, "This will be the end of this so-called feud between me and J. Lo. I'm not going into the ring to try to win the match. I'm going to try to totally destroy Jennifer Lopez. I'm going to beat her, squeeze her, and crush her between my legs. I'm pounding Miss Piggy till she begs for mercy. When I'm done beating and humiliating there will be no doubt who the winner is and who the loser is. I guarantee that Jennifer will never want to get into the ring with me ever again."

"After I'm done beating Jennifer for being the lying, cheating piece of shit that she is, I'll turn her over to my Dream Team." Mariah continues to foretell. Mariah had assembled and hired a Dream Team of ten famous male porn stars. All of them are known for having extremely large cocks. Mariah promises, "Over 100 inches of cock, and that dumb slut, J. Ho, is going to love it! I will personally be in the ring to supervise, and make sure that Miss Piggy gets the fucking of a lifetime. Also I will make sure the fans get a show that they will never forget."

For the first time, Jennifer gets nervous about getting into the ring with Mariah. Jennifer knows that Mariah is more than willing to make due on her predictions and then some. She understood fully what Mariah's promises meant. Usually Mariah punishes Jennifer until she is depleted, then chokes her out, not underestimating that Jennifer is a dangerous woman. However this time, Mariah is willing to tempt danger and losing to gain ultimate and total victory. Jennifer understands that Mariah will keep punishing her physically and verbally until she breaks and becomes Mariah's sniveling bitch, willing to admit to Mariah and the world, who is her master. If Jennifer does not break, and Jennifer swears to herself not to, then Mariah will beat her until Jennifer is a grease stain on the mat. Mariah will not stop until she is standing victoriously with one foot on Jennifer's bare chest and it is evident to the world, and even the most die-hard Jennifer Lopez fans are forced to admit that Mariah Carey is the superior woman.

What scared Jennifer the most was the Dream Team. Jennifer researched the men and was terrified. She knows her tight couchie could not take the massive cocks. By the second or third guy Jennifer knows that she will be crying uncontrollably and begging for mercy. The dignified woman knows she will lose all control and show no shame to escape the monster cocks. Mariah will be there to unmercifully make sure that Jennifer experiences the deepest depths of humiliation and shame.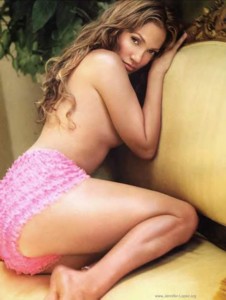 However when Jennifer met the press for her statement on the match, there was absolutely no nervousness. "Mariah Carey is a delusional, narcissistic ass! I'm only saying this one time." The confident and determined Jennifer begins. "First, this is a matter of honor. Mariah disgraced me, Marc and my family last time. Now It's time for Nick to know how it feels to see Mariah's lips around another man's dick. I will get my honor back. Mariah will know the humiliation that I felt seeing Marc and Vida engaging in sexual acts. I don't need any horse hung superstars. The ringside fans will be the instruments of Mariah's sexual degradation. So fans that have fantasized about Mariah Carey, get a ringside seat and you might get a Mariah blowjob. By the way Mariah, I remember everything that you've done to me. That includes drugging me and making me tell lies about my friends, to me coming to the ring to help you and Nick, and having you turn on me, and turn Vida against me. I hope this is not the end of our feud. I owe you a lot of payback over the years, and I know I can't get it all in one night, but I'm going to try." Jennifer walks away from the press, and does not answer any more questions.

Jennifer definitely gave the impression that she is focused, resolute and on a mission to vanquish and humble Mariah. Seeing the interview gave Mariah chills. She gets nervous about getting in the ring with Jennifer. Mariah has a huge amount of pride, and cannot imagine having many of the things that she has done to Jennifer done to her in public. However Nick was there to soothe her. He reassured his wife that he will be in her corner, and make sure that nothing happens to her. If she is ever in trouble, just make it to the corner where Nick is handcuffed and Nick will help. Mariah was concerned about defeating Jennifer, but with Nick by her side Jennifer does not stand a chance. Besides, she could never imagine Nick or herself allowing her despised arch rival to turn her into a dick sucking hoe.

The terrible truth is that they are arch nemesis, and no matter how much each finds the thought unimaginable, one of them is going to lose. There is so much animosity that neither would submit to their arch rival. Two superstars will pound on each other till one super woman is pounded to the ground in defeat. Finally the loser will be sexually punished and humiliated to the extreme extents of her enemy's imagination. Neither can dream that they could suffer defeat and that humiliation, but inevitably one of them will. This will be a memorable, and possibly life changing night.

Knowing the risk and rewards, Jennifer Lopez crawls through the ropes to face Mariah. As she enters the ring, officials handcuff her boyfriend Casper Smart, outside the ring to the ring post in Jennifer's corner. If she wins, it will be the most personally satisfying victory she can have. Nothing would make her feel better than kicking Mariah's ass, and making her and Nick feel the anger and embarrassment of seeing their mate with someone else. Besides it would put her back in top contention for many other titles in the league. The risk is being sexually torn apart by Mariah's Monster Dick Dream Team.

Mariah climbs into the ring as officials cuff a jabbering Nick Cannon to the ring post outside Mariah's corner. The reward for Mariah is ultimate victory. She had been particularly cruel and inhuman to Jennifer in her last two encounters. So it is not unfathomable that another long punishing defeat could break Jennifer tonight. This long feud could end with Jennifer in shambles, admitting inferiority and defeat, or even being turned into Mariah's lil bitch. Jennifer is hurt and desperate, it could definitely happen. After Jennifer is finished, it is on to the match of the year, and Rihanna. A win there and the War Queen title is her's. Mariah will be back on top of the league, the world, on top of everything! The risk is her marriage and dignity. Mariah could not imagine giving strangers blow jobs in public. Jennifer already played a small role in the fall of Mariah's first marriage. She could not bear Jennifer instigating another relationship to crumble.

Jennifer and Mariah meet in the middle of the ring for the referee's final instructions. Mariah wears a two piece outfit worthy of her concert attire. It is a black bra that accentuates her big beautiful breasts and a black panty bottom. "We were finally even." Mariah tells Jennifer. "You couldn't leave well enough alone. You put the final nail in my first marriage's coffin by being a slut around Tommy. I exposed Marc to Vida and he dumped your ass before leaving the arena. We were finally even. You couldn't leave well enough alone."

Jennifer stares Mariah straight in the eye. "You're going to pay for all that you've done to me." Jennifer solemnly declares. She wears a two piece as well worthy of a stage performance. Jennifer's orange bra pushes up to assist her more modest breasts. It has tassels flowing over much of her midsection. Jennifer wears matching orange spandex pants. After the referee finished, Jennifer turns and walks away.

"Don't act all high and mighty now Miss Piggy. Remember you being a filthy slut and flirting with Tommy started all of this, not me." Mariah reminds.

Both women return to their corners and sneer at each other with mutual content. Then the bell rings.

Jennifer comes bouncing out of her corner with her fist raised for striking. Mariah is crouched over in a wrestling stance. After bouncing around and feeling each other out, Mariah dips low, looking for a takedown. Immediately Jennifer's weight drops, her legs widen out and she drops her hands to defend against the take down. Suddenly Mariah shifts up. She was only feinting the take down. Mariah rises up and blasts Jennifer under the chin with a forearm. Jennifer goes reeling back against the ropes. Mariah is on her in an instant. Jennifer is stunned only an instant, but plenty of time for Mariah to have her pinned against the ropes and Mariah raining down forearm shots to Jennifer's head and chest.

Jennifer is against the ropes wiggling, squirming and trying to protect herself. She gets enough ware with all to see an escape route, and roll to her left and find deliverance. Just as Jennifer is about to get away, Mariah reaches out and grabs Jennifer by the hair on the back of her head. Mariah snatches Jennifer backwards and jerks Jennifer off of her feet. Jennifer's feet go flying and she falls flat on her back. Mariah tries to press her assault, but Jennifer tires to scurry and crawl away like a varmint. Mariah dives to the canvas and grabs Jennifer by an ankle. Mariah is dragging Jennifer back into her clutches but Jennifer's other foot shoots out and nails her in the jaw. Mariah's head snaps back and she sets Jennifer free.

Nick is jumping up and down cheering his wife. As a recreational boxer, he knows by Jennifer frantically scuttling away, that she is definitely afraid of his wife, especially on the mat. Mariah has the advantage so far. Jennifer escapes to the other side of the ring and gets to her feet. Her frantic look vanishes and is replaced by boiling Latin fury. She is not about to let Mariah beat her and do nasty things to her again. Jennifer sees Mariah standing across the ring, and charges at her with an angry growl.

Jennifer leaps on Mariah and tackles her to the canvas. Jennifer and Mariah roll back and forth across the mat as each vie for control. With steely determination, Jennifer comes out on top. Now in control, Jennifer starts belting Mariah in a ground and pound arsenal. Jennifer drops forearms, fists and anything else she can sneak through Mariah's defenses.

Suddenly the same spark that ignited in Jennifer, flares in Mariah. "You dirty bitch" Mariah grumbles, Then she explodes into action. Mariah grabs Jennifer and rolls her off top of her, and Mariah ends up mounted on top of Jennifer in an instant. Mariah rains down blows on Jennifer that are faster, stronger and more violent than Jennifer's. Jennifer shrieks and covers up, just trying to hold on.

Mariah's resurgence is fueled by the same mutual resentment that ignited Jennifer. Nick smacks the mat and encourages his wife. He thinks the woman with the greatest distaste for the other will win the fight. Judging by the greater ferocity of Mariah's assault, she will be the winner.

Desperate, Jennifer reaches up and grabs Mariah's head and pulls her head down against her chest so Mariah could not hit her so hard. Jennifer howls again as Mariah grabs a handful a Jennifer's brown hair and pulls it out. Jennifer rolls to the side, toppling Mariah off top of her. Both fighters lie on their sides facing each other but Mariah kept Jennifer in between her legs. Mariah closes her trap shut and tightens her legs around Jennifer's waist. Jennifer releases a long anguished groan, feeling the might of the Python Princess. Jennifer retaliates by sinking her claws into Mariah's abundant breasts. Mariah makes a short roar of pain, but does not let up crushing Jennifer. Mariah has visions of breaking and disposing of this bitch once and for all. A little tittie torture will not deter her from this supreme achievement. Seeing that will not stop the Mighty Python Princess, Jennifer fires a short jab to Mariah's face. After the fifth shot from the Bronx Bomber, Mariah's legs spring open.

Mariah scrambles to get to her feet to get away from the Bomber. Even with a head start, the tall singer barely beats the athletic dancer to her feet. Jennifer is a predator, smelling blood. Her fists strike like vipers stinging a dazed Mariah over and over again. Mariah reels backward to get away. Jennifer's lightening quick first are relentless, and coral Mariah back into the corner. With her quarry trapped, Jennifer moves in to unload the heavy bombs to knock Mariah loopy. It is literally a beat down, as Jennifer pounds Mariah till she slowly sinks to a crumpled seated position on the canvas. Jennifer is still hammering down at Mariah, until Mariah slips under the bottom ropes to escape the Bronx Bomber.

Jennifer leaps out of the ring and chases after Mariah. Mariah breaks out into a full sprint and runs to her corner and gets behind her husband Nick. Jennifer chases, but puts on screeching breaks as Mariah dips behind Nick. She was not about to run into that trap, even if Nick only had full use of one hand. Jennifer yells and screams for Mariah to stop hiding. Nick invites Jennifer to come closer. Jennifer gets back into the ring and continues her complaints. Nick and Mariah laugh and kiss, taking their time. Finally after Mariah was good and ready, she climbs back into the ring.

Mariah has a smug smile. She just slowed down the pace and has a tremendous advantage in Nick. A slower pace greatly favors Mariah, a frenetic pace favors Jennifer. Slowly they meet at the middle of the ring and lock up collar and elbow. First Mariah powers Jennifer backwards. Then Jennifer resists and start pushing Mariah back. Mariah slips out of the lock up and goes for a headlock. Jennifer slips out of the headlock attempt and is behind Mariah in a twinkling. Jennifer fires two kidney shots to Mariah's lower back that buckles Mariah's knees. Mariah twirls around to face Jennifer and is floored by a right hook.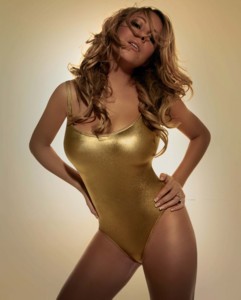 Mariah scrambles to her feet when Jennifer comes freight training through her off the ropes with a shoulder block and knocks Mariah back down. Mariah scrambles back up and is plowed over again with a running clothesline. Mariah is down for a second this time and Jennifer thinks 'leg drop'. Jennifer bolts into the ropes and bam! Jennifer finds herself flat on her face and seeing stars. She ran too close to Nick when she bound off the ropes. Nick grabbed her ankle and tripped her. Jennifer fell hard, not expecting Nick's interference. Jennifer rolls over onto her back, with a loud moan and holding her nose.

Suddenly Mariah is looming over Jennifer with two hands wrapped around her neck, choking her. The referee is reprimanding Nick for his interference. Nick keeps the referee occupied, giving Mariah all the time she needs to choke Jennifer out. Once Jennifer's head is swirling from oxygen deprivation, Mariah sits her wide ass down on Jennifer's face, totally eclipsing her features. Jennifer flops around briefly but stops, knowing from experience that she cannot the buck busty bigger woman off, so Jennifer conserves her energy. Next Mariah punishes Jennifer with bruising punches to her belly and ribs. Mariah hears Jennifer's suffering noises, and knows that she is smothering and beating the fight out of her arch rival again. It is the begining of the end.

Once Mariah felt she has done all the damage she could inflict in that position, she stands and hauls Jennifer up too. Mariah whips a breathless Jennifer into the ropes across the ring. Jennifer rebounds back and is met in the middle of the ring by Mariah launching herself like a torpedo, and spearing her in the mid section. Jennifer is speared, taken off her feet and curls into an aching ball. Mariah rises and hauls Jennifer back upright too. Mariah whips Jennifer into the ropes again. Mariah knocks curvy Jennifer topsy turby with a clothesline when Jennifer rebounds back. Jennifer is upended. Her feet go flying, and she lands flat on her back with a boom. Mariah takes a little time to giggle, gloat and play to the fans. Her last maneuver nearly broke Jennifer in half. She has time to play a little.

Mariah does not waist a lot of time though. Soon she reaches down and grabs Jennifer by two hands wrapped around her throat. Mariah jerks Jennifer to her feet by her neck. Mariah takes a moment to gather herself, then she hoists Jennifer in the air and suspends her above her head by the choke hold. The referee quickly admonishes Mariah for the blatant choke. He starts a count to release the hold. Mariah waits till the last count before she throws Jennifer to the mat. Jennifer simply lies flat on her back, down and out while gasping for air. Even stout J. Lo fans are starting to wonder if their heroine can recover and mount a comeback.

Mariah reaches down and peels Jennifer off the mat again. Jennifer offers no resistance with a glazed over look as she is slung into the ropes again. Mariah is raising her foot to punt Jennifer in the face when Jennifer tumbles and falls to the canvas. Casper had reached into the ring and purposely tripped Jennifer to save Jennifer from Mariah's next attack. Now Casper has a hold of Jennifer's ankle, trying to drag his breathless, punch drunk, multimillion dollar meal ticket out of the ring. Mariah's eyes turn red in fury, and she bolts out of the ring before the boy toy can pull Jennifer to safety.

Casper has one arm secured to the ring post and only one arm to defend himself. He definitely needs to defend himself. Mariah walks toward him with the expression of a man eater. Mariah assesses the situation in an instant. Her long legs give her a reach advantage on the stronger male. Mariah's foot flashes up and kicks Casper in the side of the head that is handcuffed to the post. Casper wobbles from the wallop. Mariah is instantly on him like a wet blanket, beating and pounding on him. Casper tries to fight back. He knees Mariah in the stomach and gets a bark out of her. Mariah then grabs him on the side of the head were he can move his arm to hold him in place and make it hard for him to place that limb to defend himself. Then she starts hammering on the other side of the head where his protecting arm is secured to the ring post. Mariah is beating Casper senseless. Then she adds a knee to the nuts to his misery. Casper slowly starts sinking to the ringside floor.

Swinging like she is driving a spike into the ground, Mariah follows Casper to the floor. Once on the floor, Mariah grabs the senseless dude by the hair and starts banging his head into the ring post over and over again. Mariah seems insane or possessed as she wrecks Jennifer's boy toy. Mariah only stops once she has opened a cut on Casper's brow and blood starts trickling on his white outfit.

Mariah stands and looks down at Jennifer's broken toy, but is not satisfied yet. Mariah bends over and unsnaps Casper's pants. Then she goes to his feet and starts tugging on his pants legs. It takes a few hard tugs but the helpless male anchored to the post's pants are jerked down his legs, and pulled away in Mariah's grasp. The fans burst into laughter seeing the boy toy lying helpless in his multi-colored, gigolo bikini briefs. Mariah seems particularly amused and proud of herself. Then she looks in the ring and sees a very angry looking Jennifer Lopez, standing with her arms folded across her chest.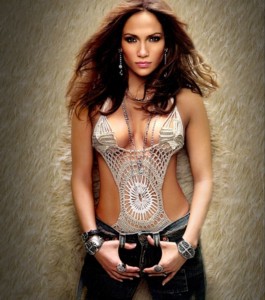 "What?.... Really????" Mariah asks Jennifer. "He's half your age. You could be his mother. You can't really be that attached to him." Mariah's jest certainly amused her and the laughing ringside fans. Jennifer is far from amused. It looks like smoke is coming from her ears.

Mariah returns to the ring. So far she is having a grand time, and it is about to get better. A stern Jennifer puts up her fist and bounces like a boxer again. Mariah adopts the wrestler's stance again. Jennifer is far more aggressive this time. She closes the space between the girls and uses footwork to maneuver Mariah around. Mariah moves for a takedown or lock up. Three sizzling jabs beat her back. They were so fast Mariah did not see them, but definitely felt their sting. Mariah tries again and again to get her hands on Jennifer. Every time quick hard jabs slice through the air. Mariah's head snap back, bounces and bobbles from the fist like it is doing a dance. Mariah's hair is tossed around, disheveled till she looks like a mop head. Jennifer gets even more aggressive. She dictates the action, hunting Mariah to pepper with lightening fast fists. Mariah is being picked apart piece by piece.

Mariah is cherry cheeked from Jennifer's fist and looking for a quick solution. She drops her hands by her side and tells Jennifer, "Come on bitch quit running! If you want to fight, let's fight! Take your best shot!" Mariah stands defenseless with her hands by her side, inviting Jennifer to take a free punch. Jennifer thinks that this is either a trick or Mariah's crazy gene has kicked back in gear. Either way she was not about to let this opportunity pass. One clean shot will end this fight very quick. Jennifer throws a hook at Mariah's jaw. Mariah dodges it and as Jennifer is off balance from the whiff, Mariah sidesteps and kicks Jennifer as hard as she could in the ass.

Jennifer's legendary ass is shaking like Jell-O in a earthquake. Jennifer stumbles a few uncoordinated steps, and the audience bursts into laughter again. Mariah knows Jennifer too well. Mat wrestling is not her only weakness. Jenifer's temper and wavering self confidence also leads to her downfall. Mariah's little comical moment just tested both of those emotions.

However this is not the same version of Jennifer Lopez from ten years ago. She has learned to focus her emotions. That little jest did not make her unhinged or shaken. It made her dangerous. It looks like Jennifer is boiling, then she exploded into action. Jennifer charges at Mariah. Then she shoots in for a two legged take down and puts Mariah on her back. Mariah never expected Jennifer to attack, much less take the fight down to the canvas. In the next instant, Jennifer has Mariah pinned and beating her brains out with two bludgeoning fists. Mariah finds herself screaming frantically from the punishing blows. When her arms get weary, Jennifer grabs Mariah's tits and squeezes them, making them puff up. Then Jennifer takes a bite into Mariah's big beautiful boobs that Jennifer has envied for years. The referee starts yelling for Jennifer to stop the illegal tactics. Jennifer finally stops and wonders why she did not ask for a no disqualification match.

The referee forces the break. Jennifer stands allowing Mariah to get up. Mariah is whimpering as she slowly stands, while cupping her breast. Mariah examines her tit and sees Jennifer's teeth print in her skin and looses it. "You little bitch!" Mariah shouts. "You want to fight dirty? Let's get down and dirty."

Wild woman Mariah comes at Jennifer and starts throwing blows. This is Jennifer's forte so she is more than happy to comply. It is a brawling slugfest, Jennifer's fist flow with rhythm and precision. Mariah is in a berserker rage and throwing constant fists. Predictably Jennifer's fist hurt Mariah, but in her rage, Mariah just pick up the pace. Mariah's fist flow faster and faster and start to overwhelm Jennifer. Jennifer loads up and hits Mariah harder and harder, but it does not work, Mariah is kicking her plump ass. Mariah is rocking the Bronx Bomber left and right. Jennifer is backing up, ducking and dodging and slipping punches only launching counter punches through openings. Mariah is out bombing the Bronx Bomber four punches to one. Jennifer is getting rocked, wobbled and knees buckling. She is about to be kayoed shortly if this continues. Jennifer desperately lunges in and clinches Mariah to stop the battering. Jennifer is dazed, holding onto Mariah's arms to stop the butt whipping. After a long period where Mariah could not escape Jennifer's clench, the referee orders the break. Mariah makes Jennifer pay for the close contact. She grabs Jennifer's tasseled top and pulls it off over Jennifer's head as the referee executes the clench break.

"You dirty whore! Is this down and dirty enough?" Mariah angrily shouts while shaking the bra in front of Jennifer before throwing it to the mat. Jennifer's and Mariah's eyes meet. Jennifer does not care about being topless. Mariah ignores Nick's shouting in the corner. Neither even thinks about the terrible penalty the loser has to pay at the conclusion of the match. All they care about is their mutual contempt for each other, and putting the other woman facing her down harshly for the count. All that matters right now is their bloodlust for each other, and proving superiority.

The two sweaty women lock up. Jennifer breaks the lock up by seizing Mariah's arm and sending her flipping and flying to the mat with a judo arm toss. Mariah lands with a boom. Jennifer instantly springs back to her feet. Mariah tries to rise, but after getting to her knees, Jennifer materializes and connects with two fisted combo to her face. Mariah goes down again, seeing stars. Mariah tries to scramble a couple feet away and use the ropes to help her to her feet, but Jennifer hunts her down and blasts Mariah with a right hook. Mariah falls dizzily to the canvas again. Next, Mariah finds Jennifer's arms wrapped around her waist and Jennifer is hauling her back to her feet. Mariah is standing with Jennifer behind her with her arms locked around Mariah's waist. Jennifer then hoists Mariah off her feet and tosses her over backwards with a belly to back suflex. Mariah goes flying over backwards and lands on the back of her head.

Mariah is hurt and ready to be put away. Jennifer stands and pulls Mariah up to her hands and knees. Jennifer pulls Mariah's head between her thighs and grabs Mariah about the waist. Jennifer has Mariah in position for a pile driver, still arguably the most dangerous move in wrestling. Jennifer takes a deep breath and lifts Mariah upside down. Mariah resists. She kicks, spreads her legs and drops her weight, preventing Jennifer from lifting her up. Mariah knows that she cannot withstand a pile driver, the match is at stake. Jennifer regroups and tries again. She is dangerously close to lifting Mariah in position, but Mariah's desperate struggles win out again. Mariah's truly at her end. She tries to stand and lift Jennifer off the ground for a back flip. It takes Jennifer by surprise, but she imposes her weight and gets both feet back on the mat. Immediately Jennifer tries to lift Mariah again. Mariah resist, but it is not enough. Jennifer gets Mariah barely high enough to sit back and drive the crown of Mariah's head to the mat. Mariah's inverted body limply crumbles to the mat. She lies spread eagle there in another world of hurt.

It is over. Jennifer can pin Mariah with one pinky right now. She has no intentions of doing that though. "Want another one?" Jennifer asks as she gets to her feet, and hauls a semi conscious Mariah to her knees, and puts Mariah's head between her thighs again. Jennifer hears Nick desperately yelling for her to stop. Jennifer tried to end this feud with kindness once, and she got her ass kicked for her trouble. Jennifer positions herself so she is looking at Nick. Then she hoists Mariah upside down again, then drops her on her head with a second pile driver. Mariah's flaccid voluptuous body crashes to the mat. Nick is distraught, worried about his wife. Then to Nick's dismay he hears Jennifer say "One more time!" as she stands again. Jennifer puts Mariah in position for another pile driver. She hoists Mariah's limp succulent body up again then pile drives Mariah a third time. Mariah's lifeless body crashes to the mat one more time.

Jennifer takes her time standing. "I'm not pinning you tonight. This time you're going to submit." Jennifer tells her unresponsive arch rival. Jennifer makes sure Mariah's head is facing Nick in her corner. Then she raises Mariah's butt to her knees, so Mariah is in a classic, 'face down, ass up' position. Jennifer drops to her knees by Mariah's hips and starts stoking Mariah's cunt through her black bikini bottoms. It takes a little time, but Jennifer stimulation arouses Mariah to a semi-conscious state. Either consciously or sub consciously, Mariah reacts to the erotic stimulus. Soft moans, raunchy coo's and steamy fuck faces follows. Jennifer and Nick knows that Mariah will be mortified once she looks at the tape and everyone seeing her so lewd and obscene. Jennifer thought her opening kinky salvo would have Mariah giving up already. However those pile driver scrambled her brains so much she cannot fully comprehend her dilemma.

Jennifer stops her petting and releases Mariah's waist. Mariah had enough sense to rise up to her hands and knees and try to crawl to Nick. Jennifer stalks Mariah a couple feet, then stomps down on Mariah's back. Mariah raises up again and crawls for Nick again, but is stomped down again. Mariah rises up again, and Jennifer immediately stomps her back down with one really hard stomp. Mariah stays flat on her face this time. Jennifer bends down and starts removing Mariah's top.

Once Jennifer has unfastened the top, she carelessly tosses it to the side. Second, Jennifer pulls Mariah up to a seated position. Jennifer goes behind Mariah and kneels to one knee. Jennifer's raised knee is against the back of Mariah's neck and upper back. Jennifer reaches around, clasping her hands together around Mariah's chin and pulls back. It is a simple yet very effective torture for Mariah. Her neck is already damaged from the pile drivers. Her newly bared tits are thrust out and jiggling with every painful jerk. In addition, it all happens just a few feet from Nick to witness. He has to helplessly watch his already destroyed wife suffer even more. He is miserable listening to his buxom bitch's mindless moans, mewling and whimpers.

Finally Nick outbreaks, "Damnit Jennifer let her go. You've fucking won already! Alright!"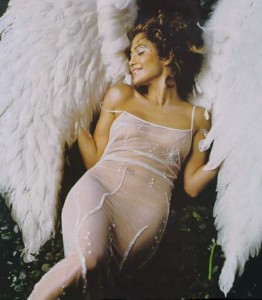 Jennifer gives Nick an evil glare. "Fuck you! This bitch made me tell the press lies about me and my friends. She drugged me!" Jennifer meanly answers.

"Hey the way I see it, that was a fair fight." Nick explains. "Mariah just dominated and mopped up the mat with your face the whole time. Then she made you tell the truth about some of the dirty shit you did to her back in the day. That other stuff was Demi Moore's idea. She set everything up and Mariah just played along to get a shot at your ass."

Jennifer gives Nick an eviler sneer, not buying Mariah's involvement in the scandal that cost the Fab Four and Stone Rage dearly. "This dirty whore is getting what she deserves. I tried to help her, be her friend and the bitch turned on me the next time I see her. She made Marc and Vida get together! She finished my marriage."

"Nobody asked for your help at RAGE!" Nick quickly retorts. "The way Mariah sees it you had no business in that match. You was just being a glory hog and stealing the spotlight, as usual. That's why you got your ass kicked. Now Mariah had nothing to do with Marc and Vida. That was all me. She was too busy squeezing your guts out, and making you worship the Python Princess. So if you want to get mad about Marc and Vida, get me for that. Let Mariah go." Nick adds seeing the torment etched on Mariah.

"Aren't you Mister Sunshine?" Jennifer tells Nick. "You must have a candy coated rainbow coming of your ass. You're trying to candy coat shit." Jennifer has no interest in this bull shit conversation with Nick. She releases Mariah and stands over Mariah as she sinks to the canvas. Jennifer grabs Mariah's black panties and pulls them down Mariah's long legs then drops them to the mat, leaving Mariah naked. Jennifer then ushers Mariah to the ropes.

Jennifer drapes Mariah over the middle rope like a towel on a towel rack. Her ass is out of the ring pointed to the crowd, and the rest of her is in the ring. Jennifer is beside Mariah holding her in place, and goes to work on Mariah's pussy. The pussy was already moist and Jennifer works it over not like before. This time Jennifer has three and four fingers inside Mariah working back and forth like a vibrator. Mariah is fully aware of what's going on this time. Mariah's eyes bug and her mouth fall open. Then it conforms into a sexy 'O' shape. The erotic exclamations that Mariah made before are nothing compared the screams and carnal sounds she is making now. Nick is amazed. He has rarely seen his wife so far in the throes of ecstasy. Jennifer works her hand at a feverish pace. She works it in and out and swirling around in Mariah. Jennifer is thrilled to make proud and illustrious Mariah pant and squeal like a common dog in heat.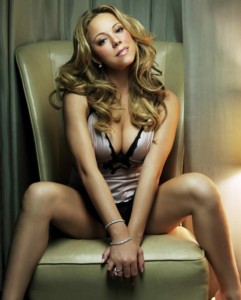 It gets worst as Mariah nears an orgasm. "No you stinky little bitch! Stop it now. I'm going to kill you for this." Mariah pants and sing as her voice rides on Jennifer's titillation. "Did you hear me Miss Piggy? I said stop! You know what I'm going to do to you next time so be smart and stop now." Mariah's body jerks, bucks and gyrates as she tries to contain her arousal. Soon Mariah realizes it is useless. She bows her head, allowing her brown hair to cover her face and her shame. She is no longer Mariah Carey. She is just another nameless faceless animal bound to sexual gratification by nature. Soon after, Mariah explodes. She erupts like a geyser, spraying the front row with pussy juice.

Fans cannot believe what they are witnessing. Mariah cannot believe this just happened to her. Jennifer basks in the moment because she believed in herself the whole match, and she could make a moment like this happen.

Jennifer dumps a depleted Mariah off the rope to the canvas. Mariah falls on her back and covers her shameful face with her arm. Jennifer drops to the mat beside Mariah and moves her arm off her face. Jennifer menacingly asks, "Is it over? Are we done?"

"We're done" Mariah weakly answers.

"Are you ready to suck dick or do you want more?" Jennifer interrogates.

"I'm ready" Mariah dejectedly answers. Jennifer gives Mariah a firm directional shove. Mariah understands and complies. She rolls under the bottom rope and out of the ring. Nick watches grimly as Mariah with her head bowed and shoulders slumping follows orders and crawls over the ringside barrier into the audience.

Jennifer tells the first guy they see to "drop your pants and whip it out." He cannot do it fast enough. Mariah kneels down and does her job. She wraps her lips around his cock, and starts sucking. Even though it was a viable option for the night, actually seeing it happen is unbelievable. The camera zooms in to get a good close shot. Fans watch silently in amazement. Jennifer provides supervision with a handful of the hair on the back of Mariah's head to make sure that Mariah keeps up a swift pace, and goes deep down on the cock to the point of gagging. It takes about five or six minutes, then Mariah sucks down a stream of cum like a vacuum cleaner.

Jennifer has Mariah move on to the next guy and Mariah begins again. Mariah swallows another cock and starts bobbing her head. Everything followed as the first guy. Only this time, as the man was about to reach his climax, Jennifer pulled Mariah back allowing the guy to blow his was in Mariah's face. Jennifer brings Mariah to the next guy and ushers Mariah in between his legs. Mariah is about to unfasten his pant, but Jennifer says no. Then she grabs Mariah's waist and flips her upside down. Mariah's head is in between the guy's legs. Her shoulders rest on his thighs and her pussy is directly in his face. Jennifer smiles and tells the guy, "Dig in!" The guy grabs a hold of Mariah's body to keep her in place and dines in. He starts licking and slurping Mariah's twat like he is a kid with a giant ice cream cone.

After five minutes of letting the man sample Mariah's sweet pussy, Jennifer stops him and guides Mariah to the next man in line. Before Mariah starts, Jennifer speaks close in Mariah's ear. "I'm going to talk to Nick for a minute. You keep sucking and moving down the line. If you stop or try to run away, Nick will pay dearly. Do you understand me?" Mariah nods her affirmation, and resumes her sucking duties.

Jennifer climbs back over the barrier and walks toward Nick like a tiger. Nick is like a dog on a chain. He is lunging at the length of the handcuffs reaching for Jennifer. He yells and screams calling Jennifer names and inviting a fight, then telling her how he will make her pay for what she has done to his wife. Just short of Nick, Jennifer stops and spies a folding metal chair. Jennifer retrieves the chair and goes at Nick swinging her newly found weapon.

Nick tries to defend himself with his one free arm. He tries to grab the chair out of Jennifer's hands. He fails miserably. Soon Jennifer is hammering him to the ground with the chair. Once Nick made the mistake of leaving his legs open. Jennifer slammed the chair's edge into his crotch. Nick howled and did not repeat that mistake. Continuously Jennifer pounds the down man with the chair.

Mariah can take no more. She has to do something to help her husband. Mariah gets off her knees and leaps over the ringside barrier. She dashes toward Nick and Jennifer. As Mariah approaches, Jennifer jabs the top edge of the chair into Mariah's stomach. Mariah doubles over with both arms clutching her gut. Jennifer then brings the chair crashing down across Mariah's back. Mariah is knocked down, landing right on top of Nick. She is out and will be that way for a long time.

Jennifer looks down at Nick on his back and a totally naked Mariah face down on top of him. She is instantly reminded of her, Marc and Vida lying in a naked pile at Nick and Mariah's hands. Jennifer's thirst for revenge had been satisfied. She drops the chair and walks away. Jennifer is finally able to walk away with a clean slate, leaving her grudge and vengeance behind.




BACK TO THE CELEBRITIES
TO JENNIFER LOPEZ


TO MARIAH CAREY
TO **ONSLAUGHT 2**