TAYLOR SWIFT VS ALESHA DIXON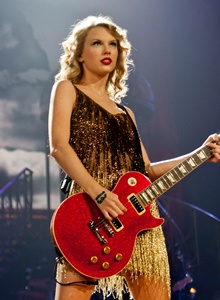 VS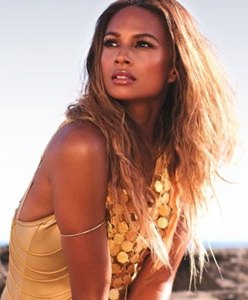 Alesha Dixon found out that Taylor Swift is not only in the UK, but she is at Alesha's favorite nightclub. The English girl decides to seek the blonde American out, and remind her how she has seduced at least two of the younger girl's boyfriends. So she gets herself very glammed up, in her sexiest bra, panties, suspender belt and stockings, with high heels and a very short mini dress, and gets a cab to town. Soon she enters the club's VIP entrance.

Alesha sees Taylor, and goes over to her, "Hey! What are you doing on my patch?"

Taylor looks fantastic in her microdress, showing her incredible legs. She glares at Alesha, "You're the bitch you treads on other girl's patch – not me!" Alesha pretends not to understand, but then she starts taunting the younger girl about her lost lovers, and reminisces about how Harry Styles was fucking her whilst he was supposed to be with Taylor.

"Of course, he was a growing boy then – he swiftly moved on from you to me, til I got bored with him!"

Obviously Taylor is angry. She balls her fists as she moves towards Alesha. The older singer announces that Harry described the blonde as a decent cocksucker, but fairly shit in bed. Laughing, Alesha says, "One night, I was straddling the guy, riding him like a racehorse, then you phoned, and he actually held his phone over his cock as it squelched inside my pussy! Boy! We laughed about that!"

Taylor is really upset, as she disappears to the restrooms. Alesha laughing, and begins fondling the crotch of one of Taylor's entourage, "Follow me, babe! Let's see what we can do about that swelling!"

Alesha leaves the main room, and goes into a quiet sideroom, expecting the man to come after her. She was not spotting that it is Taylor who has followed her until she hears her shut the door, and lock it behind her. Taylor stands telling Alesha, "Let's fight this out, bitch! The winner can open the door when she's done with the loser!"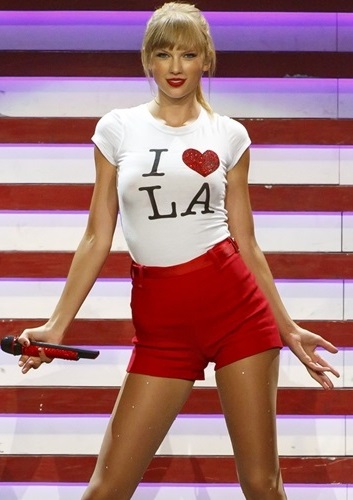 Taylor wants to sort this out, and so does Alesha, so the pair of them strip off to their undies, kick off their shoes and face each other. Both girls are looking gorgeous, and both look angry, and determined to beat up and humiliate the other girl.

The girls circle each other briefly, then Alesha grabs Taylors hair, starts to pull her head to the side. However Taylor punches her belly and ribs, and gets Alesha off her. Then she tries to kick Alesha's legs away from under her, but Alesha stands firm. The girls grapple, and Taylor gets the upperhand, as she wraps her long legs around Alesha's and brings her down. Then Taylor gets up quickly, whilst the brunette is only as far as her hands and knees.

Taylor kicks Alesha firmly in the ribs, turning her over onto her back, but as she bends to pull the older girl upwards, Alesha headbutts Taylor's smack in her crotch. Taylor's knees buckle – she stays on her feet though, and keeps hold of Alesha's hair, so that she can pull Alesha's head up and smack her right knee into her face, then her left. She repeats this a few times. the older girl is grunting and moaning in pain.

Alesha is taking far too much punishment at this stage, and needs to stop Taylor or lose. She finally grabs Taylor's right leg as she drills her knee forwards again. Alesha hangs onto it, and that stops Taylor. So now Alesha's gradually shifting her position, slowly standing, lifting Taylor's leg up at the same time, and lifting it so that she falls backwards.

Now Taylor's on her back, and Alesha's still holding her ankle, twisting Taylor's right leg. She tries to lock in a leg lock hold, but Taylor kicks out, and the sole of her left foot slaps into Alesha's mouth, and puts her down. The English girl was going down quickly, and the back of her head ends up smacking on the wooden floor.

Taylor reacts quickly and pulls a dazed Alesha to her knees. Then she bitchslaps her face to and fro a few times, before snapping off her bra. Next she pulls Alesha 's head forwards, face down, and wraps her black bra around Alesha's wrists to bind them behind her back. Then she pushes Alesha backwards, making her sit. Now Taylor begins squeezing Alesha's nipples between her fingers, pinching hard as Alesha writhes and screams, yelling, "No! Enough! Let me go!"

A wide – eyed Alesha's trying to free herself, but her wrists are bound really tightly behind her back. Now Taylor starts punching her face, knocking most of Alesha's remaining resistance out of her. The poor brunette's head is swaying, and her pretty features are being bruised. Finally Taylor grabs her hair to pull her more upright, then lands a crippling kick to her crotch. Alesha falls forwards, unable to scream as her breath has been taken away.

With Alesha now almost helpless, Taylor pulls her stockings off, and tugs her knickers down, leaving her in just a suspender belt. Then Taylor whips that off as well, and uses it to bind her ankles together, pulling them nice and tight. Next Taylor picks up Alesha's knickers, and uses them to bind her wrists and ankles together behind her back. Alesha is now basically hogtied with her own lingerie.

Taylor now taunts Alesha, "Now look at the old shagbag, huh! Not running your mouth about fucking my boyfriend any more, are you!"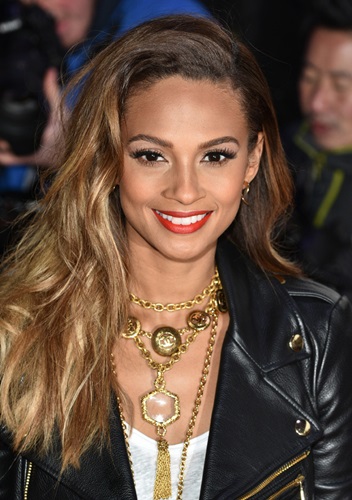 Taylor demands that Alesha begs for mercy, which she does, pleading, "I'm sorry TayTay! I shouldn't have done it! Please let me go!"

Taylor sneers, "What will you do to persuade me?"

Alesha gulps, "Anything you want!"

Then Taylor steps out of her panties, sits down, and slides her body forwards, with her cunt now touching Alesha's nose and mouth. "Eat me!"

Rather than take more punishment, Alesha does what she's told, and starts to kiss and lick Taylor's cunt, before slipping her tongue inside and feverishly sliding it. Eventually she finds her clit, making her cum. The tall blonde starts leaning back and spouting, "Oh! I just knew you'd do that well!"

Taylor gets to her feet and pulls her knickers back on. Then she puts on that slinky dress and unties Alesha. The whipped woman starts to get up, but Taylor, snaps, "Stay on your knees, bitch!" Taylor grabs her discarded stockings and ties them together, then wraps them around Alesha's neck, tugging them into place to serve as a leash. Taylor then strides forwards and opens the door, leading Alesha back into the main dancefloor on all fours, to the cheers and jeers of the remaining customers. All of those are with Taylor, and they slap and kick at the brunette's butt as she's led around like a dog.

With the club now closed, Taylor has an idea, and invites four of the doormen to come inside. She looks each of the hunks up and down, and asks them to drop their trousers. One by one, they do as each of them sit in an armchair. Taylor tells Alesha, "Let's see who's the cocksucker now!" as she pushes her new bitch forwards, and guides her face into the man's crotch. She pushes his large, erect penis into Alesha's mouth, and she starts sucking him, rhythmically rocking her head to and fro until he shoots his jizz down her throat.

It takes nearly an hour for Alesha to give each of the men a blowjob. By that time, her face is streaked with tears and spunk is dribbling from her lips. She just kneels there, sobbing, as they all enjoy a final drink. After finishing, Taylor tells the men to tie her up on a pool table, on her back, with her wrists and ankles each bound to a corner pocket. Taylor laughs, "What a slut!"

Taylor and her posse, together with the four doormen now leave the club for a party. They are laughing as they hear the group of six male cleaners arriving, and watch as one of them quickly finds Alesha on the table, looking like a hooker, and ready for his attention. Ignoring her pleas to release her, he pulls out his penis and mounts her, and the last thing Taylor sees as she leaves the club in triumph is the old man's white asscheeks pumping back and forth between Alesha's long, dark legs.




BACK TO THE CELEBRITIES
TO ALESHA DIXON


TO TAYLOR SWIFT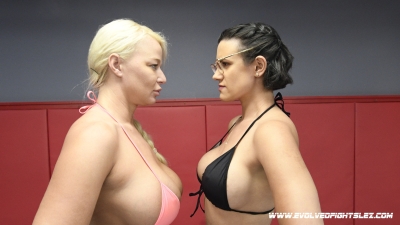 London River vs Penny Barber