DOMINIQUE SIMONE
Born: June 18th,1971 Weight: 120lbs Height: 5'5" Eyes: Brown Orientation: Decadently Bisexual Measurements: 36DD-23-35 Years Catfighting: 20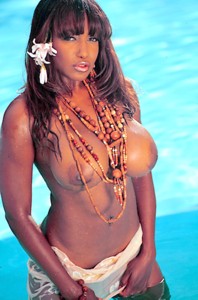 Previous League: 3XL, Scottsdale Diva's, XCF (defunct), E3X, Azure Noir (defunct), BDSM America, ATL, FF (Fetish & Fantasies) CF, The BBA (Black Beauties of America)
Previous Belts: 3XL World Champ 2x's, 3XL Champ 1x, 3XL FFC (Fuck-fighting) Champ 6x's, 3XL Tag Champ (with Lana Sands) 5x's, (with Persia Venus) 2x's, (with Champagne Pendavis) 2x's, (with Kira) 1x, Scottsdale Diva Queen 2x's, Scottsdale Ethnic Queen 3x's, Scottsdale Princess 2x's, Scottsdale Diva Tag Champ (with Lana Sands) 2x's, (with Champagne Pendavis) 1x, E3X Wold Champ 1x, E3X Anal Queen of Fuck-Fighting 3x's, E3X Tag Champ (with Persia Venus) 2x's, Azure Noir World Champ 1x, BDSM Mistress of America 1x, BDSM Queen of America 1x, ATL Champ 1x, FF-CF Champ 1x, FF-CF Corset Queen 2x's, BBA Champ 3x's
Finishing Moves: A Taste of Chocolate (breast or face-sitting smother submission), Empress' Orders (cunt-kick to stun bitch, she then charges backwards as fast as possible and hits the ropes

so she can race forward with a Running Lou Thez Press where she rides opponent down to the mat on their back trying to drive the wind out of them! She then immediately breast smothers them while mounted on top of them), D-Train (cunt-kick to stun opponent, then she runs to the ropes behind her, rebounds and comes back with a Running DDT), D-Train Derailer! (same as D-Train EXCEPT Inverted Running DDT where she actually leaves her feet as she races by them and grabs them in what looks like a running neckbreaker, but changes the neckbreaker into an inverted headlock while she uses her whole bodyweight to bring them down to the mat! Flat on their back!), Simone Comet Crusher (Top rope hi-flying body splash if bitch is down on the mat or hi-flying press if she is still standing)
Strengths: Veteran experience, Empress Complex, complete package, great fuck-fighter, great underpressure, understands BDSM culture and techniques and can employ it against others, quick, good ring awareness, attacks exposed and perceived weaknesses immediately, methodical, can take an ass-whipping, high endurance and stamina, can withstand massive momentum runs of enemy, abnormal ability to recover from stuns in fuck-fights, strong willed and determined, sadistic, abilities increase in title matches, abilities increase when working with anyone from her masters organization, balanced, does abnormal damage to weak-willed opponents, great showmanship, leadership, great tag partner, great stablemate, great teammate, skilled at assessing others abilities
Weaknesses: Has reached full potential as a catfighter, BDSM fetishes can cause her to lose matches, constantly chaining brawling and power moves wears her out, tits, continous attacks to tits causes abnormal damage, back of the head and neck, can be whittled away at, vulnerable to methodical-continous-attacks can actually sudden KO her, vulnerable to infinite chain when enduring long momentum runs by opponent, Empress Complex, arrogant and overconfident, defeating her subs causes her to take abnormal damage, can actually be overwhelmed physically early causing her to mentally never be able to recover and ultimately lose

Domonique Simone was born in Valdosta, Georgia and is the current Fourth Empress of the Queen's of Color. Her rule is absolute and unquestionable. She has expanded the power of the 13 far beyond the scope of any of the previous queen's by intentionally, aggressively! Seeking out new territory for the 13 to expand into, takeover and dominate! She has gained footholds for the 13 all throughout Europe, the UK, all across America, Canada and into Mexico! She has pushed out into the Pacific and has established bases of operations in the Philippeans, Japan, Taiwan, Australia, China and Thailand! In all of these places Domonique Simone is hailed as Empress Simone! And she enjoys the power and prestige that it affords her as well as the silent glory it brings her master. Empress Simone's upbringing under her grandmother was similar to Black Pagan lieutenant, Aurora Jolie. Strictly monitored, extremely rigid and religiously dominated! Simone could not work hard enough to get from underneath the constraints of her grandmothers unyielding arms! Highly intelligent, Dominique could have been a fashion designer to the stars, especially since she actually won an all expenses paid scholarship to the coveted Fashion Institute of Design and Merchandising in LA by the time she was 17!

But after a year of that CRAP! Domonique couldn't stand anymore authority and LITERALLY RAN OFF! Much like the First Empress Asia Carrera of the 13, the heavy handed pressure of her parentage turned her into an absolutely rebellous bitch with a taste for as much trouble as she could wrap her lips around!

She got into the world of porn and modeling immediately as 18 hit! She was quickly featured in magazine spreads, but saw a lot of opportunity in the 3XL catfighting league. Domonique got her ass in gear and took to the training lessons like a pro, but she entered the Black American Beauties league of catfighting first! As she was working her ass off in the BBA, she also started focusing more on girl-girl scenes which opened up the window to her fetishs and fantasies. She began moonlighting in the Azure Noir league where she encountered Anna Amore and a number of other future friends and organization members! She expanded on her catfighting career and became a dominate force in the Black porn industry. She began racking up titles and even more money and decided midway through her career to go under the knife for breast implants. She was shelved for a bit and lost some matches that she normally wouldn't as she adjusted to her newly bought breasts! But she continued to train and fight as well as fuck! And worked her way through it. It is during this time that she would begin a very intense relationship with Persia Venus, Champagne Pendavis and a few other Black porn Queen's!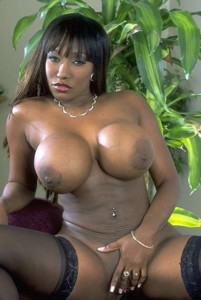 It would be Persia Venus' ascension into the ranks of the 13 Queen's of Color during Second Empress Crystal Knight's reign, that would slowly draw Domonique towards the Shadow of Sin City. Already an accomplished catfighter, Domonique loved her poly-amorous pyramid with the other Black porn Queen's, but Persia Venus was 1st Love within their group, which is the equivalent of 1st Wife in a polygamist relationship. Domonique and Persia Venus were madly in love with each other and Domonique was even the sub towards Persia, but all of that changed once Persia went off to Europe to participate in the E3X…

Domonique would not hear a peep out of Persia for nearly two weeks and she found herself unable to reach her precious Persia. A few weeks turned into a month and then almost two months later she got a letter and a ticket to come to Paris, France. STEAMING! And no longer feeling very kittenish, Domonique set off for Paris with Champagne and Champagne's sister, Yasmine, along with Kira! As soon as they touched down in Paris they were greeted by a beautiful stretch black limosine. Julia Channel got the door as the chaffeur of this lovely limo, with Persia in the backseat clutching the E3X World Champion belt, along with the E3X Anal Queen belt! It was not long before Persia was quickly explaining to her rather irrate girlfriends, especially Domonique, just why the fuck she had blown them off for nearly two months! She had become a member of an elite pack of porn bitches from the States, led by a man named Geese Howard. Domonique could tell by Persia's behavior that her and this "Geese" had been FUCKING! And clearly she was DICK-WHIPPED! It was a difficult thing to see so obviously on her lovely girlfriends face! Throughout the ride Domonique was combative and angry not only over Persia's betrayal, but also her WEAKNESS!

As soon they arrived at whatever 5 star super posh hotel that it was that Julia drove them to, all Domonique wanted to know was where was the guy responsible for turning out her woman! Julia attempted to be cordial but Domonique was having none of that! As soon as they got inside and Julia led them towards the elevators Domonique stated that she needed to use the ladies room and she insisted that since Julia was their chaperone, then she'd better show her to the little girls room! Julia, aggrevated by Domoniques bitchy-behavior, led the loud mouthed Black American bitch to the bathroom only for Domonique to imitate her 6 year old behavior from back in the day and start grinding away on Julia right then and there in the stalls! And yes, when Domonique was 6, she was caught grinding away on another little girl in the bathroom, never mind that when she was 11 she lost her virginity to a 22 year old! Let this be a lesson to overly strict, overly religious PARENTS! When you don't allow your little girls to talk on the phone, watch TV, go outside, send'em to church twice a week and then repeatedly tell'em sex is BAD!

THEY SNAP! You are practically driving them straight to Funkytown, Slutsville, Pornoland, and whatever other behavior that means they'll be awfully popular with the boys in high school and college and probably in the workplace! Well in this instance Domonique snapped on Julia, another early addict to sex and skin flicks and the two of them practically tore apart the main lobby bath, but in the end Domonique rode Julia into the ground, stripped her naked and took all of her shit! She immediately stormed upstairs using the stairwell leaving the others to wait in the lobby! Went up to the second floor and boarded the elevator, got off! Used some of Julia's money from off her clip to bribe a hotel worker, had him distract Persia and the others away from the lobby so she could go back down and use the penthouse elevator and ride up to ultimately meet Charmaine… waiting all decked out in a sexy ensemble clearly for fuck-fighting. Another colossal catfight later, Charmaine was left face-down-ass-up as Domonique went into the main bedroom to find Geese standing on the outside patio enjoying a drink alone. As soon as she entered out there he simply smiled and motioned back to the bedroom, clearly demonstrating that he "spoke her language". Almost two hours later Persia and the others came in to find Domonique passed out in the bed and Geese once again on the patio, outside drinking. From then on in Domonique served Geese as a member of his 13. Persia would usurp Second Empress Crystal Knights throne and ultimately be deposed by her former girlfriend Domonique…


W3W Stories




BACK TO THE ROSTER