HAVANA GINGER
Born: February 27th, 1984 Height: 5'3" Weight: 121lbs Eyes: Brown Orientation:Bisexual Measurements 34DD-26-36 Years catfighting: 7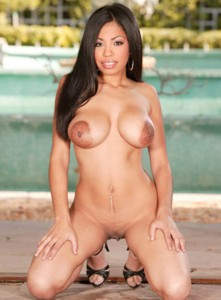 Previous League: 3XL, BDSM America
Previous Belts: 3XL FFC (Fuck-fighting) Champ 1x, BDSM Princess of America
Finishing Moves: GLS (tit-smother, facesitting or sit-out smothering submission move, varies per her position and whim), HGK (standing low-blow, then forearm shiver to GUT, followed by a STRONG UPPER-CUT!), GLR (cunt-kick immediately followed by Jumping Double-arm DDT), Black Latin (standing low-blow with the right-hand, followed by bitch-slap to the mouth, then backhanded bitch-slap with the same hand, finished with Clothesline to THROAT!)
Strengths: Great brawler and fighter, ultra-aggressive, can take abnormal amounts of punishment and keep fighting (Pitbull Mentality), goes for exposed weaknesses early and often, skilled at technical moves, fast, good speed moves, good fuck-fighter, does abnormal damage with open hand slaps, can take an ass-whipping, high endurance, skilled at BDSM, manipulative, great showmanship, unusual ability to take a finishing move and not get finished off, can win long matches, some submission moves, good tag catfighter, Princess Complex, arrogant, Mistress of Dirty Tactics, abilities increase when carrying out her mistresses orders, abilities increase when serving Geese, has not reached her full potential as a catfighter
Weaknesses: Overestimates herself and underestimates her opponents, low intuition, overaggressiveness causes conflicts with others, low awareness of self and surroundings, takes abnormal damage when momentum goes against her, takes abnormal damage from power moves, has limited power moves, Pitbull Mentality along with low-intuition makes her slow to realize when she needs to breakaway or retreat, limited creativity which causes her to telegraph her moves, abuses power, areola and tits, repeated hits to tits/areola can overwhelm her, vulnerable to sudden KO because of her lack of awareness and low intuition, once broken she does not recover, vulnerable to BDSM in certain situations, glory-hog and attention whore, suffers from Starscream Sickness

Havana Ginger has been one of the potential next Queen of the Black Pagans since she joined their ranks in 2004, but recent events and a long history of hot dogging! May have finally caught up to her with the loss of the Den of the Black Pagans. Havana's story begins in LA, born to a Brown father and a Black mother. Havana always enjoyed the limelight and demonstrated a natural tendency for getting into it, one way or another. During her high school days she was voted most likely to either rule the world, or destroy it. She excelled in girls sports, but found herself always eyeing the local girl gangs instead of simply keeping her nose clean and staying out of trouble.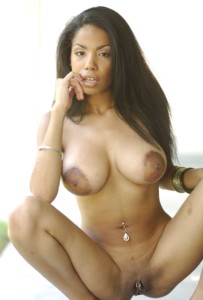 It did not take Havana long to undergo initiation and become a gang member, even though her parents did everything possible to steer her away from that kind of crowd. Havana started living the fast life, EARLY! And nearly lost her life when she was caught in a drive by shooting. Her mother, then stated that she had an old acquaintance that she would call in if Havana didn't straighten her fast ass out! Undaunted by death as well as her mother's decree! Havana continued with her Girl's Gone Gang WILD, ANTICS! Till she got arrested! Although a minor, the LA Juvenile system was far from forgiving as it was swamped with tons of juveniles that were constantly swirling in and out of the court system, overwhelming it. Because of Havana's actions, she jeopardized her parents custody of her younger siblings, finally prompting them to give up on her… or so it appeared. Her mother sent her to live with her father's older brother outside of LA and gave him legal guardianship of Havana, something that the court approved of almost immediately. Havana was then sent to live with her uncle, who quickly made it clear that he would not tolerate anymore of Havana's wild child BEHAVIOR! After a few confrontations between them, he pulled out his trump card and had Havana shipped to school in Puerto Rico! Farrrrrr away from the foolishness that she enjoyed playing around with! Upon her arrival she met more family relatives and found out that she'd not only been shipped off the mainland… BUT SENT TO A REFORM SCHOOL FOR GIRLS!!!!

Needless to say she was NOT HAPPY! More importantly, she now found herself on the outside looking in as she knew very little Spanish! She would spend the rest of her high school days resenting her family, while fending off attacks from some of the girl gangs of the reform school. As soon as she graduated, Havana immediately left from Puerto Rico and returned to LA! Angry over how she'd been DUMPED on people she didn't know, she went back to her parents house to find that they had since fallen victim to the rival gang that Havana used to frequently piss off and fight it out with! Devastated, she simply threw herself into the gutter and would have probably lost her life had she not encountered a talent rep from Lavender Holiday, a known rep agency for the porn industry. Destitute, she decided to go into the porn industry, but upon learning of the 3XL!? She quickly got into the ring in order to vent her frustrations!

Her porn career took off, as well as her catfighting career! She would end up coming to the attention of Mason Marconi, who was actually out in LA on assignment for Geese. In all honesty Mason had no business being at the 3XL Training Hall, especially since it would have blown her cover completely for the assignment she was on. But Mason had heard rumors while she was working as a minor domo for Kelly Hu that a rare talent had wandered into the 3XL circuit by way of Lavender Holiday. Lavender Holiday was known for producing good porn stars, not actually turning out porn stars that were actually good at catfighting in the 3XL porno league! Mason risked her assignment to find out who this was and of course it was Havana. In her first year, Havana had actually taken the actual porno league more by storm than the porn industry! She put on great matches and was a good fuck-fighter! So Mason eventually contacted the Den of the Black Pagans and left it at that so she could get back to her original assignment. But it wasn't long before Devin DeRay showed up and started scouting Havana. DeRay quickly took Havana under her wing as she saw how troubled she actually was and had been there herself.

By 2005 Havana had become BDSM Princess of America and completed her initiation into the Black Pagans, becoming a sub-officer directly under Lady Lori Alexia. This would be the beginning of the end for her, as her favored status along with Gia LaShay, would cause these two to start taking their responsibilities too lightly. Havana would even get a few opportunities to serve Geese directly, mainly because of her mistress assigning her to him as "a gift". In the end, Havana and Gia, would both earn the nicknames GL, because of the size of their areola and the fact that some of the Black Pagans remarked that they looked like the shape of the power lantern that the comic book character Green Lantern, recharged his ring from! Nostalgia aside, Havana and Gia's lax attitude would cost all of the Black Pagans when Jenna Jameson raided their Den. Havana would escape with her mistress, but would run afoul with Carmen Hayes, another sub-officer of the Black Pagans, while carrying out her mistresses order. Havana's fate is unknown…





BACK TO THE ROSTER