SALMA HAYEK VS LAURYN HILL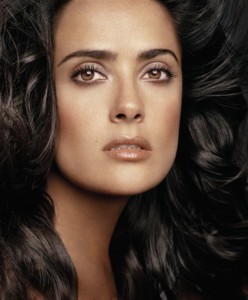 NOTE - This match follows events of Jennifer Love Hewitt vs Salma Hayek GOLD EXPERIENCE II


Salma Hayek (64%) torpedos Lauryn Hill (36%) It's spring of 2012 and as far as Salma Hayek is concerned it is her year. She has a new movie, Savages hitting the theaters shortly. A simple Burger King commercial reminded the world exactly how blazing hot she still is at the age of 45. After a brief lull in her career Salma seems to have picked back up where she left off, and is just as hot as she always been. Salma is also back competing in Stone Rage's Battle Zone catfight league, and continuing her success there. An accomplishment she is extremely proud of is capturing the Drama Queen title from Jennifer Love Hewitt.

Salma was robbed of having a grand celebration the night of the fight by another post match sneak attack by Alyssa Milano. Salma ended up spending the night at the hospital for precautionary purposes. Then Salma's good friend, Vanessa Williams was goaded and loss a fight with Demi Moore at the Official, league thrown post event party. Salma will deal with both Alyssa and Demi another day, but not today.

Today, Salma is throwing her own personal victory party to celebrate her championship achievement. This will be a grand star studded event for the ages. Her close friends and members of her Confidante Penelope Cruz and Vanessa Williams are constantly by her side. The wine flows like a spring shower. There is music, dancing and toasts all in Salma's honor. Even other groups in the league send representatives. The Fab Four sent Zoe Saldana, Kimora Lee Simmons, and Kim Kardashian from the Fab Corp to give Salma their honors and respect. They gave Salma a gold bracelet specially made and diamond studded, with Drama Queen and the date of the match engraved on it. The Resistance sent Christina Milian, Jessica Simpson and Eva Mendes. They gave Salma a designer gown as a present. The current members of the booking committee were among the attendance, as well as Loni Anderson, Lynda Carter, and Pam Grier from the previous booking committee. Vida Guerra was there having a long conversation with the booking committee chairman, Christina Applegate. Only the ABA were not represented. Salma banned "those foul bitches" along with Alyssa Milano from attending.

As the party winds down, Salma, Penelope and Vanessa are sitting at a table, laughing and chatting away. "This is awesome Salma. Congratulations again." Vanessa Williams says.

"Can you imagine it" Penelope expulse "You're the former War Queen, a former Extreme Hardcore Champion and now Drama Queen. You're putting together quite a resume. The only thing you haven't won is the Cock fight championship."

Vanessa laughs then comments, "Shit! I saw that match years ago between you and Pam Anderson. You totally dominated that poor woman, then fucked her up the ass with a broom handle. I'm sure she wants no parts of you in the ring ever again." All three laugh remembering the classic beating that Salma put on Pam.

"This is only the beginning" Salma explains. "There is one more championship I want before it's over with, another run as the War Queen." Salma reflects, "The Drama Queen title is amazing, but there is nothing like the War Queen title. Those opportunities don't come often. I came close to getting it back against Britney once. I loss my rematch against her. I don't even want to discuss my last title shot against Christina Applegate. She beat the hell out of me. But I want one more run as the top dog."

"But you were the first champion. The league is so different now. How was it then?" Penelope asks.

"The league was brand new back then." Salma explains. There were no super groups like now. Only a few stars were under contract. Stone Rage did a good job picking big stars and a lot of up and coming celebrities to start the league. I remember that match against Lauryn Hill like it was yesterday................"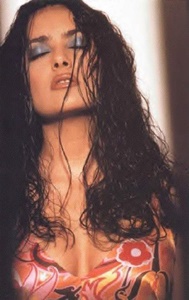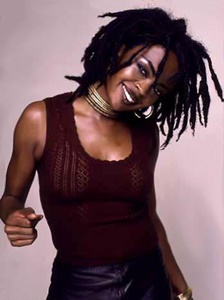 It's hard to believe, but it was June 1999. It was a highly anticipated match, and it lived up to every expectation. Lauryn was so hot back then. Her Miseducation of Lauryn Hill album had exploded on the scene. Lauryn was one of the hottest names in music. Even Michelle Obama and John McCain say they still listen to that album today. She was having a feud with Whitney Houston. Lauryn had just beat Whitney and Brandy to earn the title shot. I had early victories over Madonna and a very young Jennifer Lopez to get the match. Stone Rage billed it as two undefeated fighters for the belt.

I was pumped for the match. Lauryn had two emotional matches with Team Whitney, she was quite a killer in those days. She was young, eight years younger than me and strong. I came out aggressive trying to overwhelm her. But Lauryn played it cool. She fought a defensive fight. It allowed her to withstand my aggression and counter wrestle. I initiated the action and got in my shots, but by the end of the sequence, Lauryn had turned things around and was hurting me. It was a highly skilled contest and the crowd loved it. I was more mainstream, and they favored me slightly, but they respected the hell out of Lauryn. She conducted herself gracefully. They applauded her counters too.

The turning point of the match came when Lauryn turned the match in her favor. By pushing the action so much, I started to get a little tired. Lauryn must have sensed it and took advantage of it. Like I said, the girl was a killer. She had me trapped in the corner and was working me over vigorously. She concentrated on body blows. Lauryn hit me with so many punches to the ribs, and chops across my big breasts. I'm proud of these breasts I don't want anybody abusing them. Anyway Lauryn was taking my breath away.

Lauryn Irish whipped me out of the corner. I went running across the ring and slammed into the turnbuckles on the opposite side. Wham! I can still feel the sting when my back hit those leather pads. It took what little breath I still had away. My legs felt weak and I just slumped against the turnbuckle. I put my arms over the top rope to make sure I didn't fall. Lauryn came charging in the corner right behind me. She was looking to hit me with a shoulder block to my stomach again. I already couldn't breathe. But I really wanted that fucking title. I wanted it more than Lauryn did. I found a way to get my ass to moving, and slipped out of the corner at the last moment.

Lauryn hit chest first against the turnbuckle. It must have knocked the breath out of her. She was staggering backwards with a I fucked up look on her face, but she wasn't making a noise. Her mouth was wide open and her eyes were looked like she saw a ghost. I acted quickly. While she was staggering and fucked up, I hooked Lauryn's head under my arm and fell backwards for a reverse DDT. Back in the day, the wrestler Sting used to use that move. He called it the Scorpion Death Drop.

I splattered Lauryn on the mat! She was dazed and helpless just lying there. I thought it was time to claim my title. I jumped up and ran over and climbed the turnbuckles. I reached the top rope and immediately jumped off. I came down ass first on Lauryn's chest. That was my finishing move back then. I called it the Spanish Cannonball. I don't know why I quit using that move.

Lauryn was done. I know I knocked the breath out of her, and the fight. I could tell by the look in her eyes, she did not want to fight anymore. She didn't want the title anymore. She just wanted out of the ring. I stayed sitting on her chest, and the referee started counting. When the ref got to two, I pulled Lauryn off the mat to break the count. Lauryn wasn't a threat anymore. She was a victim. You know what happens to victims in the ring. Like I always say, put on a show in the ring. That's what get you the big matches and that what makes you money. It also frightens everybody you get in the ring with. I was about to be the new champion of the league, and I wanted to show that nobody else in the league was close to me.

I got off of Lauryn, and she was just lying there like she was looking for some sympathy. Good luck stupid. I ran into the ropes. Actually run is probably the wrong word. I more like pranced, and showed everybody I was in total control. Then I bounced off the ropes and came down across Lauryn's throat with a leg drop. The fans had started booing when I pulled Lauryn's shoulders off the mat. They were mad that I was beating and going to humiliate their noble fighter Lauryn. They totally turned against me. I tried to please them a little and I pulled off Lauryn's tee shirt. I gave them a look at Lauryn's tits. Her tits weren't half bad. I don't know why she was trying to cover them up. She wasn't totally naked. I left her cut off jeans on.

I told her "Nice tits Lauryn" Then I spread her legs and stomped on her pussy. Then I said, "But they are nothing like these." and I put these big tittles down on her face. I didn't even bother to take off my bra so I can get a good smother. Lauryn was so whipped that I didn't need to. She went out real easy. Then I stood up and put my foot on Lauryn's face and raised my arms in victory. The referee was happy to count poor Lauryn out before I did something really nasty to her. Everybody loves and respects Lauryn so much, but I think she's a real pussy. That's why she's retired from catfighting already.

A lot of fans were still booing because of my little extra activity with Lauryn. I remember some reporter writing 'Salma Hayek gives her elegant and classy opponent a humiliating defeat.' Salma Hayek wins. That is what's important. A few seconds later Stone Rage hands me that gold belt and nothing else mattered. Not the fans, not Lauryn not anybody. I was the best in the world. There were fireworks exploding then a banner unfurled saying, "SALMA HAYEK, OUR FIRST WAR QUEEN". It was perfect. I want that feeling again. I need that feeling again..........

Salma returns from her reflective story. "But now there is so many great wrestlers in the league, and so much politics, it'll be very hard to win that belt." Salma explains. "We're lucky we got Marina Sirtis on the booking committee for us, or I wouldn't have gotten the Drama Queen shot against Jennifer Love Hewitt."

"I don't give praise easy, and you're one hell of a catfighter, and deserves every thing you get." Vanessa compliments.

"Thank you V Dub" Salma responds. "That means a lot coming from you."

"You shouldn't worry about getting title shots either. Your matches always put on a hell of a show. Somebody is always going to get sexually humiliated, and some body's breast are going to get abused." Penelope comments then chuckles, "Problem is half the time it's you getting sexually abused. But you love it." Penelope says flicking her tongue suggestively ay Salma. The Confidante share a strange kinky laugh.

"So what's next?" Vanessa asks.

"I've got to defend this belt" Salma quickly answers. "Marina says that Jennifer Love Hewitt wants a rematch. Of course Alyssa Milano wants me back in the ring. Jenny McCathy, Demi Moore, Halle Berry, Jennifer Aniston, Charisma Carpenter and Shannen Doherty have all asked for title shots. I'm going to need you guys help. I can't do this alone. I need your support. I need help scouting. I need help training, and I'm going to need you guys to help eliminate some of these contenders. I'm always going to need you to watch my back also."

"Salma we've been best friends for too many years. You know you can count on me and V Dub." Penelope reassures.

"A toast" Vanessa announces. "To the new and soon to be greatest Drama Queen ever, Salma Hayek!"

CHEERS!!!!!!!



BACK TO THE CELEBRITIES
TO SALMA HAYEK


TO LAURYN HILL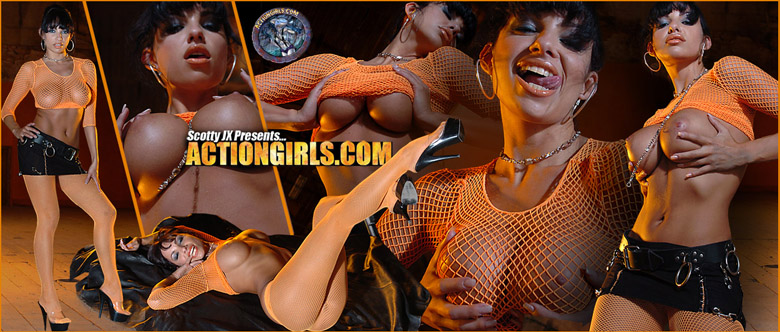 FOLLOW Valentina Blue TO PUBLIC DISGRACE