MISS ELIZABETH
Born: November 19, 1960 – May 1, 2003 Height: 5'6"
Elizabeth Ann Hulette best known as Miss Elizabeth, was an American professional wrestling manager and occasional professional wrestler. She gained international fame from the mid-1980s to the early 1990s in the World Wrestling Federation, and the mid-1990s in World Championship Wrestling in her role as the manager to wrestler "Macho Man" Randy Savage.

Elizabeth Hulette and then-husband Randy "the Macho Man" Savage entered the World Wrestling Federation together in 1985 and their careers took off immediately. Known as Miss Elizabeth, she quickly guided Savage to the Intercontinental Championship. After he lost the belt to Ricky Steamboat (in what many consider one of the greatest matches ever) at Wrestlemania III, Eventually they would set their sights on the the WWF World Heavyweight Championship.

In 1988, Savage won the WWF World Heavyweight Title, defeating Ted DiBiase in a tournament at Wrestlemania IV. When Savage suffered a beating at the hands of opponents in the Ring, Elizabeth ran to Hulk Hogan for help. As she became the manager for Hogan as well, she united him with Hogan as the Mega Powers. This alliance broke down in a dispute over Elizabeth.

After her divorce from Savage, Elizabeth retired from the sport but returned in 1995 and eventually became a member of the New World Order.

Fri May 2, 2003 7:27 AM ET - MARIETTA, Ga. - Elizabeth A. Hulette, a wrestling personality who was known to fans as "Miss Elizabeth," died Thursday. She was 42. Cobb County authorities planned an autopsy to determine the cause.

Emergency personnel responding to a 911 call found Hulette at the home of former pro wrestler Lawrence Pfohl, also known as "Lex Luger." Hulette had been living with Pfohl.

The subsequent autopsy showed that Hulette died of an accidental drug overdose mixing the medications with vodka. Luger was cleared of any wrongdoing in connection with her death.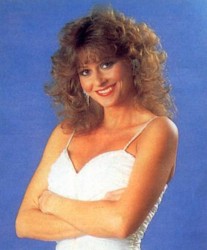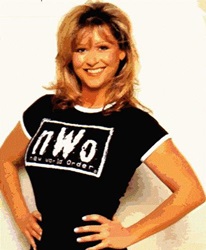 BACK TO THE CELEBRITIES