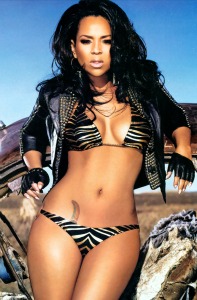 LISA RAYE
Born: September 23, 1966 Height: 5' 6" Measurements: 34B-23-35
Lisa Raye McCoy commonly known as Lisa Raye McCoy was born in Chicago, Illinois, the daughter of a businessman and professional model. Lisa Raye is of African-American, Irish, & Native-American descent. She is the half sister of rap artist Da Brat. McCoy attended Thornridge High School before attending Eastern Illinois University before pursuing an acting career.
Before acting, McCoy began her career as a model doing fashion shows in churches and high schools in her native home Chicago. She made her acting debut as the lead in
Reasons
, an independent film directed by Monty Ross. Her break through role was as Diamond in
The Players Club
, directed and written by Ice Cube. She and has film credits in
The Wood
,
Rhapsody
,
All About You
, and
Go for Broke
. From 2003 to 2007, McCoy starred as Neesee James in the UPN/CW sitcom
All of Us
, created and produced by Will Smith and
Jada Pinkett Smith
.
In 2005, she launched two fashion lines: Luxe & Romance, a lingerie line that was introduced during New York's Fashion Week, and Xraye, a jeans line for women. In addition to acting, McCoy has also appeared in several music videos including Tupac Shakur's "Toss It Up", Calvin Richardson's "True Love," Sisqó's "Incomplete", Lil Jon and Ice Cube's "Roll Call" Video clip, and Ludacris' "Number 1 Spot." McCoy also recorded the single "Would You?" with rapper Benzino. Also, Lisa Raye was in Ginuwine's video, "Last Chance" in May 2009. She was also in the videos "I Don't Wanna See" by Link, "Are You in the Mood" by Teddy, "Never Be The Same Again" by Ghostface Killah & Carl Thomas. More videos she has been include "Ooohhhwwweee" by Master P, "Download" by Lil' Kim, "Slip N' Slide by Danny Boy, & "Are You in the Mood" by Teddy & Dru Down. She also played in Jaheim's music video "Back Tight Wit You".
Lisa Raye's first marriage was to former New York Jets wide receiver Tony Martin, which ended in divorce. In April 2006, McCoy's second husband, Premier of the Turks and Caicos Islands, Michael Misick, was accused of raping an American woman, reportedly a friend of Lisa Raye's, after a party on the island of Providenciales. He has since been acquitted. He was also rumored to have had a relationship with current 106 & Park co-host Rocsi while married to Lisa Raye. In August 2008, Premier Misick released a statement announcing that he and McCoy were getting a divorce.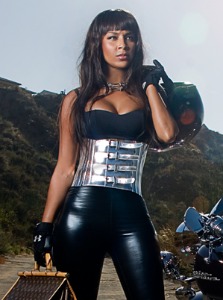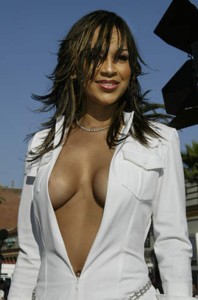 "To me, why wouldn't I think I'm the shit? If you don't, then don't hate on me 'cause I'm beautiful goddammit." -Lisa Raye



BACK TO THE CELEBRITIES