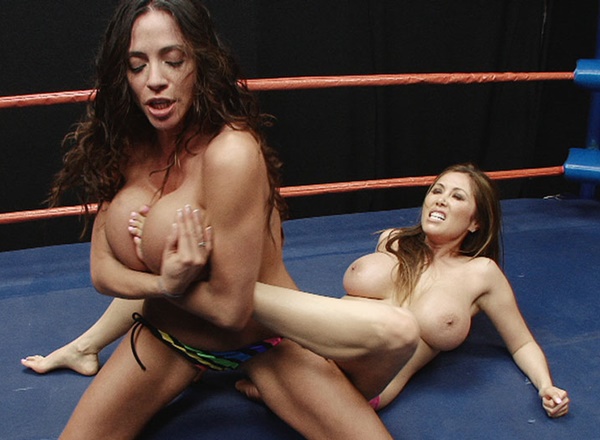 WHAT'S NEW


Yahoo Groups are all but defunct. This web site has seen a lot of things come and go and kept going on, so this will be no different! We have found a new service that does the same as Yahoo Groups and more. Please check StoneRageCatfights. I have moved all the poll and group discuission to Groups.io. There we have new polls going on for the next championships matches. Pick the winners. Guide the future of the storylines. Do what you like, make it your clubhouse. Post who you want to see and what you'd like. We're all one big family here. Let you voice be known. Current polls involve Coco, Pam Anderson, Sofia Vergara, Jessica Simpson, Katy Perry and Aria Giovanna.

I would definitely like to add some new young celebrities to the fold. However in this new media world things aren't like the old. Growing up I had 3 or 4 TV channels and everyone knew all the famous people. Now with cable TV and Netflix, Hulu, Instagram and other apps, there are soo many new celebrities. And if you don't subscribe to that app, you don't know them all. Now more than ever the new Group StoneRageCatfights as a tool to make the site better for everyone. Most of my ideas will be floated there. As I post a story, it is announced there. Polls are crucial. I use the traffic numbers to determine who gets to the polls, but after that, the polls determine most things from there. The celebrities that fight are determined by the polls. The winners and how the story goes is in line with the polls. Your vote really determines who you see and who wins. You have the influence, you have the power.

The Studio Specter project has started. The basic concept is that the studio's unite to to bend the league to their will. It seems particarly the ABA and the Fabs are now united behind the scenes in Hollywood. They are knocking down the 'old guy network' and doing their own things with their combined money and influence. The network must maintain status quo and take the battle to Stone Rage who is encouraging the movement.

THE FUTURE IS NOW! In the 10 plus years of this site, I have never remodled or revamped. So I am extremely excited about the new look. I'm looking for ways to best organize the stories so everyone can follow the storylines better. Also I am making pictures bigger and changing the grainier pics. The celebrity pages are getting updated and facelifts too. Any suggestions are extremely welcome.

Lastle if you don't see what you like, you're welcome to start it. I am always happy to see new ideas and give someone a voice. Francesca Le is probally the latest into the Hall of Fame. Shannon Tweed and Betty Page are always on the tip of my mind to enter.






LATEST STORIES