RAQUEL WELCH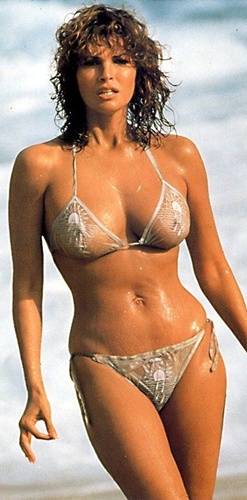 Full Name -Raquel Tejada
Birthdate -September 5, 1940
Birthplace -Chicago, Ill., USA
Relatives -Ex-husbands: James Welch, Patrick Curtis, Andre Weinfeld; Present husband:: Richard Palmer; kids: Damon, Tahnee (both with Welch)
Marital Status -Married
Astrological Sign - Sun in Virgo, Moon in Scorpio
Education -High School
Honors -Voted #3 on Playboys All-Time Sexiest Celebrities List. Voted #8 on Shape Magazine's Sexiest Stars list. 1974 Golden Globe award. Star on Hollywood Walk of Fame.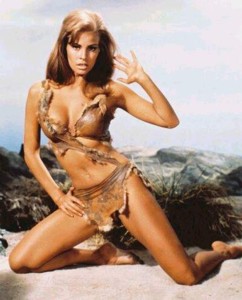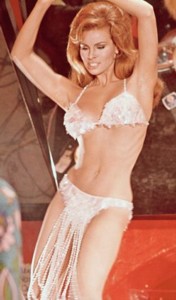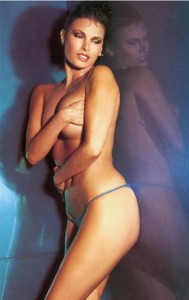 More a sex goddess than an actress, the statuesque Raquel Welch was one of the most popular celebrities of the 1960s and 1970s. While she appeared in dozens of films, they earned little notice, her success depending almost exclusively on her stature as a buxom pin-up. At the age of 18 she married high-school sweetheart James Welch; the couple had two children before divorcing in 1961. Welch relocated to Hollywood in 1963. After appearing in Life magazine in a revealing bikini, she began working on the ABC series Hollywood Palace, and in 1964 made her feature debut with an unbilled appearance in the Elvis Presley vehicle Roustabout.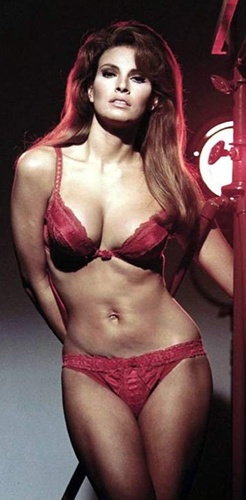 In 1965 she scored her first lead role in the pop musical A Swingin' Summer, resulting in a contract with 20th Century-Fox, which cast her in the sci-fi hit Fantastic Voyage before loaning her to the British horror studio Hammer. There she starred in a 1967 remake of One Million Years B.C.; clad in little more than strategically-placed strips of fur, Welch's publicity stills appeared everywhere, and she became a major sex symbol -- still, few went to actually see the movie itself.

After appearing as Lust incarnate in Stanley Donen's seven-deadly-sins comedy Bedazzled, Welch finally returned to the U.S. Fox used her judiciously in pictures like the 1968 James Stewart western Bandolero! and the Frank Sinatra mystery Lady in Cement. Following in 1969 was 100 Rifles, a controversial western which paired Welch with Jim Brown, and a year later she earned her first real starring role in the disastrous Myra Breckenridge. The film was a commercial and critical flop, and may best be remembered for the off-screen feud between her and the sex bombshell of the 1930s, Mae West.

Her situation was unusual; she was certainly a star and a household name, yet few people ever went to see her movies -- neither 1971's Hannie Caulder nor the following year's Fuzz did anything to alter the dilemma, and when the 1973 roller-derby melodrama Kansas City Bomber also tanked at the box office, Welch divorced Patrick Curtis and returned to Europe to appear in Bluebeard. While both 1973's The Three Musketeers and its sequel The Four Musketeers were well received, she earned little credit for their success, and when the 1976 black comedy Mother, Jugs and Speed failed, Hollywood largely washed their hands of her.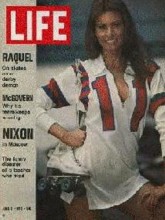 Welch spent the entirety of the 1980s away from theaters, focusing primarily on television productions. In 1994 Welch returned to cinemas in the comedy The Naked Gun 33 1/3: The Final Insult. In 1997, she took over for Julie Andrews in the troubled Broadway musical Victor/Victoria, which closed less than a month after Welch's debut performance.

Welch's unique persona on film made her into an icon of the 1960s and 1970s. She carved out a place in movie history portraying strong female characters and breaking the mold of the submissive sex symbol. In 1995, Welch was chosen by Empire magazine as one of the "100 Sexiest Stars in Film History". Playboy ranked Welch No. 3 on their "100 Sexiest Stars of the Twentieth Century" list; coming in 3rd after Marilyn Monroe and Jayne Mansfield. . In 2011, Men's Health ranked her No. 2 in its "Hottest Women of All Time" list.

As far as catfight films go, we were treated to many. In One Million Years BC, she matched up against fellow catfighting legend, Martine Beswick. Definitely one of the most memorable cinema catfights ever. Her second feature came soon after in the Roller Derby Tale, Kansas City Bombers. Raquel competed on the track, then in a catfight by a train track, and finaly in a match race against her arch rival. Following her sex kitten image was a brief fight against Faye Dunaway in The Three Musketeers. Her catfight roles followed her late in her career to television too. On The Adventures of Lois & Clark, she matched against Teri Hatcher in a little spat, and appeared on Seinfeld whipping Julia Louis Dryfuss, (Although the fight wasn't shown) In 1996 She squared off in a pool battle against Lauren Hutton in the CBS TV series Central Park West. Thank you Raquel for an everlasting beauty.

Thanks Raquel for pulling catfights out of the B movies and into the main stream film world.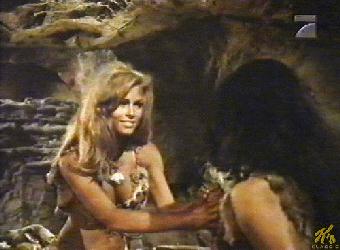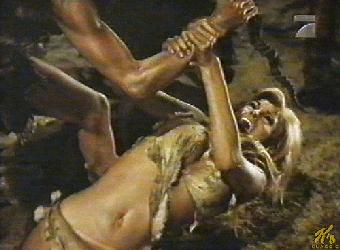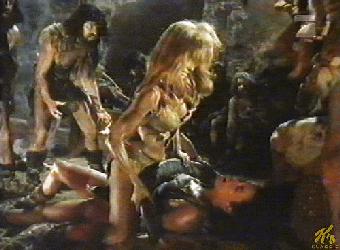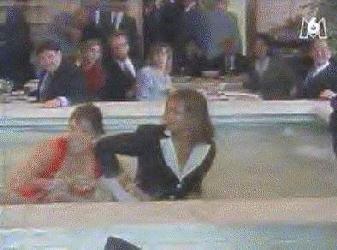 Raquel's Flicks with Catfights!






Check out These Raquel Welch Catfight Story
Hollywood, Martine Beswick, Tanya Danielle, Raquel Welch, Pam Grier, Barocca, Tia Carrere, Jenny McCarthy Hall Of Fame Series

Raquel Welch vs Dian Parkinson HALL OF FAME SERIES Story by Tom


For more on Raquel checkout these sites
Raquel Welch @ Trivia Tribute
Raquel Welch contact inf. Wapko.com offers quotes, filmography, fan mail.





RAQUEL WELCH THE ULTIMATE SEX KITTEN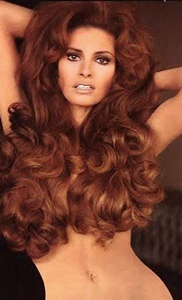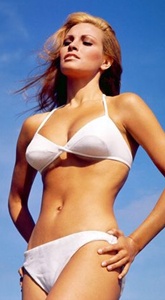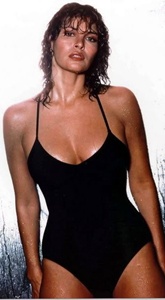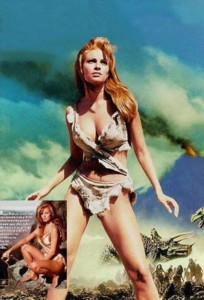 BACK TO THE HALL OF FAME