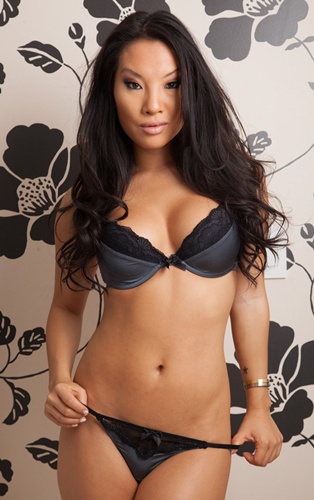 ASA AKIRA
Born: January 3, 1986 Height: 5'2"
Asa Akira is an American pornographic actress and adult film director. In 2013, she became the second Asian person to win the AVN Female Performer of the Year Award. Asa is her real first name, which means "morning" in Japanese, and the last name in her stage name was taken from the anime film Akira.
Akira was born in Manhattan, New York, the only child of Japanese parents, both immigrants. She lived in SoHo and moved to Tokyo at age 9 when her father, a portrait photographer, relocated there for work. She returned to the United States at age 13 and moved to Downtown Brooklyn and later Clinton Hill. In a 2014 interview, Akira described her childhood as being "perfectly normal." Her family spoke Japanese at home and were "health nuts" who avoided junk food. As a teenager, Akira worked at the children's bookstore Books of Wonder as a cashier. Akira was able to secure a scholarship to attend United Nations International School in Manhattan because her grandfather was a Japanese diplomat for 45 years. She wasn't invited to return in her sophomore year due to her poor grades.
Akira began working as a dominatrix when she was 19 years old. She later worked as a stripper at the Hustler Club in New York. In 2006–2007 she was a regular on the Bubba the Love Sponge radio show and was known as the "Show Whore". She met pornographic actress Gina Lynn on the show and she offered her porn work. She then signed a contract with Vouyer Media before becoming a freelancer six months later. Akira received several award nominations for her role in David Aaron Clark's 2009 film,
Pure
, in which she plays a telephonist at a fetish dungeon who has an affair with the head-mistress' husband. Akira co-hosted the 30th Annual AVN Awards. She won the AVN Female Performer of the Year Award that night. She was also the most awarded person during that ceremony. In 2013, she made her directorial debut with Elegant Angel's
Gangbanged 6
.
Akira states that she is sexually attracted to both men and "girls that look like boys". She dislikes being called bisexual, claiming to lean towards heterosexuality but to still be uncertain. She was once engaged to pornographic actor Rocco Reed. In December 2012, she married pornographic actor and director Toni Ribas. She states that aside from their on-screen work, their relationship is monogamous. Akira identifies as a feminist.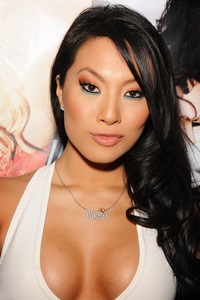 BACK TO THE CELEBRITIES