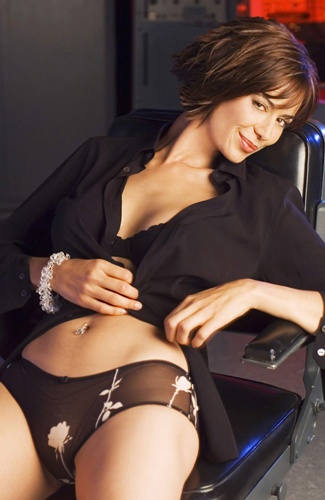 CATHERINE BELL
Born: August 14, 1968 Height: 5' 10"
Catherine Lisa Bell is an Iranian-American actress known for her role of Lt. Colonel Sarah MacKenzie of the television show JAG from 1997 to 2005. Bell was born in London, England. Her mother is Iranian and her father English. Her parents divorced and she and her mother moved to Los Angeles, California when she was three years old. She became a naturalised citizen of the United States at the age of twelve. A self-described "geek", Bell thrived in math and biology classes in school, and in junior high school once programmed a computer video game.
She acted in various television advertisements as a child. She attended UCLA to become either a biomedical engineer or a physician but dropped out to become a full-time model. One of Bell's first modeling jobs was an extended assignment in Japan. When she returned to California, she studied acting at the Beverly Hills Playhouse. Her first television acting role was one line on the sitcom
Sugar and Spice
(1990). Her first appearance in a film was as a body double for Isabella Rossellini in
Death Becomes Her
(1992). One of her first TV roles was on the HBO sitcom
Dream On
in 1994. Bell was featured in a hot nude scene opposite star Brian Benben.
From 1997 to 2005, Bell starred as U.S. Marine Corps Major Sarah MacKenzie on the hit television series
JAG
as a practicing attorney in the U.S. Navy's Judge Advocate General's Corps. In 2003, she had a supporting role as a television news anchor, Susan Ortega, in the comedy
Bruce Almighty
, starring Jim Carrey. She reprised the role with a cameo in the 2007 sequel
Evan Almighty
, starring Steve Carell. Bell appeared in the Sci Fi Channel miniseries
The Triangle
, (2005). She was nominated in Saturn Award of Academy of Science Fiction, Fantasy & Horror Films for Best Supporting Actress on Television for The Triangle. In 2007, Bell starred in Lifetime's ensemble drama series
Army Wives
as Denise Sherwood.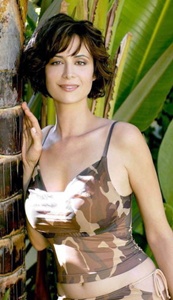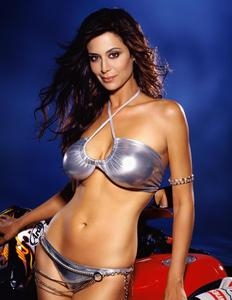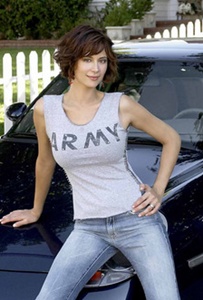 Stone Rage Battle Zone Matches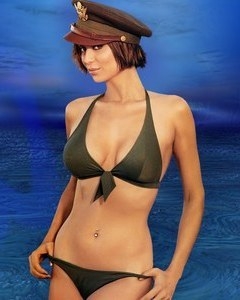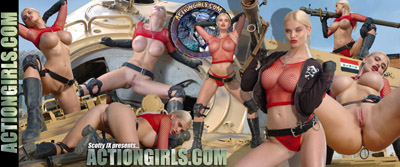 BACK TO THE CELEBRITIES