ThE RoCk tHe BoAt CrUiSe! 2
BERMUDA TRIANGLE MATCH
DEMI MOORE vs CATHERINE BELL vs CHARLIZE THERON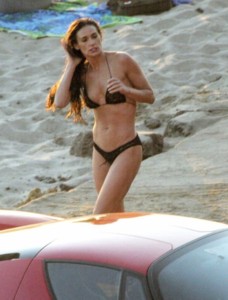 VS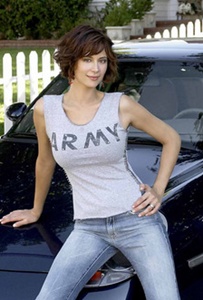 VS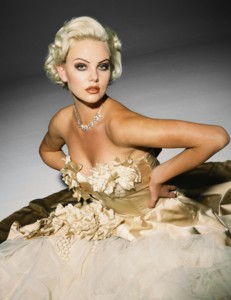 NOTE - This match follows events of Jessica Alba vs Jessica Biel 2 BATTLELINES 2



Stone Rage's Battle Zone office is just like ESPN, you never know who you'll run into roaming the halls. Especially with everyone trying to make arrangements to leave for the ThE RoCk tHe BoAt CrUiSe! 2 it is particularly hectic. Double the celebrities have been through the halls to handle business and running into each other. It makes for a situation that you never know what could happen.

On this afternoon, as chance would have it, Demi Moore was walking out of booking committee member, Angela Bassett's office. She was there lobbying for a shot at Salma Hayek's Drama Queen title. Demi thought she had a chance because she beat up Salma's friend Vanessa Williams at the THE GOLD EXPERIENCE II After Party. However Angela denied the request because Demi loss her last match against Cameron Diaz. Demi is in a sour mood as she leaves Angela's office.

At the same moment Tia Carrere is walking out of booking committee Marina Sirtis' office. She was handling the last minute negotiations for her match with Cameron Diaz and Roselyn Sanchez' match with Chaiki Kuriyama on the cruise. Her mind is preoccupied with her match and getting revenge on the Resistance. Then there is just the normal list of one thousand things to do before leaving on a cruise. Tia opens the door and steps into the hall.

A moment earlier Demi had stepped out of Angela office and was in the same hall. The foul mood Demi looks up and sees Tia. "Why Tia, how have you been? Are your lips still sore from sucking Christina Applegate's dildo?" Demi sarcastically says with a chuckle.

"Ha ha very funny you double dealing bitch" Tia spits with contempt. "We had a deal. You ABA bitches were supposed to help us if we got out numbered or in trouble with the Resistance. Instead you just watched and laughed while they beat out brains out. Then you gave them sex toys to do horrible things to us. I can't wait till the cruise. My Roselyn is going to beat the tar out of Chiaki. If you thought there was a feud between the Fab Four and the ABA before, just wait. You ain't seen nothing yet."

"Whatever" Demi dismisses. "We're betting that the Resistance will put an end to the Fab Four and Fab Corp and run you out of the league. From the looks of things we're right."

"We've been down before, and we've always come back stronger than before. Remember Vegas?", Tia rebuttals. "Then we're coming after you, and we won't stop until we put the ABA out of existence."

About that time, Ebony Ayes of the booking committee comes strolling down the hall. She has her cell phone to her ear and talking. "I'm glad you decided to join us Charlize. Stone Rage's league is the best celebrity catfight league in the world. Just Fed Ex that contract back, and everything will be official." Ebony finishes as she walks between Demi and Tia. "We'll talk soon." Ebony says as she ends the phone call.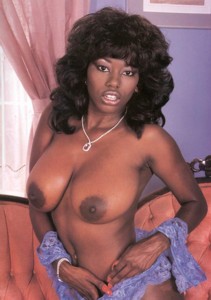 Demi and Tia end their little debate abruptly after hearing the name Charlize. Both of their mouths drop open and their eyes bulge as they look at each other. Tia is first to find her voice. "Uuhhh Ebony, that wasn't Charlize as in Charlize Theron was it?"

"Yes it is. I just signed Charlize Theron to the league." Ebony proudly answers. "Several other organizations were recruiting her but she chose us. This is a huge addition."

"You're signing Charlize Theron to the league?" Demi asks in dismay. "I don't think that's a good idea."

"I agree with Demi, it's a horrible idea." Tia adds.

Extremely intrigued and amused at Demi and Tia's apprehension, and fear that Charlize is entering the league, Ebony asks "Really? Why is that?"

"We've been in other leagues with her, you don't know her like we do. She can be ruthless, relentless and outright dangerous. She will try to injure people, not just win matches." Demi explains.

"Yes she has this twisted sense of justice and justifies going to any length to achieve her goal. If you have Charlize around, you're going to have a lot of upset and injured women here." Tia explains.

"Oooohhh sounds exciting. Sounds like I made the perfect decision." Ebony comments. "I can't wait to get Charlize in the ring. Since you to feel so strongly and passionate about the matter, I'm thinking about starting a new tradition, a Bermuda Triangle Match. What about Demi Moore vs Tia Carrere vs Charlize Theron for the first match?" Ebony looks in Demi and Tia's eyes for reaction. Then Ebony adds when hearing only silence. "Demi, if you want to get back into title contention, take this match, and you'll have my support."

Demi considers for a moment but knows that she has no other option. She does not have influence over the new booking committee like the original committee. She has no options but to do what she is told. "Okay I'll take the match." Demi says sounding less than enthused.

"What about you Tia?" Ebony asks.

"I already have a match at ThE RoCk tHe BoAt CrUiSe! 2 against Cameron Diaz. I'm sorry I'll have to pass." Tia answers with a legitimate excuse.

"What about another member of your organization?" Ebony continues.

"Sorry, they're not in condition to compete right now, because you friend and booking committee chairman, Christina Applegate jumped us at the last Pay Per View and raped and butt fucked us onto the injured list remember?" Tia says seething with attitude. "I'm sure you'll find someone to fill your third spot. Good day ladies." Tia finishes and walks away.

With two thirds of the match completed the wheels of the league start spinning. Charlize was anxious to get in the ring. Demi wanted the match to happen soon, so she can get a title shot quickly. Ebony was willing to promote the match with just Charlize and Demi, but Demi was really not trying to get in the ring alone with Charlize. Suddenly a ray of light broke through. One of the members of Demi's syndicate, Stacey Dash gives Demi a call. She explains that there is a rumor that one of Charlize's arch enemies, Catherine Bell, is trying to get into the match. Demi was excited and cautious at the same time. Catherine has bad history with the ABA. She agreed to meet with Catherine to strike a deal.

Demi meets Catherine in secret. Demi found Catherine very compliant and eager to do whatever necessary to get in this match. Catherine explained how her feud with Charlize started a decade ago in the FCBA league, and cards promoted by Kim and Ginny. She explained how the two heaped physical and sexual abuse on each other for years. In the end, Charlize had more victories than Catherine. Charlize has not fought much since those days, and Catherine is dying for some revenge.

Also Catherine addressed her past problems with Jenny McCarthy and the ABA. She explained that when she saw the altercation between Jenny and Jeri Ryan, she intervened to draw attention to herself to recieve a contract for Stone Rage's league. It worked, she got a contract, but she has not impressed the booking committee enough to use her on a major card. Catherine seemed desperate to get into the ring. She is drooling at the mouth to get in the ring with Charlize.

The master manipulator, Demi, knew how to play this to her advantage. Demi was a total hard ass. By the time she continued brow beating Catherine, and stripping her of her dignity and humbling her, Catherine was practically pleading for the opportunity. Demi continues stating that she is not convinced. She kept asking what was in it for her to help Catherine. Poor Catherine started growing more and more desperate as the conversation continued. Demi got even nastier, belittling and insulting the proud warrior. Catherine had no choice but to sit there with her head bowed in shame and continue humbly begging for the one opportunity that could revitalize her catfighting career.

Finally after she had broken Catherine down as far as she could go, Demi spoke. "Okay, I don't know why I'm doing this, but I'll take a chance on you. Here is the deal. You get Charlize. You can do anything you want to her, but in the end, I win, and I get my title shot. We're going to put on a good show. Nobody will know that we have this agreement. We'll make sure you put on a good showing to impress the booking committee. We'll mix it up, nobody will know. But in the end I don't care if you put Charlize down, or you lay down, I get the win." Demi goes on to explain, "It is a win-win scenario for both of us. You get to prove yourself, and go on to a series of grudge matches with Charlize. Also I will remove your name from the ABA hit list. I get my title match. If you screw me..." Demi threatens through gritted teeth. "Me and my Stimulus Package syndicate will swarm on you before you can leave the ring. All of us, Vivica Fox, Stacey Dash, Meagan Good, Alicia Silverstone and Gabrielle Union will beat your ass, and fuck you every way imaginable in the middle of the ring in front of everybody. Got it ass wipe?"

The humbled Catherine eagerly agrees to Demi's terms and conditions and wiped away a tear in her eye. Then she packed her bags for ThE RoCk tHe BoAt CrUiSe! 2

After leaving the secret meeting Demi places a phone call. "Hey Gabby (Gabrielle Union)..... Pack your bags for ThE RoCk tHe BoAt CrUiSe! 2 You're the only person left in Stimulus Package that hasn't done a hit and become a Made Woman. You're going to make that hit at ThE RoCk tHe BoAt CrUiSe! 2 I just made a deal with Catherine Bell. After the match is over, you make your hit and eliminate her. I mean take her out really good. I don't want her talking. Stone Rage would either fire me or suspend me indefinitely if her found out about this deal. Beat Catherine so bad that she will be afraid to talk to anybody."

ThE RoCk tHe BoAt CrUiSe! 2 is a six day cruise, highlighted with a concert and celebrity catfight four nights of the extravaganza. The huge three way match is on the third day of the cruise. It became a big draw once Ebony Ayes announced and promoted this dubbed, Bermuda Triangle Match. Demi Moore vs Catherine Bell vs the debuting Charlize Theron became hot news on an already super charged event.

When the three starlets hit the decks of their respective cruise ships, the golden haired Charlize out showed her two brunette counterparts. Paparazzi and fans followed and swarmed around the golden goddess at every opportunity. The enchanting beauty was the center of attention, and her brunette rivals were reduced to supporting roles in this drama. Demi especially resented being put in this position. Ebony booked this match to give Demi the opportunity to tarnish and dent the golden girl's image in the league before it started, not spark Charlize's career. Catherine remained humble, only vowing to repay Charlize for multiple indignities the blonde has perpetrated on her over the years. Still the stage was set for this match. Everyone's roles are defined and a powder keg situation is expected in the squared circle.

Once again the four lavish luxury liners port for a day of beaches, shopping, partying and fun. At nightfall, all the cruise goers and locals file into the largest soccer stadium on the isle. That is where the mega fun begins. Sexy vixen, Keri Hilson kicks off the festivities with a high energy stage performance of her many hits in her very brief career. After everybody was dancing and doing the Pretty Girl Rock, the nights gets bigger. Mya graces the stage. Mya has been a headline performer for about 15 years now, and knows how to light up a stage. She represented Gen Prime well, and made the others in the group proud. Finally the headline performer for the night, Lady Gaga makes her appearance. Gaga is an exotic and masterful performer. She proves worthy of the legacy that Madonna has blazed ahead of her.

Finally time for the momentous occasion has arrived; it is time for the Bermuda Triangle Match. A path is cleared on the stage through the lights and props, to allow the competitors to walk through, down a ramp to the ring. First, Catherine is announced. Catherine is illuminated in a dark stadium by a single spot light. Catherine pauses as energetic music accompanies her introduction. She smiles and waves at the crowd before making her way down the ramp to the ring. Catherine enters the ring and bounces around and loosens up.

Next lights start flashing and Charlize Theron is announced. Charlize floats onto the stage with her head held high and her shoulders back. Charlize pauses at the top of the ramp with her hands on her hips and soaks up the moment for a little while, then proceeds to the ring.

Lastly, Demi Moore's name is announced and the fans cheer her arrival. Demi steps on the stage and waves to acknowledge the audience. Demi wastes little time as she trots to the ring. Demi is unusually happy tonight. She thinks that she has assured her biggest win in the league to date, and a title shot for the Drama Queen title against Salma Hayek. All she has to do in complete this simple task, of winning this fixed match.

The bell rings and everyone cautiously moves out of their corner. Each woman looks from left to right at the competitor on each hand. Seeing everyone's hesitation, Charlize springs first. She leaps at Catherine as quick as a viper. Charlize smashes Catherine square in the face with three or four forearm shots. Then Charlize uses a handful of hair to toss Catherine over the top ropes, sending her crashing outside the ring, and temporarily removing her from the battle. Demi comes charging at Charlize as soon disposed of Catherine. She hoped to catch Charlize unaware. It did not work. Charlize was ready and scooped Demi up in her arms as the brunette approached. Charlize hoists Demi above her head and is about to body slam her. At that instant, Demi starts squirming and kicking around. Demi is able to wiggle out of Charlize's grasps and lands on the mat behind Charlize. Demi does a quick drop kick to Charlize's back and launches her forward, sending Charlize tumbling through the ropes and out of the ring.

Catherine sees Charlize flying pass her, falling out of the ring as Catherine is starting climbing back in the ring. Catherine continues getting back in the ring and faces off against Demi. They lock up and a moment later, Demi has Catherine corralled in a side head lock. Catherine struggles in Demi's clutch trying to escape from Demi's strong arms. Meanwhile, Charlize is getting back to her feet and climbing back into the ring. Demi spies Charilize returning. She slackens her grip, allowing Catherine to push her off. Catherine shoves Demi away sending her into the ropes. Demi goes into the ropes, conveniently where Charlize is entering, and slams into the Charlize, knocking her back off the ring apron, for another hard fall. Demi rebounds off the ropes, to where Catherine is waiting. This time Catherine catches Demi in a head lock, and takes Demi over to the mat. Catherine has Demi trapped in a headlock, lying across her body. Charlize is back on the ringside floor.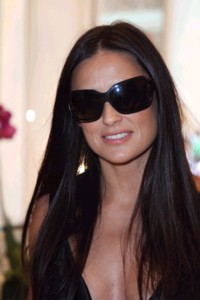 "Good show Kitty" Demi says even as she struggles in Catherine's grasp. "Keep Charlize out of the game. We don't want her impressing anybody." Demi pushes up to her feet and looks for an escape from Catherine's head lock. Catherine relinquishes her hold to quickly grab Demi's arm. Catherine uses the arm to flip Demi to the canvas, and sending her sliding across the mat. Meanwhile Charlize is climbing back on the ring apron. Demi continues her slide and slides out of the ring by Charlize. Once out of the ring. Demi grabs both of Charlize's ankles and snatches her feet out from under her. Charlize is snatched off the ring apron unexpectedly. Off balance, Charlize falls out of control, and slams her chin on the ring apron. Charlize's head snaps back violently and she slumps lifelessly to the ground.

Demi immediately hops back in the ring with Charlize once again removed from the battle. Catherine is again waiting, and captures Demi in a front face lock as she climbs through the ropes. Catherine rides the veteran vixen down to the mat in the hold. Demi slips out of the hold, grabbing Catherine's arm, and slips behind Catherine, twisting her arm in a hammerlock. Catherine rises to her feet forcing Demi to stand too. Catherine quickly reverses the hammerlock. She slips out of Demi's grasp and slides behind Demi and locks Demi in a hammer lock. "Ungh good chain wrestling" Demi grunts. "Sell it Kitty." Catherine tries to hide a grimace at hearing the name 'Kitty'. The great Cat finds it terribly insulting.

Next is another exhibition is chain wrestling. Catherine turns her hammer lock into a side headlock, and flips Demi to the mat. Demi's legs come up and wraps around Catherine's head in a head scissors. Catherine kicks hard and escapes from Demi's thighs. The two quickly rise to their feet. Catherine holds up her hands, holding Demi off then points to a groggy Charlize crawling slowly back on the ring apron. Demi and Catherine smile together and charge at Charlize. They both do a baseball slide kick at the girl trying to roll under the bottom rope. Both Catherine and Demi slide safely into Charlize feet first and launch the blonde off the ring apron. Charlize goes flying five feet and crashes to the ringside ground yet again.

With Charlize gone again, Demi and Catherine square off like they just eliminating an annoying fly and lock up collar and elbow. Demi is thrilled how things are progressing. She and Catherine are putting on a good competitive match. No one would question their predetermined outcome. Meanwhile Charlize is looking incompetent and irrelevant. Demi's primary goal is to earn a title shot. Her secondary goal is to knock Charlize down to the bottom of the ranks, so she would not have to deal with this dangerous competitor for quite some time.

Once again they lock up, and again Catherine wins the lock up and captures Demi in an armbar. Demi is still a great fighter. She immediately reverses the arm lock, and turns the hurting back on Catherine, and makes her drop to one knee. Demi cranks up the pressure on Catherine's arm, making her squirm. "Come on Kitty, keep up. We've got a show to put on." Demi says as she jerks Catherine to her feet by the twisted limb.

Demi whips Catherine into the ropes. Hearing Kitty stokes Catherine's fire again. She reverses the whip and sends Demi into the ropes instead. When Demi rebounds, Catherine blasts her with a clothesline. Demi goes down hard. Demi sits up with an expression that yelled, "Damned that hurt! Where the hell did that come from." Catherine pushes Demi back flat on her back, and drops on Demi's chest for the pinfall. Demi easily kicks Catherine off top of her at the one count.

Both women scramble to their feet, but Catherine is faster. She grabs Demi before she is fully erect, and grabs Demi around the head and neck. Catherine spins and drops to the mat, taking Demi with her in a swinging neck breaker. Catherine floats on top of Demi again, and hooks a leg. The referee counts one before Demi kicks out again.

Catherine and Demi both sit up. Demi needs a moment to recover. Catherine rises to one knee and goes behind Demi and grabs both of her wrists. Catherine wrests Demi's arms behind her back, and plants a knee in Demi's back for a modified surfboard hold. Demi growls "Let up" softly as she struggles in the hold. Unnoticed by anyone, Catherine slackens her pleasure. Demi is relieved to know that Catherine is still cooperating. She was beginning to wonder if Catherine was going to double cross her.

Demi feints being in intense pain, as she catches her breath. Then she pretends to have a power struggle with Catherine to get to her feet. Demi turns and faces Catherine. One of Demi's hands grabs Catherine by the head. Demi pulls Catherine's chin against her head then drops down to one knee, bringing Catherine down with her. Catherine's chin butts into Demi head as it makes an abrupt stop to send a non pretend painful jolt through Catherine's body. Catherine reels back a step or two, but Demi grabs her before she gets far. Demi locks Catherine in position, and suplexes Catherine over to the canvas. After her painful fall Catherine gets up pretty quickly. She is just in time for Demi to scoop her up off her feet and gives Catherine a non-imaginary body slam. Demi follows with a real Hulk Hogan leg drop across Catherine's throat. Demi tries a quick pin attempt on Catherine, but she kicks out in little time.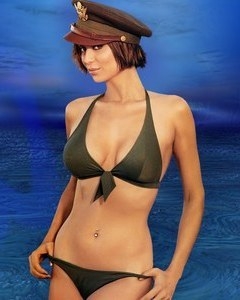 Demi gets up and pulls Catherine up to her knees. Then Demi slams a few firearms across Catherine's back. Demi follows with a kick to Catherine's face. Demi is all smiles, she runs back and bounds against the ropes for more momentum for her nest assault. As Demi bounces against the ropes, she is stopped by a by handful of hair and held in place. The long forgotten Charlize has re-entered the fray. Charlize bashes Demi with a fist into the chops. Demi goes down. Charlize climbs through the ropes. Catherine approaches but gets caught wih a shot to her lips too. Catherine's legs turn to jelly. She makes a few awkward steps and stumbles to the canvas as well.

The fans heartily cheer for Charlize's return to this battle. Charlize is standing tall, looking down at both Catherine and Demi shouting "Get up! Get Up!" Demi is the first to harken the call and gets to her feet. Charlize attacks with a swift jab to Demi's face that snaps her head back. Charlize fists are lightening fast as she strikes Demi with three more jabs, before leveling the dazed beauty with a clothesline.

Charlize is pretty proud of herself as she goes to the other side of the ring where Catherine has made it to her feet. Charlize strikes quick with a kick to Catherine's belly. With Catherine doubled over, Charlize wraps her arms around Catherine's waist and hoists the big woman off her feet. Charlize twist and turns Catherine while she is in the air to side suplex her to the mat. However Catherine starts twisting and manipulating on her own. Catherine escapes Charlize's control and suplex attempt and seizes a grip on Charlizes head and ends up bulldogging Charlize's face into the mat as she comes to the canvas.

Charlize's goreous face is splattered onto the mat hard. She is knocked addle. Catherine is about to smile, but the instant Catherine sits up, two feet careen into her face. Demi nails Catherine with a low dropkick, nearly knocking her head off. Catherine falls back to the mat. Demi dives across Catherine's chest and hooks a leg. Catherine kicks out at two. Demi growls in displeasure, then simply dives across Charlize's chest for another pin attempt. Charlize kicks out at two also. Demi jumps back on Catherine's chest for third pin attempt, and growls, "Stay down" under her breath, but Catherine kicks out at two again.

Demi sits up with her sky rocketing frustration evident. She gets to her feet at the same time as Charlize. The sexy beasts look at each other for a brief instant before Charlize explodes with a forearm smash to Demi's face. Charlize nails Demi with three rapid fire shots until Demi's knees buckled. Now Charlize hooks Demi in to position for a suplex. She hoists Demi upside down, but Demi uses that momentum as she did earlier to counter. Demi flips over Charlize's head and lands behind the blonde. Demi immediately bends Charlize's head back by her golden hair. Demi tucks Charlize's head under her arm and falls backwards, driving the back of Charlize's head into the mat with a reverse DDT. The duo land with a big boom, making the canvas quake all over. Demi lies across Charlize's chest. The blonde has a vacant look in her eyes, Demi knows that she will not be able to kick out this time.

As the official is making the three count, Catherine dives on top of Demi's back. Catherine rolls through over Demi, seizing her and pulling her off top of Charlize. The next thing Demi knows she is caught in an inside cradle with her shoulders on the mat and Catherine's arms encircling her neck and one of Demi's legs. Catherine's lassoing arms are too tight to break. The referee quickly switches positions and completes the three count on Demi.

The fans explode with cheers. Luckily the soccer stadium had no roof, or else it would have been blown away. Catherine rolls off Demi and the referee briefly raises her hand in victory. Immediately afterward, Catherine rolls out of the ring to the safety of ringside. Demi sits up and immediately turns fire engine red, absolutely livid. Demi starts banging her fist on the mat throwing a temper tantrum.

Demi immediately motions to the locker room, and seconds later Gabrielle Union leads Stimulus Package Vivica Fox, and Meagan Good to the ring. (Stacey Dash and Alicia Silverstone were unable to make the trip for business reasons.) Catherine knows that she is in trouble. That is why she rolled out of the ring in the first place. Catherine backs up to the railing separating the fans from ringside. Interesting enough Catherine is right by Tia Carrere. The Stimulus Package enters the ring to get Demi's orders. Tia climbs over the railing out of the audience to the ringside area. Immediately her Fab Corp charges, Roselyn Sanchez and Zoe Saldana follow and join Tia. Roselyn and Zoe grab Catherine's top and starts pulling it in opposite directions. The top's seams and threads give way and are ripped away. Fan start cheering again as Zoe and Roselyn reveal a Fab Corp uniform under Catherine's outfit with logos and everything to prove that Catherine Bell is the newest full fledge member of the Fab Corp.

If it is possible for Demi to get redder and more furious, she does. Demi now realizes that she has been played for a fool the entire time. Tia and her special ops team swore revenge on the Resistance and the ABA for The Massacre. The first strike was when Tia's group victory and savage beatdown over Lucy Liu's Lui-Tang Clan. But their vengeance is going much deeper than expected. They just double crossed Demi as pay back for the ABA vowing to help the Fab Four against the Resistance, but the ABA only stood and watched the Resistance beat down the Fab girls. Tia already paid Lucy in full for providing the Resistance with sex toys to humiliate the Fab girls. Now she delivers penance for the double cross.

Demi is trembling in fury then gives the order. "Gabby! Make your hit! Take Charlize Theron out!"

Demi knows she has been out witted, and knows that Tia is ready and prepared for Stimulus Package. Besides, under no circumstances was she going to start a large scale war with the Fab Four, or was she going to suffer another embarrassing ABA beatdown at the Fab Four's hands. However she was not about to leave the night without something positive. That something is a Theron beatdown and a new Made Woman in her syndicate.

Charilize was still on the mat recovering from being dazed by the reverse DDT. Gabrielle immediately starts kicking Charlize without any questions. Secure that Demi and the ABA know what it feels like to be double crossed, and the dangers of crossing the Fab Four, Tia leads her team to the locker room leaving Charlize to her fate.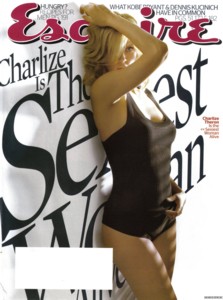 A fresh Gabrielle kicks and stomps a depleted Charlize. Next Gabrielle grabs a handful of Charlize's long beautiful golden hair and tosses her over the top ropes. Charlize take yet another hard tumble to the ringside ground. Demi looks on with great pleasure. Gabrielle attacks with ferocity unlike anyone else in the Stimulus Package. There is a deep rage inside this woman and she is unleashing it now on Charlize. It is a trait that Stacey Dash and Alicia Silverstone damned sure do not have. Vivica Fox nor Megan Good do not have it to this degree.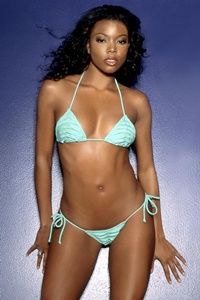 Gabrielle slides out of the ring. She grabs Charlize by two handfuls of hair and snatches her to her feet. Then Gabrielle lugs Charlize a few steps then literally tosses Charlize through the air, into the ringside safety barrier. Charlize's body bounces off the barrier and falls to the ground in a heap. Gabrielle hauls a limp and compliant Charlize up again. Now Garbielle maliciously drives Charlize's back into the ring apron. Then before the blonde could crumble to the ground. Gabrielle catches Charlize then flips her over head over heels in a suplex to the unforgiving stadium ground.

Gabrielle hauls Charlize up enough to roll her back into the ring. Gabrielle's harsh, rough handling displays a total disdain. Not necessarily a disdain for Charlize, but a harsh disdain in general. It is as if the totally bitchy character that she played in one of her early movies, Deliver Us From Eva was not totally fictional. It seems like there is an evil template of that character is somewhere deep inside of Gabrielle and trying to escape. She is escaping now at Charlize expense.

Gabrielle slides into the ring after Charlize. Immediately Gabrielle gets to her feet and locks on the Sharp Shooter leg lock and Boston Crab combination made famous by the Hitman Brett Hart. Gabrielle applies the hold with the same intensity and ferocity that she has displayed since being unleashed on Charlize. Gabrielle mercilessly bends the blonde until Charlize screams and wails in pain. Demi composes herself after her betrayal from Catherine and being tricked by Tia. Demi gets a microphone and casually and calmly sits on the mat next to the screaming blonde.

"Hey Charlize, how are you feeling?" Demi asks causally like she is talking to a longtime friends that converse every day. Demi pauses like she is getting an answer but only gets howls out of Charlize. "Not so good huh? I wanted to talk to you about something. I'm excited that you joined Stone Rage's Battle Zone, but I've got to explain one thing to you. This is where the big girls play, and we play for keeps. This is my and the ABA's league. Either you stay out of our way, or bad things like this happen to you. I know what you're thinking. What about what Catherine Bell just pulled off. Don't worry we will deal with Catherine and her little friends soon enough. But I took this match specifically to deliver this little message to you. Do you understand?"

Charlize continues yelling, "Aaaaaaarrrggggghhhhhh! IIIIIIIIIIII! Aaaaarggggggghhhhhh!"

Taking that as her answer Demi says "Good" and rises to her feet. Gabrielle releases Charlize and stands as well. Demi shakes Gabrielle's hand saying "Congratulations on becoming a Made Woman in the ABA." Then Demi leads the Stimulus Package out of the ring.

Another night at ThE RoCk tHe BoAt CrUiSe! 2 comes to a dramatic end. On one ship Tia Carrere and the Fab Four celebrate adding a new member to the Fab Corp's Special Ops team and putting another one over on the ABA. It is satisfying and important that the good girls will not stand for being double crossed, and are not so innocent that they cannot do a little double crossing of their own. However the primary agenda for the night is to welcome another into their sisterhood.

On the ABA's cruise liner, members of the Lui-Tang Clan, McCarthy Mob Stimulus Package, and Denise Richards Wild Things welcome Gabrielle Union into the Syndicate. Her formal ceremony is scheduled soon after the end of the cruise. While the syndicates party and make the public appearances on the ship's deck, all the bosses of the ABA are meeting secretly. After two matches the cruise, Chiaki Kuriyama and the Lui-Tang Clan have suffered a straight beatdown. Now Demi has suffered a defeat they thought was a victory, and the Fab Four has added another powerful member to counter act their Gabrielle Union addition. The Fab Four has gained incredible momentum, all at the ABA's expense. The bosses are in full crisis mode, trying to figure how to stop the Fab girls and the Resistance immediately.

Lastly a sore Charlize Theron vents to Ebony Ayes alone in her cabin. She complained how Catherine and Demi successfully conspired to keep her out of the action, and force an unimpressive debut for her. Charlize is already selling Ebony on another chance. She is already plotting on how to get her hands on Catherine Bell, Demi Moore and Gabrielle Union or anyone in the Stimulus Package. Charlize also makes it exponentially clear that Tia Carerre, Zoe Saldana and Roselyn Sanchez are not excluded from her wrath. The concept of Tia's Special Ops team sickens her. Ebony listens closely and starts to realize that Demi and Tia's initial warning were very valid. Charlize is already talking strategies that she has justified using cruel and excessive means to get back at her rivals. Ebony softly comments "Oh shit" as she leaves Charlize's cabin.








BACK TO THE CELEBRITIES
TO DEMI MOORE


TO CATHERINE BELL
TO CHARLIZE THERON


TO ThE RoCk tHe BoAt CrUiSe! 2