LAURYN HILL VS BRANDY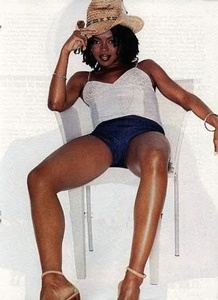 VS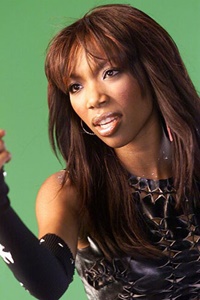 A look at another chapter of the Lauryn Hill/Whitney Houston feud

Please Read Lauryn Hill Vs Whitney Houston to get Caught up in this War.



Lauryn Hill (78%) crushes Brandy (22%) There is a lot of history in this match. First, Lauryn pummeled Whitney Houston in a match many months ago. Monica stopped Brandy & Angela Bassett from interfering in that match, which lead to a Brandy/Monica Showdown. Also, after that match, Lauryn promised to defeat & collect Brandy & Angela's panties as trophies for their interference. (She already collected Whitney's that night.) Brandy knocked Monica out in a close match but, Whitney heated thing up last month, when she & Mariah Carey attacked Lauryn & Jennifer Lopez during their title match, and denied each of them of a chance to win the prestigious Song Bird Championship. To add insult to injury, Mariah & Whitney sat on Jennifer & Lauryn's face until they passed out. Tonight Lauryn vows to collect Brandy's panties and pay Team Whitney back.

Lauryn & Brandy meet in the center of the ring. Brandy sports a maroon sports bra with matching biker shorts. Team Whitney is written across her bra and "Brandy" is written on the seat of her shorts. Lauryn wears her customary white tank top & cut off jeans, only she has now added the black lace thong panties she took from Whitney hanging from her belt.

At the start, Brandy puts up her dukes, challenging Lauryn to an impromptu boxing match. The confident Lauryn complies. They dance and trade jabs. Boxing was the key to Brandy's knockout over Monica, and she was certain she could out box Lauryn too. But this slender rappers' fist were quick, and slicing through Brandy's defense. Lauryn gracefully danced around, snapping Brandy's head back with sharp jabs whenever she came in range. Lauryn punished Brandy for every missed punch with short blows to her tits and ribs. It became painfully obvious to Brandy that Lauryn was better in the sweet science of boxing, but no one expected the short right hook that popped Brandy on the chin. Brandy's system shut down. Her legs clumsily staggered back, as she tried unsuccessfully to command them to retreat. Soon Brandy was on her back with glazed eyes, counting the lights on the ceiling.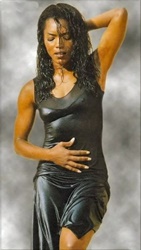 Her spagetti-like arms tried to push her body up, but were too weak to support her weight. She made a few more pityful attempts to rise while Lauryn ran around the ring with her arms raised. Angela Bassett darted to he ring wearing an identical Team Whitney outfit as Brandy, except she had "Angela" on her shorts of course. Angela slid under the bottom rose, and popped up to her feet. Lauryn timed things perfectly, charging Angela, spearing her shoulder into her well sculptured abdomen, sending Angela tumbling out of the ring and landing in a heap on her head on the concrete floor. Lauryn never gave the muscular beauty time to recover.

She jumped to the floor, and pounded Angela's skull with her fist. Lauryn whipped her into the guard rail, then into the ringside apron, before slamming her face into the ring post. Lauryn finally rolls the dazed actress into the ring, as Brandy makes it to her feet, with the aid of the ring ropes. Lauryn calmly walks to Brandy and blasts her with a spinning kick to the gut. Lauryn picks Brandy off the mat with a handful of hair. She pulls her over to Angela, who has made it to her knees, and pulls her to her feet with a handful of hair too. Lauryn maliciously slams her opponents' foreheads together three times. Lauryn pushed her submissive foes into the opposite ropes and whips into the ropes to nearly decapitate them with a double clothesline on the rebound. She picked the dazed ladies off the mat again, tucked their heads under her arms and fell back, executing a double DDT. Brandy & Angela flipped over to their backs lying semi conscious on the mat.

Lauryn stands over her helpless rivals with a devilish smile. Lauryn reached down, and pulled Brandy's sports bra off, and tossed it into the crowd. Angela's Team Whitney bra soon followed Brandy's. Luckily they wore small thin lacy bra's under their sports tops. Lauryn peeled Brandy's shorts off her body and tossed them into the audience. Fans fought to obtain the "Brandy" shorts. Angela's shorts too came off and into the crowd too. Lauryn then really pleased the fans by ripping off Brandy's lacy bra, and revealed her luscious boobs to the public for the first time. Next the fans were treated to a rare look of Angela's precious globes. The fans rose to their feet and screamed for more. Lauryn was happy to comply and slips Brandy's panties off, and revealed her young, hairy pussy to the world for the first time. Angela's neatly shaved cock was displayed seconds later. Lauryn held the panties high, finally making good on her promise.

Beaten & humiliated, Brandy & Angela tried to crawl out of the ring. Angela escaped but Lauryn captured Brandy. Lauryn locked the singer in a standing head scissors, and took off her belt. She whipped Brandy's back and butt while glaring at Angela, silently challenging her to come aid her fallen comrade. Although she was aching and wobbly, Angela answered the challenge. Angela jumped into the ring, as Lauryn released a sobbing Brandy to traded punches with her muscular foe.

Normally Angela's strength would have put her on top, but she has received too much punishment today, and Lauryn's deadly fist again stun her opponent. Lauryn picks her dazed foe up into bodyslam position, and she drops Angela stomach first across her knee. Angela's breath rush from her body, causing her to dangle limply across her conquer's knee. Lauryn reaches down and regains her belt. With Angela still across her knee. Lauryn uses the belt to delivers a scathing spanking to the actress. Lauryn takes pleasure realizing how humiliating it must be for Angela to endure a spanking from a woman nearly half her age like she was a child. The tough muscular woman was reduced to tears, when Lauryn finally angrily pushes her limp body off her knee.

She yells, "Tell Whitney she's next!" to the two nude agonized bodies in the ring. Lauryn collects the 3 pair of panties she has won and leaves, leaving Team Whitney in shambles, and the crowd in awe of her accomplishment.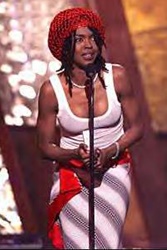 Lauryn Wins Another Battle in the War against Team Whitney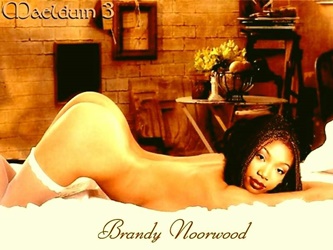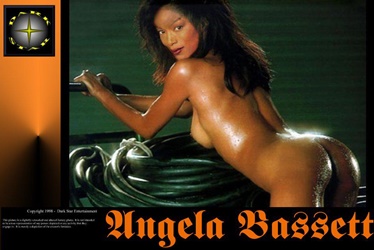 Pantieless Brandy & Angela Bassett regroup for the next Chapter of Lauryn Hill Vs Team Whitney


BACK TO THE CELEBRITY PAGE
TO BRANDY


TO LAURYN HILL










Pamela Anderson And Tommy Lee's Honeymoon Fuckfest
Watch Full HD movie now in Stone Rage Catfights