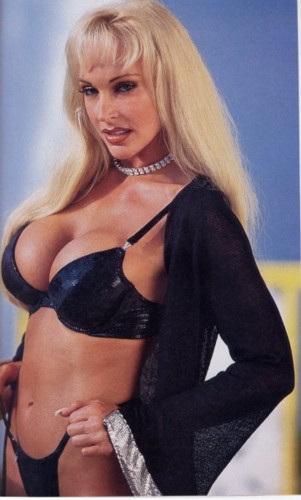 DEBRA
Born: March 2, 1960 Height 5' 5" Weight 121 lb
Debra Gale Marshall (formerly McMichael and Williams) is an American actress, and retired professional wrestler, having also been a manager and authority figure in professional wrestling. Originally appearing to the wrestling world as the "Queen Of WCW", Debra was a conceded ex-beauty contestant whose only claim to fame was that she had competed at a number of national level pageants. Being a former Miss Texas USA and Miss Illinois America champion, did not make her much of candidate as a wrestling valet/manager.
All this began to change in 1985. While on a flight to Chicago, Debra Marshall met Steve "Mongo" McMichael's mother. Agreeing to a blind date, the two hit it off and eventually married. When Steve finally entered the WCW in 1997 this was Debra's chance to show what she could do. Unfortunately Debra was pretty much used as no more that an arm charm who did little to influence the outcome of a match. After a short period of time she changed loyalties and worked with Jeff Jarrett who had switched over to WCW from the WWF for a short stint. That move gave us a little peak into the possible future of the former pageant queen.
As for her career in the WWF - what can be said? Appearing all of a sudden on a Monday Night Raw on Jeff Jarrett's arm and her career skyrocketed from there. Looking much better in her tight fitting business suits, this deadly woman used all her female charm and beauty to distract Jeff Jarrett's competition. By flashing the competition her 'puppies' Debra helped to insure Jeff winning a Tag Team Championship as well as the Intercontinental Title in 1998-99.
She managed the tag team of Jeff Jarrett and Owen Hart, up until the evening of Hart's in-ring death in May 1999. She won the WWF Women's Championship from Sable (May 10, 1999) in an Evening Gown match in 1999. Debra lost the Women's Title to Ivory on June 14, due to interference from Nicole Bass.
Debra became the real life wife to Stone Cold Steve Austin (2000) and it appeared that Mrs. Rattlesnake was satisfied with taking care of her man and leaving the puppies in the pound! She left the company in 2002 with Austin. The couple were legally divorced in 2003. Marshall later auctioned her wedding ring off on eBay for $27,100 and donated a portion of the proceeds to "Safe Place", an organization which assists the victims of domestic abuse. She is now involved in the world of real estate.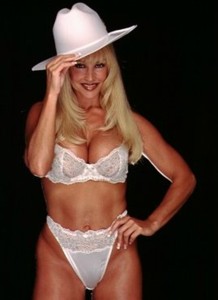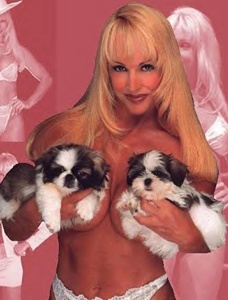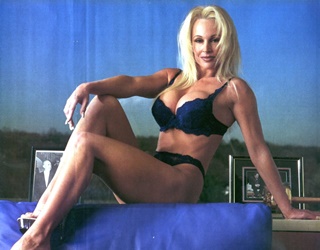 BACK TO THE CELEBRITIES