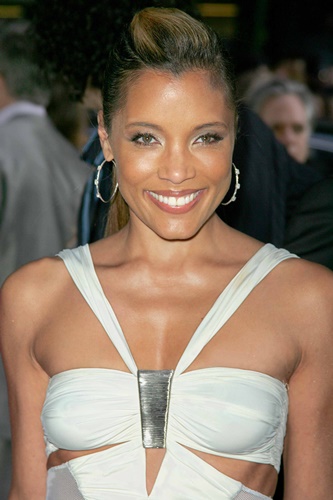 MICHAEL MICHELE
Born: August 30, 1966 Height: 5'9"
Michael Michele is an American actress and fashion designer. Michael got her break in
New Jack City
. She played Dr. Cleo Finch on the NBC medical drama
ER
and Det. Rene Sheppard on the NBC police procedural
Homicide: Life on the Street
. Her films include the Academy Award-nominated biographical drama
Ali
.
Michele was born Michael Michele Williams in Evansville, Indiana, the elder of two daughters. Her father is white and her mother is black. She was named for her mother's best friend, Michael Ann. Michele attended Howard Roosa Elementary School and Benjamin Bosse High School, where she was active on the basketball team (with her team making the state championships) and participated in volleyball and track.
Michele has appeared in music videos by R&B singers Freddie Jackson and Eric Gable. In 1989, after a few minor TV roles and parts in commercials, Michele's big break appeared to have arrived in a supporting role in Eddie Murphy's
Harlem Nights
; however, she was fired during the shooting and later filed a sexual harassment suit against Murphy (which was settled out of court). "She had the role that's now being played by Jasmine Guy, from A Different World," Murphy told Rolling Stone. "As for her claim that I was touching her, realistically speaking, if you're gonna be a sleaze and try to fuck somebody, you try to fuck 'em before you give 'em the part…
She went to work at The Gap to make ends meet. Michele rebounded when she was cast in Mario Van Peebles's gritty urban drama
New Jack City
(1991); a year later she was a regular on the short-lived TV series
Dangerous Curves
(1992). Her performance in the mini-series
Trade Winds
(1993) proved more memorable, and led to recurring roles on
New York Undercover
(1994) and
C.P.W.
(1995).
Michele is also known for her role as Dr. Cleo Finch on the television series
ER
from 1999–2002 and her role as Det. Rene Sheppard on the final season of
Homicide: Life on the Street
. She also had a starring role in the short-lived television series
Kevin Hill
. Michele played Veronica Porsche Ali in the 2001 film
Ali
. She appeared in an episode of
Law & Order: Special Victims Unit
in 2007. She also appeared in two episodes of the fourth season of
House
as a doctor who had previously worked with the CIA. In 2009 Michele appeared in the Hallmark Channel original movie
Relative Stranger
with fellow
ER
cast member Eriq La Salle. In 2011, Michele had a recurring role on the CW teen drama
Gossip Girl
.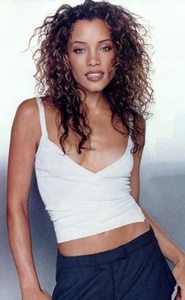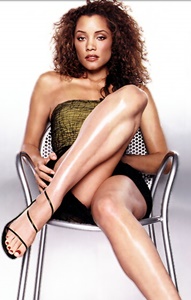 BACK TO THE CELEBRITIES