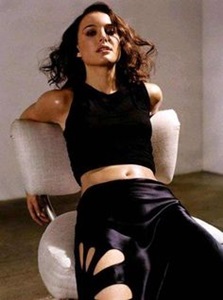 NATALIE PORTMAN
Born: June 9, 1981 Height: 5'3"
Natalie Portman was born on June 9th, 1981 in Jerusalem, Israel, as the only child of a doctor father (from Israel) and an artist mother (from Cincinnati, Ohio), who also acts as Natalie's agent. She left Israel for Washington, DC, when she was still very young. After a few more moves, her family finally settled in New York, where she still lives to this day. She graduated with honors, and her academic achievements allowed her to attend Harvard.
She was discovered by an agent in a pizza parlor at the age of 11. She was pushed towards a career in modeling but she decided that she would rather pursue a career in acting. She was featured in many live performances, but she made her powerful film debut in the movie
Léon
(1994) (aka "The Professional"). Following this role Natalie won roles in such films as
Heat
(1995),
Beautiful Girls
(1996), and
Mars Attacks!
(1996).
In the late 1990s, she was cast as Padmé Amidala in the Star Wars prequel trilogy. She placed a priority on her education, and pursued tertiary studies at Harvard University as a psychology major, despite the chance it might conflict with her acting career. Her recent roles include
Garden State
,
Closer
, and
V for Vendetta
. For
Closer
, she received a Golden Globe, and was nominated for an Oscar and a BAFTA Award.
She played leading roles in the historical dramas
Goya's Ghosts
(2006) and
The Other Boleyn Girl
(2008). In May 2008, she served as the youngest member of the 61st Annual Cannes Film Festival jury. Portman's directorial debut,
Eve
, opened the 65th Venice International Film Festival's shorts competition in 2008. In 2011, Portman won the Academy Award, the Golden Globe Award, the Screen Actors Guild Award, and the BAFTA Award for her lead performance as Nina in
Black Swan
.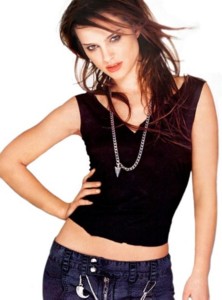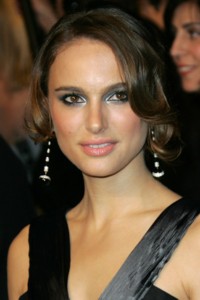 Stone Rage Battle Zone Matches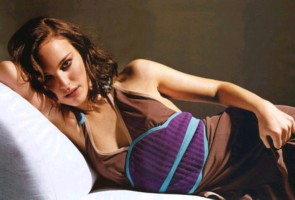 BACK TO THE CELEBRITIES