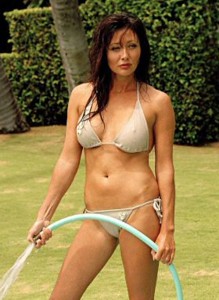 SHANNEN DOHERTY
Born: April 12, 1971 Height: 5'3"
Shannen Maria Doherty was born in Memphis, Tennessee. She came to notice when she was cast as Jenny Wilder in "Little House on the Prairie". She was then cast as the oldest Witherspoon sibling, Kris, on the family drama "Our House", which ran from 1986 to 1988.
Doherty's first major motion picture role was in
Heathers
, in 1989. She went on to star in the Aaron Spelling-produced TV series
Beverly Hills 90210
for four years, from 1990 to 1994. Although her departure from the series was reportedly acrimonious, it didn't stop Spelling from casting her in another series,
Charmed
. She left that series in 2001, after three years (rumors persisted that her departure was against her will, due to a feud with co-star
Alyssa Milano
). She hosted
Scare Tactics
on the Sci Fi channel until the 2004 season. She was on the failed TV series
North Shore
, a return to her prime-time soap roots.
In 2005, she was cast in the new TV comedy Love Inc. but was dropped from the show just months before the debut in fall. She recently starred in the popular British sitcom
Bo In The USA
. Doherty is now starring in her own show,
Breaking Up With Shannen Doherty
on the Oxygen network.
Her private life has also been turbulent, with a six month marriage to Ashley Hamilton, son of George Hamilton. She was also married to Rick Salomon (most famous for starring in the
Paris Hilton
sex tape). That marriage was later annulled. Doherty posed for a nine-page pictorial in the December 2003 issue of Playboy magazine.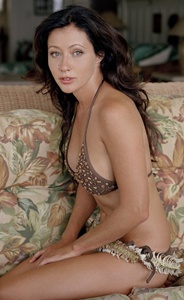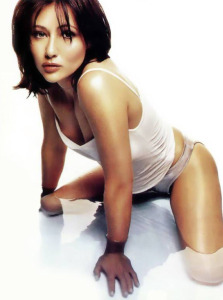 Stone Rage Battle Zone Matches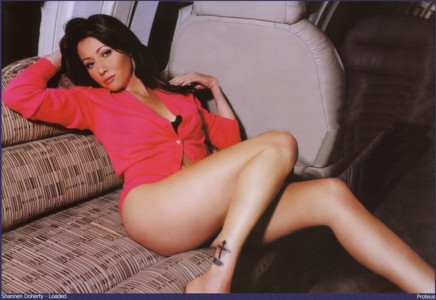 DOWNLOAD - FREE GODDESS ARMIE - SITH GALLERY



FOLLOW MELISSA JACOBS TO PUBLIC DISGRACE!

BACK TO THE CELEBRITIES