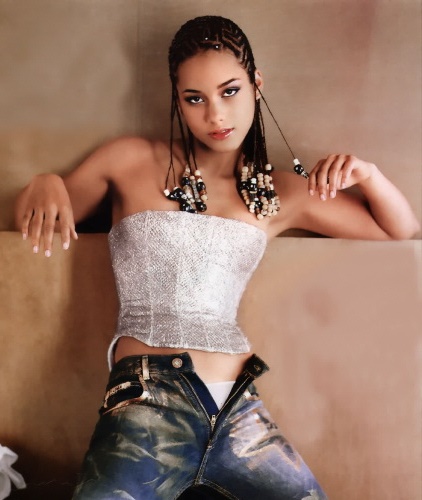 ALICIA KEYS
Born: January 25, 1980 Height: 5'6"
Her official website says she possesses an "old soul," and the hard facts seem to back up the implied claim of wisdom and experience that transcend Alicia Keys' youth. Barely in her twenties, Keys was responsible for an extremely hot debut,
Songs in A Minor
. The release, which she wrote and produced for Clive Davis' J Records, blends diverse influences, including R&B, hip-hop, classical, and jazz. The day the album went on the market, it sold more than 50,000 copies.
Keys was born Alicia Augello-Cook, in Harlem, New York, and was raised in the Hell's Kitchen neighborhood of New York City. Her musical gifts became apparent when she was five years old. As a choir major she enrolled in Manhattan's Professional Performance Arts School. By the time she was 16, Keys graduated and entered Columbia University. Music beckoned, however, and she quickly left Columbia behind.
Keys was writing songs when she was 14, with seven years of piano by this time. In 1998, she signed a deal with Arista Records when the company triumphed in a bidding war over other labels. When Davis left the company for J Records in 1999, Keys went along. Davis promoted the careers of such artists as Carlos Santana and
Whitney Houston
. His launch strategy for Keys included exposure on BET, MTV, and The Oprah Winfrey Show. Her 2001 major label debut, Songs in A Minor, went multi-platinum, and was followed in 2003 by the Grammy-winning smash, The Diary of Alicia Keys. The live CD and DVD Unplugged appeared in 2005.
Earlier in her career, tabloid rumors circulated about Keys's sexual orientation, speculating that she was bisexual or lesbian. Alicia reacted angrily, telling Access Hollywood, "I absolutely am not [gay] and I think what happens is any person that grazes any TV set, is gay. I don't know what it is, it's like you have to be gay to be on a TV show." She even went as far as to change her look, believing that her image was contributing to the rumors. Keys explained to Yahoo! News, "The whole gay thing was like, forever! I was like, 'Please, give me a break with the gay thing!' The tabloids started that rumour early on in my career. I was much less refined at that time, I guess. Not to say that I'm totally refined now, but the way I spoke was a little different and the way that I dressed. [...] I guess I can be very girlie. I really notice that a lot lately."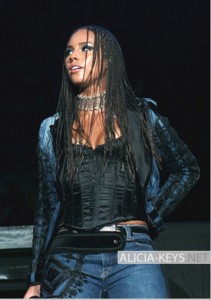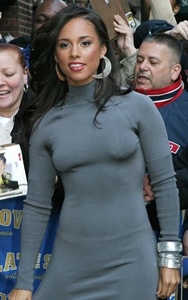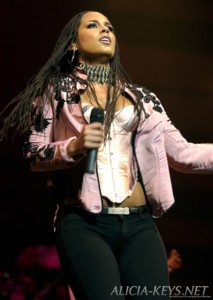 Stone Rage Battle Zone Matches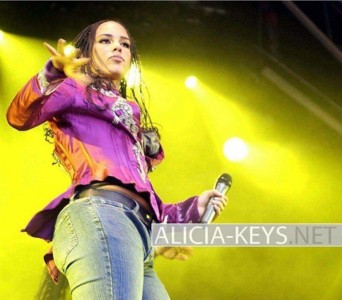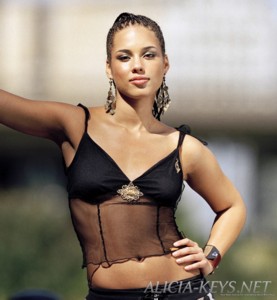 Alicia-Keys.net



FOLLOW ARIEL X TO HOGTIED
BACK TO THE CELEBRITIES