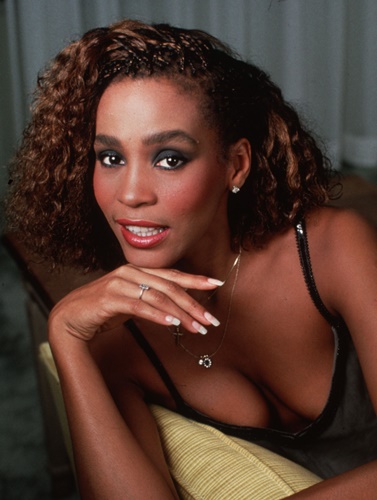 WHITNEY HOUSTON
Born: August 9, 1963 - February 11, 2012 Height: 5' 8"
Whitney Elizabeth Houston was an American singer, actress, producer, and model. In 2009, Guinness World Records cited her as the most awarded female act of all time. The voice which so singularly failed to impress her frustrated parent made a major impression on Arista records-founder and legendary talent-spotter Clive Davis, when he heard Whitney singing in a nightclub. The 19-year-old, who was using her voice to pay for her education, went on to have seven consecutive Number One singles in the US.

Her success translated to the big screen, and for her first starring role in the Kevin Costner film The Bodyguard, which grossed a staggering $400 million, she virtually played herself. She has also starred in two other movies, Waiting To Exhale and The Preacher's Wife. The Preacher's Wife soundtrack became the best-selling gospel album in history.

In June 1991, to everyone's surprise, the prim, God-fearing singer married bad-boy R'n'B star Bobby Brown, six years her junior. The couple have a daughter, Bobbi Kristina (March 4, 1993 – July 26, 2015).

Whitney undertook her first major film producing assignment: the Disney comedy The Princess Diaries. Houston produced two other projects for Disney: the 2003 television film The Cheetah Girls (starring Raven-Symone) and the sequel The Princess Diaries 2: Royal Engagement, which was almost as successful as the first film. She appeared on her husband's television program Being Bobby Brown, which provided a view into the domestic goings-on in the Brown household. Houston and Brown have divorced.

Her awards include two Emmy Awards, six Grammy Awards, 30 Billboard Music Awards, and 22 American Music Awards, among a total of 415 career awards as of 2010. Other awards include 3 Soul Train Music Awards including The Sammy Davis, Jr. Award of Entertainer of the Year, 5 NAACP Image Awards including Entertainer of the Year, a record 5 World Music Awards, and a BRIT award. Houston was also one of the world's best-selling music artists, having sold over 170 million albums, singles and videos worldwide.

On February 11, 2012, Houston died at the Beverly Hilton Hotel in Beverly Hills, California. The official coroner's report showed that she had accidentally drowned in the bathtub, with heart disease and cocaine use listed as contributing factors.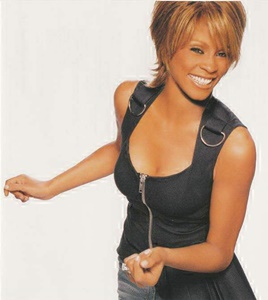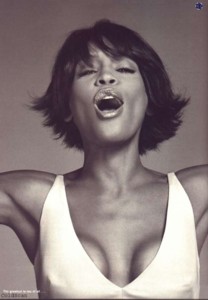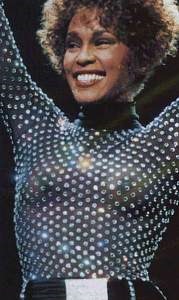 Other Stories with Whitney Houston
Toni Braxton vs Mariah Carey ft Whitney Houston Story by Deacon
Mariah Carey vs Whitney Houston
Story by Deacon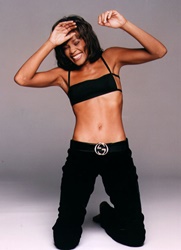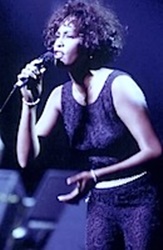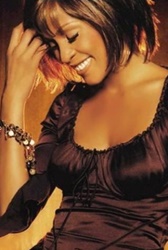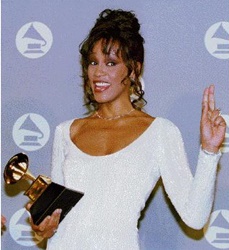 The world will miss Whitney Houston. She could sing a song like no other, with strength, perfect pitch and conviction. She also was a perfect example through the 80's and 90's of what a woman should be. She was powerful, classy and elegant. That is how I'll always remember you. Thank you for being in our fantasies on this page. It was all with love and admiration of your beauty and talents. - Stone Rage


BACK TO THE CELEBRITY PAGE