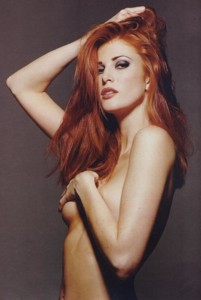 ANGIE EVERHART
Born: September 7, 1969 Height: 5' 10"
Everhart began modeling when she was 16 and moved to Europe to pursue her modeling career at 17. Born to an engineer father and a homemaker mother in Akron, Everhart was the middle child of three siblings, graduating from Harvey S. Firestone High School (where she took on the role of the school's Falcon mascot) in 1987. Following a playful photo session with her mother and the subsequent submission of the results to a local modeling agency, Everhart was on a plane to Paris later that same year. By the end of the following year, the burgeoning model had graced the covers of such fashion mainstays as ELLE and Glamour (where she was the first-ever red-haired cover girl). Though a horseback riding accident in which she broke her back nearly put an end to her catwalk aspirations, the determined model was soon on her feet again against all odds.
Making her film debut in 1993 with the Arnold Schwarzenegger action-comedy
Last Action Hero,
Everhart has since appeared in such features as
Tales From the Crypt Presents: Bordello of Blood
(1996),
Denial
(1998),
Camera
and
Gunblast Vodka
(both 2000). An avid skydiver ,she was briefly engaged to Sylvester Stallone in 1995, married to Ashley Hamilton from late 1996 until early 1997, and has been rumored to be involved with Prince Albert of Monaco. She is the only woman to have dated Howard Stern in between the time he separated from his wife Alison and started dating his now longtime girlfriend Beth Ostrosky, that Howard has admitted to and discussed openly as having dated or slept with, although he maintains there were many others that he's private about. Stern is only public about his tryst with Everhart because of the fact that she went public with it first, calling Stern the "best sex she's ever had".
Early in her career, Everhart was advised she would never be a top model because she was a redhead. However, she succeeded in her chosen career and posed for numerous publications. She appeared in several issues of the annual Sports Illustrated swimsuit edition, starting in 1995. Everhart posed semi-nude for the February 2000 issue of Playboy. She also appeared in the 2004 television series Celebrity Mole: Yucatan.
She was one of the "Gingers" on the second season of The Real Gilligan's Island (the other was Erika Eleniak), but left the show when she accidentally cut her finger severely enough to sever tendons and require surgery.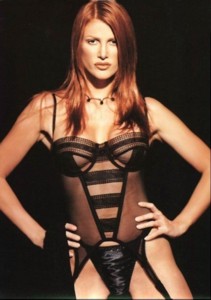 Battle Zone Stories with Angie Everhart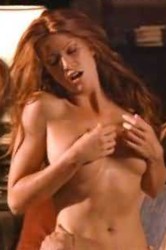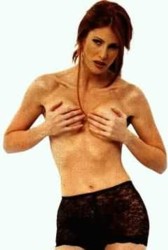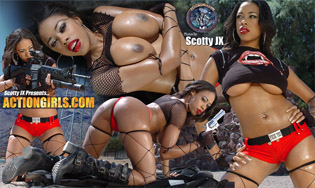 BACK TO THE CELEBRITIES