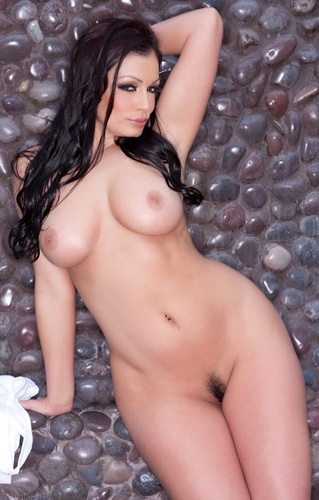 ARIA GIOVANNI
Born: November 3, 1977 Height: 5' 6" Measurements: 34DD-25-35
Aria Giovanni is an American erotic actress and model who was
Penthouse magazine's
Pet for the month of September 2000. Giovanni was born in in Long Beach, California. Her father was Italian-Yugoslavian, her mother French-German-Irish-West Indian. About her early life, Aria has recounted she was quite shy, with only one friend in high school, but that she did very well in her classes. Part of the reason for that was that she entered rehab at age 12 for drug and alcohol problems and stayed there for 26 months. She characterizes herself as having grown up an "ugly duckling", and was never asked out on dates in high school. She did so well that she was able to graduate and head to college by the age of 16.
She attended a junior college in San Diego majoring in biochemistry, while waitressing and tutoring in science and mathematics on the side, when she decided to enter modeling. She started answering newspaper ads, and soon began appearing on various amateur pornography websites such as Amateur Pink, Busty Amateurs, Seductive Amateurs, and BubbleGirls. In 2000, Giovanni shot photos which appeared in the September issue of
Penthouse Magazine
. At the same time, she also appeared on the web site Bomis, posing clothed for a Ferrari giveaway contest.
Around the same time that she shot the
Penthouse Magazine
photos, she transferred to University of California, San Diego as a junior transfer student intending to major in biochemistry and minor in English writing. However, she opted not to attend as she felt that the workload would not leave time for modeling; "I knew I could always come back to school, but I probably couldn't come back to modeling."
In 2001, she played Monica Snatch in the movie
Survivors Exposed
, a parody of the
Survivor
television series. She also appeared on the November 16, 2001 episode of the TV dating show
Shipmates
. In October 2008, Giovanni appeared in the first episode of James Gunn's short-form web video series,
PG Porn
playing a role opposite Nathan Fillion. When interviewed about the episode, she claimed that a kiss with Fillion was the first on-screen kiss she'd ever shared with a man.
Giovanni has appeared in bondage, fetish, amateur, glamour and artistic photography. She has gained particular respect for being among relatively few large-chested models working in the field who have not undergone cosmetic surgery. In May 2010 Giovanni was included in
Complex magazine's
list of The 50 Prettiest Porn Stars of All Time. She was married in 2005 to guitarist John 5, but the couple later divorced.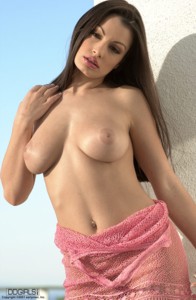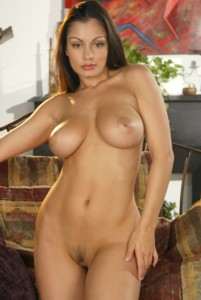 Stone Rage Battle Zone Matches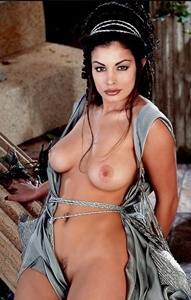 ARIA GIOVANNI IN WATER BONDAGE!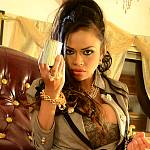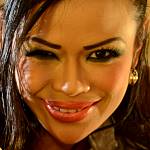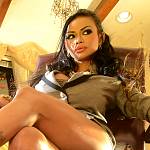 DOWNLOAD - FREE GODDESS ARMIE - POWER BOSS GALLERY
BACK TO THE CELEBRITIES