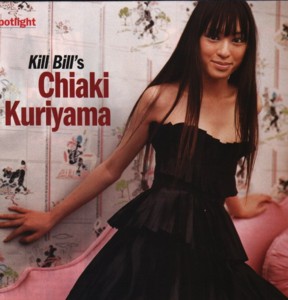 CHIAKI KURIYAMA
Born: October 10, 1984 Height: 5'4"
Chiaki Kuriyama is a Japanese actress, singer, and model. She is best known in the West for her roles as Takako Chigusa in Kinji Fukasaku's 2000 film
Battle Royale
and Gogo Yubari in Quentin Tarantino's 2003 film
Kill Bill: Volume 1
.
She was born in Tsuchiura, Ibaraki. Kuriyama was one of most popular models of the mid-1990s child model boom (chai-doru boom) in Japan. In 1997, she appeared in the photobooks Sinwa-Shoujo (Girl of Myth) and Shoujokan (Girl's Residence), photographed by Kishin Shinoyama. Shinwa-Shoujo became a best-seller but, because it contained some nudity, was discontinued by the publisher in 1999 after the institution of new anti-child pornography laws. She also posed as a model for the child fashion magazines Nicola (1997-2001) and Puchi Lemon (1996-2001).
She first achieved widespread recognition as an actress in Japan for her starring roles in the horror movies
Shikoku
(1999) and
Ju-on
(2000). Kuriyama also appeared in the action picture
Battle Royale
(2000) in the role of Takako Chigusa.
Following feature appearances on several notable Japanese television programs, Kuriyama made her Hollywood debut in director Quentin Tarantino's 2003 film
Kill Bill, Volume I
as Gogo Yubari, the manriki-wielding schoolgirl yakuza bodyguard of Tokyo mob mistress O-Ren Ishii. Kuriyama's lines in the film were all in Japanese, although she has stated that she is in the process of learning English and hopes to play more English-language roles in the future.
Kuriyama's other film appearances include major roles in the samurai drama
Azumi 2: Death or Love
and
Yokai Daisenso
, as well as a cameo in the Steven Seagal yakuza action film
Into the Sun
.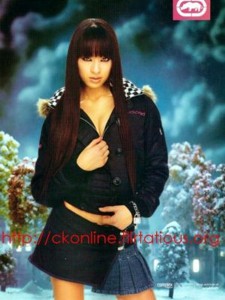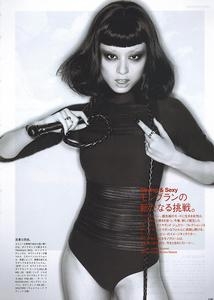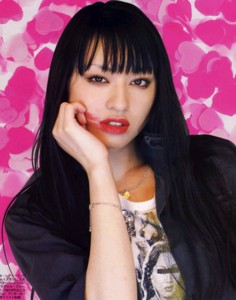 Stone Rage Battle Zone Matches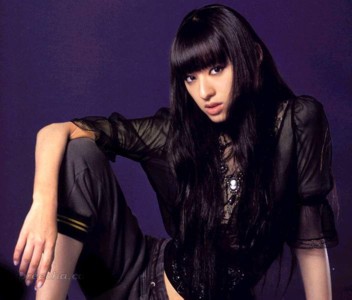 BACK TO THE CELEBRITIES