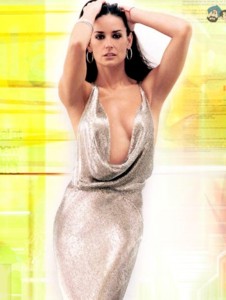 DEMI MOORE
Born: November 11, 1962 Height: 5'5"
Demetria Gene Guynes was born in Roswell, New Mexico, and spent much of her childhood in Perryopolis, Pennsylvania, a small town south of Pittsburgh. As a child, she had a difficult and unstable home life. Her biological father left her mother after a two-month marriage, before Moore was born. As a result, Moore had the surname of her stepfather, Danny Guynes. Guynes, who committed suicide in 1980, frequently changed jobs and the family move a total of forty times. Moore's parents were also alcoholics and often fought and beat each other. Operations on Moore's left eye during childhood required her to wear an eyepatch. Moore's family settled in Los Angeles in 1976. When Moore was sixteen, her then-friend, actress Nastassja Kinski, persuaded her to drop out of Hollywood's Fairfax High School, where her schoolmates included Red Hot Chili Peppers frontman Anthony Kiedis and actor Timothy Hutton, to become an actress. In 1979, she met and then married her first husband, songwriter Freddy Moore. There she had acquired the last name Moore.
After quitting school, Moore went to work as a pin-up girl, posing for a series of photographs featuring full frontal nudity, that went unnoticed until after she became a star. Moore's film debut was in the 1982 3-D science fiction/horror film,
Parasite
, which was a hit on the drive-in circuit, ultimately grossing $6 million. However, Moore was not widely known until she played Jackie Templeton on ABC soap opera, General Hospital, from 1982-1983. In the mid-1980s, she was mentioned as being a member of the Brat Pack and appeared in youth-oriented films
St. Elmo's Fire
and
About Last Night
. For a time during the 1990s, Moore was the highest-paid actress in Hollywood, She had a string of box-office successes, including
Ghost
,
A Few Good Men
,
Indecent Proposal
,
Disclosure
and
The Hunchback of Notre Dame
for which she was the first actress to reach the $10 million salary mark.
Moore's reputation suffered in the mid 1990s when her starring vehicles
The Scarlet Letter
,
The Juror
,
Striptease
, and
G.I. Jane
(a movie in which Moore shaved off all her long hair on camera, leaving her head totally bald) garnered mixed reviews. Demi Moore appeared nude during pregnancy in Vanity Fair (August 1991). The image was endlessly parodied, and spawned honest imitators as other pregnant celebrities posed nude. Moore again appeared on the cover of Vanity Fair in August 1992, wearing only a body painted "suit". After a break from her acting career, Moore returned as a former member of Charlie's Angels gone bad in the 2003 film
Charlie's Angels: Full Throttle
. In 2006, she appeared in
Bobby
which featured an all-star cast including her husband Ashton Kutcher, although they did not appear in any scenes together.
Moore's primary residence is in Hailey, Idaho, near the famous Sun Valley resort, although she spends much time in the Los Angeles area with Kutcher. She is a practicing follower of the Rabbi Philip Berg's Kabbalah Centre religion, and initiated Kutcher into the faith. She is also a passionate raw foodist or live-vegan. She also is the mother of three daughters. All three children are with her ex-husband, Bruce Willis.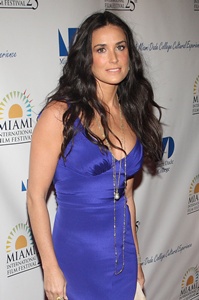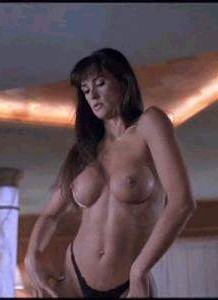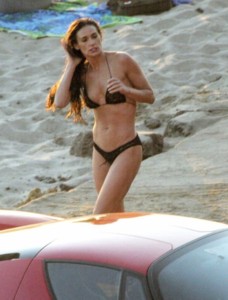 Stone Rage Battle Zone Matches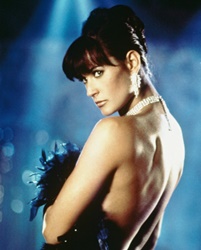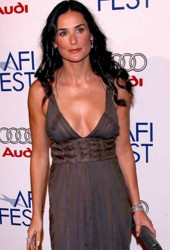 "I'm sure there are a lot of people who think I'm a bitch." -Demi Moore



BACK TO THE CELEBRITIES