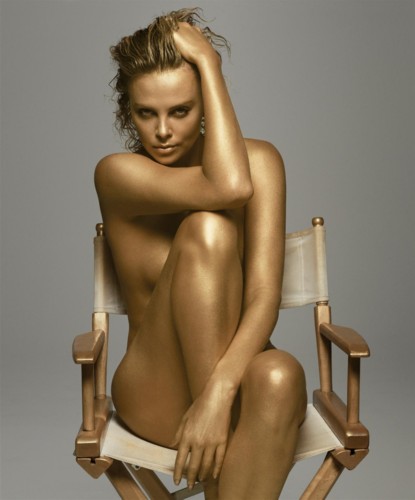 CHARLIZE THERON
Born: August 7, 1975 Height: 5' 9½"
Charlize Theron was born in Benoni, South Africa, and is of German and French descent. Theron's first language is Afrikaans, she is fluent in English and speaks some Zulu. Theron grew up on her parents' farm near Johannesburg (Benoni). At the age of 13, Theron was sent to boarding school and began her studies at the National School Of The Arts in Johannesburg. At 15, Theron witnessed her father's death, an abusive alcoholic; her mother shot him in self-defence when he attacked her. The police pressed no charges against her.
At the age of 16, Theron traveled to Milan, Italy on a modeling contract, after winning a local competition. She went to New York with Pauline's Model Management. There she attended the Joffrey Ballet School. A knee injury closed this career path when Theron was 19.
Unable to dance, Theron flew to Los Angeles on a one-way ticket her mother bought her. After eight months in the city, she was cast in her first film part, a non-speaking role in the direct-to-video film
Children of the Corn III
(1995). Larger roles in widely released Hollywood films followed, in the late 1990s with box office successes like
The Devil's Advocate
(1997),
Mighty Joe Young
(1998), and
The Cider House Rules
(1999). She glossed the cover of the January 1999 issue of Vanity Fair as the "White Hot Venus".
Theron starred as the serial killer Aileen Wuornos in
Monster
(2003). Theron won the Academy Award for Best Actress at the 76th Academy Awards, as well as the SAG Award and Golden Globe Award for the role. She is the first African to win an Oscar for Best Actress. Additionally, Theron received Best Actress Academy Award and Golden Globe nominations for her lead performance in
North Country
. In 2005, Theron portrayed Rita, on Fox's critically-acclaimed television series "Arrested Development". She also received Golden Globe and Emmy nominations for her role of Britt Ekland in the 2004 HBO movie
The Life and Death of Peter Sellers
. In 2007,
Esquire
named her the Sexiest Woman Alive.
Theron resides in Los Angeles with her boyfriend Stuart Townsend, with whom she starred in
Head in the Clouds
(2004),
Trapped
(2002) and
Ĉon Flux
(2005). She has said that she will not marry until same-sex couples are able to have their marriages recognized. Townsend recently stated he considers himself and Theron to be husband and wife. "We didn't have a ceremony," he said. "I don't need a certificate or the state or the church to say otherwise... But we are married... I consider her my wife and she considers me her husband". Theron became a naturalized citizen of the United States in May 2007.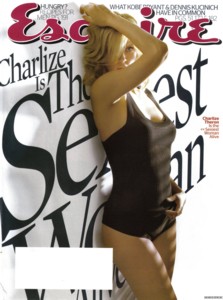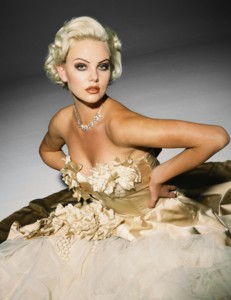 Battle Zone Stories with Charlize Theron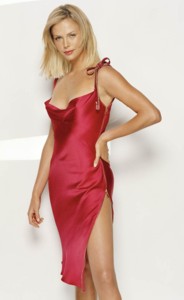 FOLLOW BERETTA JAMES TO HOGTIED.COM!



BACK TO THE CELEBRITIES