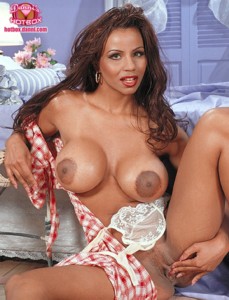 DEVIN DeRAY
Born: July 11, 1973 Height: 5' 10" Measurements: 41E-21-36
Devin DeRay is an American porn actress, nude model and exotic dancer, most noted for her curvaceous physique that includes big firm breasts, tightly toned skin, long legs and a 21-inch waist. She is also known for her fellatio skills. She found success early as a men's magazine model and stripper. She later made the switch to hardcore porn after being inundated with movie offers. Devin has also appeared in non adult film. Most notably in the sitcom Living Single and in the movie
Phat Beach
.
She does not know what race she is and "couldn't care less". Nevertheless, her unique look has afforded her the ability to successfully crossover between African American, Brazilian and even Hawaiian genres in the adult entertainment industry.
Adopted as a baby she grew up with her parents and brother on a 200+ acre farm in rural Avilla Indiana. She spent most days doing chores playing school and supermarket with the various farm animals. Her respect and appreciation of animals grew and she became an avid equestrian. To this day she competes and is one of the premier pro am dressage riders in the Southwestern United States. While she is a farm girl at heart, being a diva was inevitable. Even as a barefoot country bumpkin she dreamed of the days when she could dress up with fake lashes, winged eyeliner, and high heels.
She had discovered her early influences in The Catwoman, Ginger, and Jeanie. She also gained inspiration from the occasional Sears catalogue and the yearly Miss America Pageant. Years of climbing trees, ballet, and riding horses paid off and she developed the strong but feminine physique that her fans have come to know and love. She underwent breast implant surgery at age 19 but maintained her natural unaffected 21 inch waist. Shortly after, she enjoyed a successful reign as one of the most published men's magazine models anywhere. A move to L A that was supposed to further her career proved to be disastrous. L A was too much too soon for the farm girl with the big city body. Her unhealthy failed relationship with an NBA star, naiveté, and prescription drug abuse led her to a foolish, failed, and short lived stint in xxx. When the drugs were gone the damage was done.
She has since tried to return to her roots and is an active participant in many regional animal rescue organizations. Rarely does a day go by that she is not at the barn with her animals doing what she loves the most. She now concentrates on her animals, self forgiveness, and running her production company. She still loves fake lashes, winged eyeliner and high heels.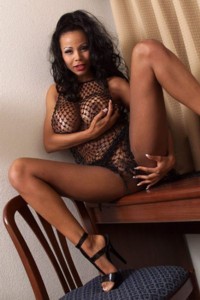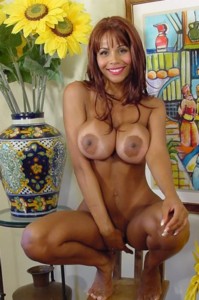 Stone Rage Battle Zone Matches