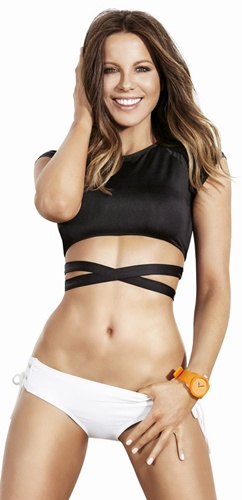 KATE BECKINSALE
Born: July 26, 1973 Height: 5' 7"
Kathrin Romary Beckinsale is an English actress. After some minor television roles, she made her film debut in
Much Ado About Nothing
(1993) while still a student at the University of Oxford. She appeared in British costume dramas such as
Prince of Jutland
(1994),
Cold Comfort Farm
(1995),
Emma
(1996), and
The Golden Bowl
(2000), in addition to various stage and radio productions. She began to seek film work in the United States in the late 1990s and, after appearing in small-scale dramas
The Last Days of Disco
(1998) and
Brokedown Palace
(1999), she had starring roles in the war drama
Pearl Harbor
(2001), the romantic comedy
Serendipity
, and
Tiptoes
(2003). She followed those with appearances in
The Aviator
(2004) and
Click
(2006).
Since being cast as Selene in the
Underworld
film series (2003–2016), Beckinsale has become known primarily for her work in action films, including
Van Helsing
(2004),
Whiteout
(2009),
Contraband
(2012), and
Total Recall
(2012). She also continues to make appearances in smaller dramatic projects such as
Snow Angels
(2007),
Nothing but the Truth
(2008), and
Everybody's Fine
(2009). In 2016, she received critical acclaim for her performance in the period comedy film Love & Friendship.
Beckinsale decided at a young age she wanted to be an actress: "I grew up immersed in film. My family were in the business. I quickly realised that my parents seemed to have much more fun in their work than any of my friends' parents." She was inspired by the performances of Jeanne Moreau. Beckinsale has worked occasionally as a model. In 1997, she appeared in the music video for George Michael's "Waltz Away Dreaming". She starred opposite Orlando Bloom in a 2002 Gap television advertisement. She appeared in a Diet Coke television advertisement in 2004.
Beckinsale had an eight-year relationship with actor Michael Sheen from 1995 until 2003. They met when cast in a touring production of
The Seagull
in early 1995 and moved in together shortly afterwards. In 2001, the actress said she was "embarrassed" that Sheen never proposed, but felt as though she was married. Their relationship ended in early 2003, after the filming of
Underworld
.
Beckinsale met director Len Wiseman on the set of 2003's
Underworld
. Beckinsale and Wiseman fell in love. They married on 9 May 2004 in Bel-Air, California. Beckinsale and Wiseman announced their separation in November 2015. As of November 2019, their divorce was finalized. Beckinsale is a smoker. When she was nine, her mother married director, Roy Battersby, and his sons introduced her to cigarettes. She does not drink alcohol.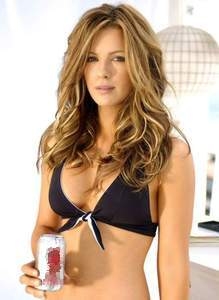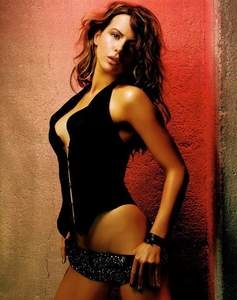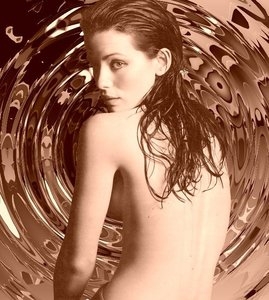 BACK TO THE CELEBRITIES