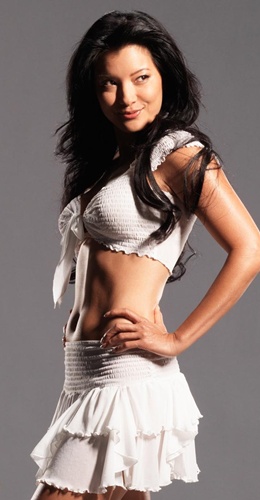 KELLY HU
Born: February 13, 1968 Height: 5' 5"
Kelly Ann Hu was born in Honolulu, Hawaii. She is of English, Chinese, and Hawaiian descent. Kelly won the Miss Hawaii Teen USA 1985 title and became the third Miss Teen USA titleholder in 1995. Hu has mentioned in interviews that her mother had told her America was not ready for an Asian as such a prominent role model. However, Hu became the first Asian American to win the title.
Hu's cousin was a successful model in Japan and Hu decided to follow and modeled in Japan and Italy. Hu moved to Los Angeles and began her acting career in 1987 with a guest starring role on the sitcom Growing Pains. Hu followed this with appearances on TV series such as Night Court, Tour of Duty, 21 Jump Street, and Melrose Place and her first movie role in
Friday the 13th Part VIII: Jason Takes Manhattan
. Hu also won the title of Miss Hawaii USA in 1993 and was a finalist at the 1993 Miss USA pageant held in Wichita, Kansas.
In 1995, Hu played an undercover police officer in the movie
No Way Back
. While the movie was not a major success, it opened a new career direction for Hu in action adventure roles. She appeared on Sunset Beach for six months in 1997. Afterwards, Hu was cast as police officers Michelle Chan in the television series Nash Bridges (1997–1998) and Pei Pei "Grace" Chen on Martial Law (1998–2000). Her subsequent movie appearances include
The Scorpion King
(2002),
Cradle 2 the Grave
(2003) and
X2
(2003). She provided voice talents for the popular video game Star Wars: Knights of the Old Republic II: The Sith Lords as Visas Marr. Hu became the first Asian American ti be in the cover of Maxim magazine (May 2002 and May 2005). In January 2007, Hu began appearing in a full time role on the TV series In Case of Emergency.
Hu, a member of CAUSE USA, an organization which encourages Asian Americans to participate in the democratic process. Hu graduated Pepperdine University in Malibu. She resides in Brentwood, Los Angeles, California. She has never been married. She is currently dating music producer, songwriter, and former SR-71 frontman Mitch Allan.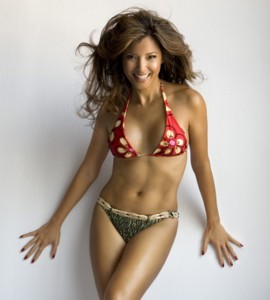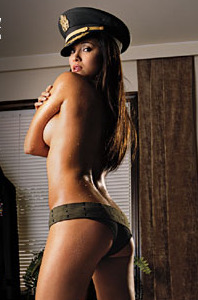 Stories with Kelly Hu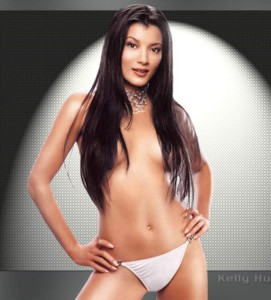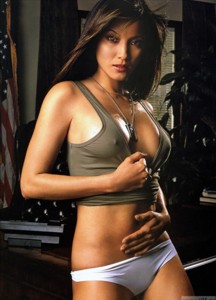 "My brother taught me how to fight. I was the neighborhood bully." -Kelly Hu





BACK TO THE CELEBRITIES