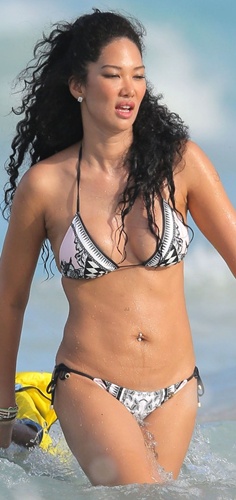 KIMORA LEE SIMMONS
Born: May 4th 21, 1975 Height: 6'
Kimora Lee Simmons (born Kimora Lee Perkins) was born in St. Louis, Missouri. She is of Asian and African American descent. Growing up in the north St. Louis suburb of Florissant, Missouri, Simmons was very self-conscious about being a "geek." Other children called her "chinky giraffe" because of her height and Asian ancestry. By the time she was 10 years old, she was 5-feet 8-inches tall, and became the target of schoolyard taunts and teasing. Hoping to boost her confidence, Simmons' mother enrolled her daughter in a modeling class when she was eleven years old. Two years later, at the age of thirteen, she was discovered at a Model Search in St. Louis and sent to Paris. Simmons was awarded an exclusive modeling contract with Chanel and just after her thirteenth birthday.
On December 20, 1998, she married Russell Simmons. They have two daughters; Ming Lee and Aoki Lee. In 2004 Russell Simmons sold Phat Farm to Kellwood Company for $140 million. When Russell stepped down as CEO of Phat Fashions LLC in September 2007, Kimora — who was already Creative Director of Baby Phat — was promoted by Kellwood to President and Creative Director of Phat Fashions. Simmons and her husband officially separated in March 2006.
On August 5, 2007 her reality TV show premiered on Style Network.
Kimora: Life in the Fab Lane
chronicles her daily life and routine, along with her relationship with her two daughters Ming Lee and Aoki Lee Simmons. She wrote a book,
Fabulosity: What It Is and How to Get It
, in 2006. The book is set to function as a 'lifestyle manual' on everything from spirituality and finances to fashion and beauty. As shown on her TV show, she makes all of her executives read her book.
In February 2007, Kimora Lee Simmons Barbie doll was launched, created under the direction of Simmons. She has also launched four perfumes for women: Goddess, Golden Goddess, Seductive Goddess and recently, Baby Phat Fabulosity. She has appeared in Ginuwine's video for "In Those Jeans" and Usher's video for "Nice & Slow". She has also appeared in the motion picture
Beauty Shop
along with Queen Latifah. Kimora Lee is also a playable character in the fighting game
Def Jam: Fight for NY.
She has also appeared in
Waist Deep
. The mayor of St. Louis presented Simmons the key to the city and named March 18, 2008 "Kimora Day" in St. Louis.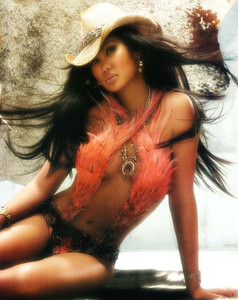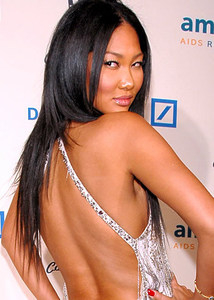 Stone Rage Battle Zone Matches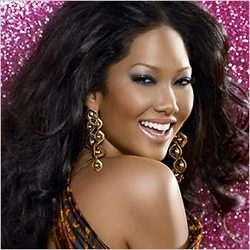 BACK TO THE CELEBRITIES