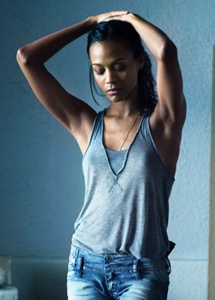 ZOE SALDANA
Born: June 19, 1978 Height: 5' 7"
Zoe Yadira Saldaña Nazario born June 19, 1978, known by her stage name as Zoe Saldana or Zoë Saldaña, is an American actress. She spent the majority of her early childhood growing up in Queens, New York. In 1995 she began performing with the FACES theater group in Brooklyn, which put on plays geared towards providing positive messages for teens, via themes dealing with issues such as substance abuse and sex. Zoe Saldana was still a member of FACES when she gained exposure in an episode of Law & Order (titled "Merger") which first aired in 1999.
Saldana's first film role was in
Center Stage
(2000), about a group of young dancers from various backgrounds who enroll at the fictitious American Ballet Academy in New York City. She left school after Center Stage, subsequently appearing in the
Britney Spears
vehicle
Crossroads
(2002) and the comedy-drama
Drumline
(2002). She played the pirate Anamaria a female pirate in the 2003 film
Pirates of the Caribbean: The Curse of the Black Pearl
. Saldana appeared in three films in 2004, including
The Terminal
,
Haven
and
Temptation
. In 2005 Saldana appeared in
Constellation
,
Guess Who
with Ashton Kutcher and
Dirty Deeds
and in 2006 featured in
Premium
.
Among other roles, Saldana played Uhura in the 2009 film
Star Trek
. In 2009, she played Neytiri (Neytiri te Tskaha Mo'at'ite), the Na'vi chief's daughter, in James Cameron's
Avatar
, a role that raised her profile. In 2010, Saldana starred in
The Losers
. Saldana also appeared in
Takers
,
Death at a Funeral
and
Burning Palms
. In August 2010, her television ad for Calvin Klein's "Envy" line debuted. In 2011, Saldana starred in the romantic comedy
The Heart Specialist
, she also starred in the crime drama movie
Colombiana
as Cataleya Restrepo, a professional assassin. In 2012, she starred in the drama film The
Words
.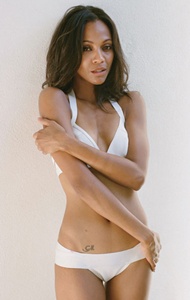 Stone Rage Battle Zone Matches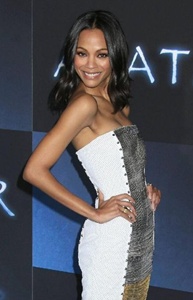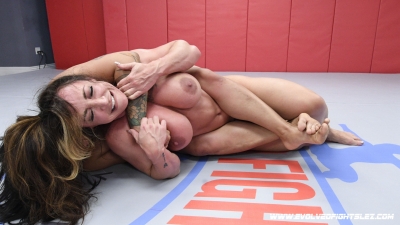 Brandi Mae vs Mia Little
BACK TO THE CELEBRITIES