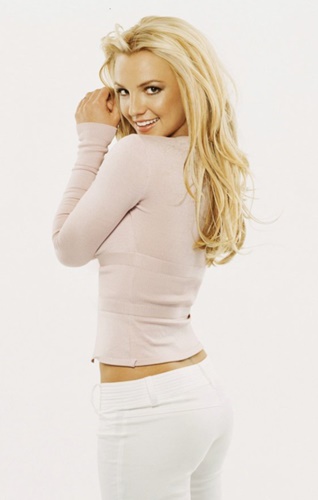 BRITNEY SPEARS
Born: December 2, 1981 Height: 5'5"
Britney Spears was born in McComb, Mississippi, and raised in Kentwood, Louisiana on December 2nd 1981, and took America by storm back in November 1998 with her debut single '…Baby One More Time', which smashed into the American Billboard charts at #1. Her debut album of the same title was released only a few weeks later also debuting at #1, making her the first ever female artist to have a simultaneous Billboard #1 single and album with a debut release. The impact was mirrored on charts throughout the world. Britney Spears had arrived on the music scene in a very big way.
Appearing in talent shows and choirs around her hometown, Britney's talents were obvious from a young age. She auditioned for The Disney Channel's 'Mickey Mouse Club' at the age of eight. Too young for the show, but too talented to dismiss, a Disney producer helped her to get an agent in New York where she spent the next three summers studying performing arts. At age 11, with varied and invaluable entertaining experience already behind her, Britney graduated to a coveted place in Disney's 'Mickey Mouse Club'.
After a couple of years on the show, Britney went back to New York to start a music career hoping to follow in the footsteps of her idols Michael Jackson,
Mariah Carey
and
Whitney Houston
. Brought to Jive Records' attention, Britney had an opportunity to sing 'a'cappella' for record company executives. Her talent and natural presence were undeniable. She hooked up with Backstreet Boys' producer Max Martin and Whitney Houston producer Eric Foster White who loved her voice, so they set about recording some great pop songs, the first of which was '...Baby One More Time'. An album soon formed under the name of this first song, which subsequently became the first single. With the high-energy video and infectious groove, '...Baby One More Time' was welcomed by the World of pop music with open arms. A cover of 'Rolling Stone' (April Issue 1999) increased the frenzy. Britney was rocketed from pop-starlet to mega-star. She became a phenomenon across the World and was in demand from virtually every corner of the globe.
After a massive summer tour across North America, Britney returned to the charts with another smash hit, '(You Drive Me) Crazy'. She won all four awards for which she was nominated at the MTV Europe Music Awards in Dublin. The categories were Best Female Artist, Best Breakthrough Act, Best Pop Act and Best Song for '…Baby One More Time'.
Born To Make You Happy', the fourth single to be taken from Britney's debut album, was released in January 2000 and shot straight into the top of charts around the World, securing her status as a pop phenomenon. In between touring and promotion, Britney recorded new songs for an eagerly anticipated second album: 'Oops!… I Did It Again' was the first single from an album with the same name. The album release followed, debuting at #1 in the U.S.A., Canada, Japan, Korea, Taiwan, France, Germany, Netherlands, Spain, Sweden and 15 other countries worldwide. Its' reception stamped the title 'Oops!… I Did It Again' with uncanny appropriateness – she had indeed 'done it again!'.
In 2001, the reigning Queen of Teen Pop shows us a fresh and more mature side. The new songs on her third album, 'Britney', reflect the changes in her life and her development from a teenage girl to a mature, young woman. Working with producers such as The Neptunes, on the first single 'I'm a Slave 4 U' has allowed her to move on to the next level. Other producers and songwriters on the album include Max Martin, Rami, Riprock 'n' Alex G, Dido, Josh Schwartz and Brian Kierulf of KNS Productions, Rodney Jerkins, Justin Timberlake and Britney Spears herself.