Journey Into Mystery!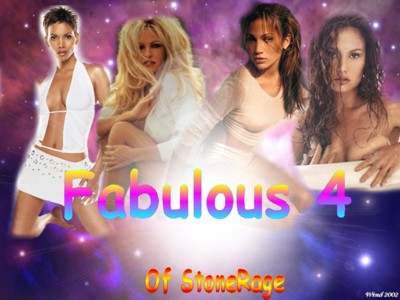 A Band of Bitches-VLK Production!



Tia couldn't believe how much punishment this bitch had taken, but she knew now though. Almost DONEHERE! Tia quickly turned her attention to Halle as they both heard Pam yell AGAIN! About the fact that another pack of maid enforcers were comin round the corner and that they'd better DO SOMETHING!?!? Crissy gut-punched Pam to shut her the fuck up! Then gave her an elbow! Along with a knee to stand her the fuck back up! Pam pushed Crissy back however she could barely keep her fuckin hands up, can't believe this shit, but "I need a little help here guys!" I know she's on the verge of "OH-not tha FACE!" stubborn bitch "AND NOT THE TITS EITHER! THESE ARE NATIONAL TREASURES! OW-FUCK!"

Crissy'd heard enough outta this bleach blonde BIMBO "STUPIIID, SLUT!" Crissy caught Pam with a left that sent Pam's Goldie-locks flying with the force of how hard Crissy'd just hit'er! But then!? Crissy caught Pam coming back with a right that damn near made Pam go down as Crissy told her to "SHUT-UP!"

HOLY SHIT!?!? Pam reached out and GRABBED CRISSY! As she felt her entire body freeze-up from that last combo and it certainly wasn't a meal she wanted to savor again! I'M GETTING MY ASS KICKED BY A FUCKIN PORN-BITCH?!?!? WHAT NEXT!??! MAREY CAREY FOR PRESIDENT!?!? MIMI MIYAGI IN 08!?!? "FUCK!!!!" Crissy blasted her again and Pam felt the room swim out from under her and she just lunged right into Crissy causing the irate brunette bitch to cry out as the two of them collapsed to the concrete! Crissy whined as she'd already been KO'd earlier by J-lo and Halle when the other half of the Fab-4 came out of nowhere while she and the others were beating the crap out of Pam and Jennifer! Fuckin "GETOFFAMEH-HEP-C-WHORE!" She felt and heard her black and red-trimmed French maid uniform get stretched and tear around her tits as Pam clutched and dragged her down! Then she felt Pam's hand mug her in the face at the same time she felt Pam maul her right-tit with her nailed fingers "AHHH-shi-SHIT! GET OFF!" Pam could feel prickly-heat all up and down her fuckin spine and backside as she hung the fuck on to Crissy at the same time hanging on to fuckin consciousness! She cried out as Crissy mugged her back! And ripped her bikini-top open exposing her tits too! Pam's eyes rolled up and she lunged back into Crissy causing her to cry out! Pam added her own anguished cry to Crissy's as she was trying extra hard to stay the fuck up! If I GO DOWN!?!? Then we're totally FUCKED!

Crissy bared her teeth and struggled against Pam who was now clearly making it her fuckin business to just flop all the fuck over her and tie her down and keep her out of the way! Won't let u interfere! Crissy groaned and shoved Pam up so that Pam sat back on her legs! Her hair all up in her fuckin face and her tits hangin out! Crissy quickly flicked her head to the side to get her own long brunette mane outta her face! While she came up with an open-palm right to Pam's HEART-TIT! KNOCKING THE BLOND BAYWATCH BITCH BACKWARDS WITH A HARD BITCH-BARK! PAM UNFOLDED HERSELF BY ACTUALLY ROLLING ONTO HER STOMACH AND TITS! AS CRISSY GOT TO HER HANDS AND KNEES! CLOSED ON ALL FOURS! AND BITCH-BARKED IN SURPRISE AND PAIN AS PAM BROUGHT BOTH HER FEET DOWN ON CRISSY'S LEFT SHOULDER AND NECK! CRISSY'S EYES GLASSED OVER AS PAM'S ATTACK ACTUALLY BROUGHT HER DOWN TO HER TITS ON THE COLD CONCRETE CONCOURSE FLOOR! WITH HER RED-AND-BLACK PANTIES SHOWING AS HER ASS SHOT UP FROM BEING DRIVEN DOWN FROM OFF OF ALL FOURS LIKE THAT! CRISSY'S BODY FLINCHED AS PAM BROUGHT HER FEET AND LEGS BACK DOWN ON CRISSY'S UPPER-BACK AND NECK! FFFFUCK! CRISSY THREW HER HIPS AND ASS OUT AS PAM'S CHILDISH LOOKING-BUT EFFECTIVE ATTACK! CONNECTED AGAIN! DRIVING HER CHIN AND TITS FIRST! BACK DOWN AS SHE TRIED TO RIGHT HERSELF! A THIRD SHOT MADE CRISSY CRY OUT LOUD AND HARD AS SHE CROSSED HER ANKLES AND SAT HER ASS UP FURTHER BY BRINGING HER KNEES CLOSER TOGETHER IN A SHARP SLID ACROSS THE SMOOTH GRAY FLOOR FROM WALKING RIGHT INTO PAM'S DESPERATION MOVE!

But it was only then as Halle felt Lanny punch the crap outta her RIBS! That J-Lo was starting to get overwhelmed by the THREE bitches that she was fighting! One of which they all knew was the ringleader! We gotta get over ther "OW!" Lanny brought Halle back to the reality of her own fuckin fight and Halle was quick to tell the Canadian cunt "DON'T KNOW WHEN TO QUIT! DO YOU!?!?"

But Lanny snapped back with a strain "AMERICAN---ASSHOLE! GETCHU! I'LL----GETCHU!" But then Lanny "URK!" was quickly reminded by Halle that the only one who was in a position to get anybody >or anything or anyone!?!? Was her! Lanny, like her sister, was pinned up underneath the side of her opponent! Unlike Kimberly, Lanny had a little bit more fight left in her but that was now being rectified by Halle! Lanny writhed flat on her fuckin back! From being taken down by Halle, but as she started to back-elbow Halle she felt Halle's full weight on her neck and TITS! Unlike her sister, Halle's hold was moreso around Lanny's NECK! And Lanny quickly YELPED! And bridged up on her black-and-pink high heels as Halle put the fuckin screws to her and leaned into it with all she fuckin had! The weight of Halle against her tits wasn't working wonders for breathing! Never mind the fact that Halle was choking her the fuck out at the same time! Lanny tried to pull her head free like a rank-fuckin-amateur as she spread-eagled her legs and got up onto her high-heels! Exposing her two toned black-and-pink panties and the fact that she was camel toeing the crap outta them! While bridging her back and whining like the trapped bitch that she'd been reduced to! Halle tried to get more leverage, but felt Lanny grab her hair as she leaned back! GOTCHU-----NOW!

Meanwhile Halle heard J-Lo cry out and she could hear her exchanging shots and taking more than what she was giving! I gotta wrap this up! But Lanny wasn't giving her the leeway even from her fucked vantage point! Far as Lanny was concerned the least she could do was tie-up Halle till Mistress Julia and the others could overwhelm any one of these Fab-4 Fuckers and then it was all over for them "Our!" even as her face turned red she sputtered at Halle the fact that "I won't-----quit! Our sheer----numbers----Are gonna do u in!"

"I bet your great at Frat parties too, tramp!" But Halle had to admit as she heard Jennifer cry out again! Can't just leave Jenn to fend for herself like that!?!? And this bitch is fuckin right! Halle tightened her hold and Lanny's eyes watered and she opened her mouth wide exposing strands and streamers of cockspit clogging the inside of it! As she elbowed Halle weakly and hardly pulled her hair as Halle's hold finally had gotten the better of her! She stuck her tongue out drooling and dripping with cockspit as Halle smirked and softly told her "I'm sure the boys love you, now don't they?" Lanny whined and bridged! Then she clutched Halle's upper bicep and shoulder as Halle was still hunched over her holding her in this necklock! As she leaned hard against Lanny's tits to help compress and cutoff even more air. Lanny's eyes became slits as she settled back down onto her ass and arched her back in a feeble attempt at escape! She'd creamed her camel toed panties hard and heavy as she slowly began randomly slapping at Halle's arm and aimlessly meandering her legs open-and-close slowly at the knees… Knowing that she was showing straight up her two-toned mini-skirt. Showing the fact that she wasn't going anywhere, anymore. Like her sister, she decided that sitting and tying up her opponent for whatever time she had left… was the only thing she could do right at this point. She shuddered and held on and concentrated ONLY on holding out for as long as she could, simply laying there creaming her panties till whenever this bitch finally brought the axe down on her neck and forced her to piss all over her pussyjuice soaked two-toned thong!

Can't take much more a this "GUYS!?!? LITTLE, OH! LITTLE HELP HERE!?!? SHIT! LOTTA HELP HERE! NOW! OH!" this BITCH!? She's gotta be the ringleader! She's the, J-Lo managed to cover-up from Julia's next shot! But then she found herself rocked in the kidney area by Lisa Daniels "OW-PHUCK! GUYS!!?!?" I HATE BEING THE FUCKIN TANK FOR THIS GROUP! GETS FUCKIN EXPENSIVE AS HELL! J-Lo literally shouldered into Julia! Causing Julia to cry out and give her some space! J-Lo then turned with a backhand that was all too easily ducked by LD! Then J-Lo cried out as Julia YANKED HER BY HER HAIR AND TOLD HER TO "CUT THAT SHIT OUT!" J-LO YELPED! AND THEN TOOK A SHOT TO HER WAIST! A KICK FROM KATSUNI! With love… THEN KATSUNI PUNCHED J-LO WITH AN OVERHAND RIGHT! WHILE JULIA AND LD GAVE HER KICKS TO THE THIGH AND HAMSTRING! J-Lo cried out and limped BACK! Crying out for help again! "OH THE HAMI!?!? OHHHH, THE HAMI!"

Julia smiled as she could see J-Lo's rock hard nipples! Through her dull candy-cane colored striped tee! Finally reached your limit, about-time! You'd make a fine Maid Enforcer, too bad you're too busy being Stone Rage's bitch, shame really, u nasty girl you. You'd make a fine Maid Enforcer. Julia closed quickly as J-Lo really was hamstrung now! Clutching the back of her left hamstring she tried to limp back as Julia pelted her in the mouth! Which stopped Jenn's retreat in a hurry! But then Julia came right back with the same right she'd just unloaded to Jenn's mouth! Reloaded it! And fired it right into J-Lo's exposed mid-riffed mid-section as she said to Jennifer "Your friends can't help u now, fool!" Jennifer covered up and actually doubled over from the gut-shot! LD CHOPPED HER ON THE NECK! While Julia kicked the crap outta J-Lo sending her stumbling right into her right-hand henchwoman and fellow French Fucker "Katsuni!?!? FINISH HER WHILE I HELP THE OTHERS!"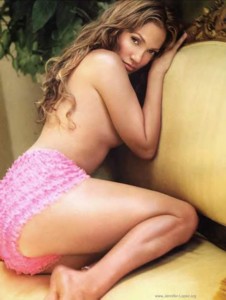 Everything was spinning, but J-Lo had other ideas for good ole Kat

s

u

uu

u

ni

,

fuckin

SLUT!

Jennifer immediately unloaded a fierce back-elbow on an already worn down and wounded Katsuni "HUHHL!" Julia turned back on instinct at the sound of hearing her favored bitch

bark

like that!?!? And if it wasn't for Lisa Daniels? J-Lo would have caught the French Fucker flat-footed, but the Columbian born-American! French maid wearing enforcer! Was right there to sock J-Lo sideways which caused her to cry out "NNOSY

---

BITCH!" LD had caught J-Lo before she could close in to catch her mistress Julia off-guard! This time it was Jennifer that was crying out while Julia had no choice but to hesitate at the fact that Katsuni was too weakened now! And she wasn't sure if LD could handle J-Lo by herself, BUT!?!? I can't let Lanny and Kimberly go down like I just let Aniya get polished off! BUT!?!?

J-Lo collapsed to her knees and Julia, LD and Katsuni swarmed on her hard! Hammering her as she whined! She knew it was all over even as she wildly flailed upwards and caught LD in her midsection! Driving the rabid bitch back for a second, but certainly NOT stemming the tide and stopping Julia and Katsuni who both began cursing her in French! GREAT!!?!? J-Lo whined to herself, gettin fuckin cursed out by a pair of French poodles! ISWEARIF!?!? But she was quickly brought to all fours flinching! Bitches kept working over my fuckin legs! Caught-on too fuckin late! Now they were just puttin the whip to her ass and polishing off the denim jeans-short wearing workhorse! THIS SHIT IS SOH NOT FUCKIN FAIR! I just can't BEAT ALL OF THEM!?!? FUCK---IZ----EVERYBODY AT!?!?!? Jennifer cried out again and Halle and Tia let go of Lanny and Kimberly! FUCK-IT! They both thought! They'd both worn down the two tramps, better to gamble and help Jennifer than keep struggling with Tweedledee and Tweedledum and have Jenn knocked out for sure! Freeing up three bitches to come and POUNCE ON THEM! While they were still trying to tie-up and finish-up these two sorry-ass bitches "HANG-ON, JENN!" they both cried out! While Lanny and Kimberly began suckin wind and gasping and coughing! Rolling around on the concourse concrete trying to regain their fuckin bearings! And even while that was going on Pam was finishing up Crissy Moran! BUT NOW!?!?!

"TAKE THEM DOWN!" Charmaine screamed!

"I was just about to say that TOO!" Beyoncé blasted right into Charmaine! CUTTING HER OFF AND TAKING HER DOWN!

Charmaine bitch-barked hard as fuck!

Tyra slammed into Adele! And Jaime Pressly came from out of nowhere to take down Michelle Thorne! All three Maid Enforcers were thrown for a big fat loop! While Julia turned to see why her wife was making her very horny as fuck with that sweet wail of hers, at the ABSOLUTE WRONG TIME!?!? It gave Halle the opening she needed to catch Julia right in the mouth at the same time that it gave Tia the chance to hit Lisa full blast right between the tits! Katsuni was still trying to regain her composure when the tide swung hard against her and her side! She went to help Julia but cried out as she instinctively turned back towards J-Lo who pelted her right in the puss! Once right between the legs with a low-blow from the floor! Katsuni YELPED! And grabbed between her legs as she practically lurched forward and doubled over from J-Lo's unexpected attack! She cursed hard in a steady stream of French as she stood on the toes of her high-heels holding her throbbing pussy! Then she BITCH-BARKED! AS J-LO THREW HER WHOLE BODY INTO CATCHING KATSUNI WITH A FULL-BODY RIGHT-CROSS TO HER CHIN! HER LONG BLACK MANE OF HAIR WAS HANGING OVER HER FACE WHILE SHE WAS STOOPED OVER STUNNED SENSELESS FROM THE LOW-BLOW AND THE FACT THAT J-LO HAD KEPT COMING AFTER THEM EVEN WHEN SHE'D CLEARLY TAKEN TOO MUCH FUCKIN PUNISHMENT! JULIA WAS STILL REELING FROM HALLE'S SUDDEN OFFENSIVE BUT SHE TURNED BACK IN TIME TO SEE HER PREIOUS SUBORDINATE BITCH STOOPED OVER AND CURSING! KATSUNI!?!? Just seeing Katsuni doubled over so hard!?!? Teetering on her toes and holding her cunt!?!? KATSUNI!?!? GET!?!? Julia knew that Katsuni was ready to be put away and was just pasting her panties with all kinds of cunt cream! SHE WENT TO MOVE TO HELP HER WHEN J-LO LUNGED UP AGAIN FROM OFF THE FLOOR AND QUICKLY CONNECTED TO KATSUNI'S MANE COVERED FACE! JULIA FELT HER OWN TITS FLINCH RIGHT ALONG WITH HER CUNT AND ASSHOLE AT HOW HARD AND QUICK J-LO'S DESPERATE MOVE LANDED! SHE YELPED RIGHT ALONG WITH KATSUNI AS KATSUNI'S MANE WAS SENT SPLAYING OUT IN ALL DIRECTIONS AS J-LO FELL FLAT ON HER STOMACH! OUT FUCKIN COLD FROM BEING BEAT DOWN BY THESE THREE BITCHES! BUT KATSUNI CRASHED AND BURNED! CRUMPLING AND COLLAPSING ONTO THE SIDE OF HER FACE! RIGHT ON J-LO'S SLIGHTLY UP-TURNED ASS! JULIA'S MOUTH SLIDE OPEN IN SHOCK AS HER PRECIOUS PUSSY FELL TO HER KNEES WITH HER ASS UP-TURNED! PISSING HARD THROUGH HER PANTIES AT BEING PUNCHED OUT AND THEN PASSING OUT ON THE VERY SAME BITCH THAT DID HER IN!

JULIA THEN CREAMED HER PANTIES EVEN MORE AS HALLE SPUN HER BACK TOWARDS HER! AND HAMMERED HER HARD IN THE GUT! "UHHH!" THEN RIGHT IN HER TITS! "UH-HUHN!" THEN IN HER! JULIA BLOCKED ON INSTINCT! BUT SHE REELED FROM IT! WHILE HALLE PRESSED HER ADVANTAGE! AT THE SAME TIME PAM PULLED CRISSY UP BY HER HAIR! CRISSY FLOUNDERED AND TRIED TO REGAIN HER BEARINGS BUT GETTING WOMANHANDLED BY PAM QUICKLY MADE HER GIVE UP AND WHINE!

 

SHE REACHED UP WITH BOTH HANDS AND GRABBED AT PAM'S HAIR-HOLD! BOTH BITCHES TITS WERE SWINGING IN THE WIND AS THEY STRUGGLED HARD TILL PAM GAVE OFF A BITTER GROAN OF ANIMOSITY AND SHOOK CRISSY BY THE BACK OF HER HEAD AND MANE! CRISSY ARCHED HER BACK AND KEPT GIVING OFF BREATH-CATCHING BITCH-BARKS AS SHE WAS STILL ALL FUCKED UP FROM PAM KICKING HER! SHE COULDN'T GET OFF OF HER KNEES AND THAT ONLY RODE HER HARDER AS SHE FELT THE FACT THAT PAM WAS CLAWING HER TITS NOW WITH ONE HAND AND STILL HOLDING HER BY HER FUCKIN MANE OF HAIR! PAM ON THE OTHERHAND WAS USING CRISSY AS A MEANS TO GET BACK TO HER FUCKIN FEET! AND BOTH BITCHES KNEW IT! CRISSY HUNCHED FORWARD ON ALL FOURS AS PAM GROANED AND USED HER TO GET UP ON ONE KNEE! GIVING THE ANGRY BRUNETTE BITCH THE SLIMMEST OF CHANCES TO EITHER GET OUT OR GET BACK IN THE FIGHT AS PAM HAD TO EASE OFF HER HAIR-HOLD SO SHE COULD USE CRISSY AS A SUPPORT TO STAND! CRISSY FELT PAM'S GRIP LOOSEN BUT SHE COULDN'T GET HER FUCKIN MIND RIGHT! SHE FUCK-PANTED AND INSTINCTIVELY BITCH-BARKED TO GET THE ATTENTION OF HER FELLOW MAID ENFORCERS AND LET THEM KNOW SHE WAS TOO FUCKED UP TO FIGHT AND THAT SHE NEEDED ASSISTANCE!

But all that did!?!? Was push the other Maid Enforcers further the wrong way as Charmaine recognized Crissy's cry as a call for help! But Beyoncé wasn't exactly concerned about that! She'd caught Charmaine off-guard and took her down hard! The concourse floor certainly didn't give as Beyoncé brought Charmaine down! And Beyoncé herself wasn't fucking around as she quickly mounted Charmaine's stomach and quickly brought her ass and hips down on it intentionally forcing the air out of Charmaine who flinched hard as fuck and sat up to get slapped down by Beyoncé! Charmaine's eyes rolled as she bitch-barked from being bitch-slapped only fucking herself over even more because Beyoncé'd just driven the air out of her in the first place! She jerked and flinched again at the rapid loss of air and the huge amount of fuckin damage she'd just had piled on her so fuckin quickly! While she creamed her cunt hard as fuck as she was that quickly ready to be put away from being blindsided by Beyoncé! Already running around ragged at the cunt trying to find her missing wife Julia! And at hearing the multitude of bitch-barks begging for help or assistance from Julia's initial panty-raid party and now her own pack of porn bitches as well! Her eyes glazed over as she reached up with both hands to goose Beyoncé's TITS! Only for Beyoncé to crash her ass and hips hard again on her stomach and drive the wind out of her again "OHHH-bloodieeee-HELL! AH!"

Beyoncé bitch-slapped her again as she was sitting up literally frozen with her hands just shy of her tits! Beyoncé quickly quipped "No autographs, sorry!" Yeah I'm sayin that shit now 'cause this bitch is all fucked up! Better not fuck around! And no sooner did she say that to herself she quickly heard in her ear, softly "You betta not fuck this up." I WON'T! She quickly thought back to which the same soft and husky voice told her again in her ear "See that u don't, okay?" WHATEVER SASHA! DON'T HAVE TIME FOR THIS NOW! IN THE MIDST OF KICKIN-BUTT! CALL BACK LATER! But that only made Sasha even more fierce as she told her mouthy alter-ego abruptly "Don't get cute with me, BITCH!" Beyoncé blocked Charmaine's attempt to gouge her eyes! And rode Charmaine's stomach hard while she grabbed Charmaine's TITS! AND GOOSED THEM! CHARMAINE GRABBED BEYONCÉ'S WRISTS AND SHOWED HER TONGUE AS SHE NARROWED HER EYES AND ACTUALLY PICKED UP KNEES FROM THE EFFORT OF TRYING TO RESIST! WHILE BEYONCÉ KEPT PILING ON MORE AND MORE PNISHMENT! CHARMAINE KNEW THAT BEYONCÉ WANTED TO GET HER CLAWS INTO HER TITS AND THAT MADE CHARMAINE FIGHT HARDER BECAUSE SURE ENOUGH! BEYONCÉ WAS! MAKING SURE TO TRY TO SINK HER NAILS THROUGH CHARMAINE'S RATHER TIGHTLY MESH-KNITTED FRENCH MAID UNIFORM! AND AS IF CHARMAINE WASN'T ALREADY PRESSED-AND-STRESSED ENOUGH!?!? SHE HEARD MORE BITCH-BARKING AS LD WAS GETTING HER ASS HANDED TO HER BY TIA CARRERE! CRISSY WAS GETTING POLISHED OFF BY PAM! JULIA WAS WHINING HARD BECAUSE HALLE WAS WINNING! TYRA WAS STARTING TO GET CONTROL OF ADELE! AND JAIME WAS PRESSING MICHELLE THORNE BACK TO THE FLOOR TO FINISH HER OFF TOO!

And all the while… Anna listened intently on her ear-piece… while she and Brittney, along with Aria, were slowly closing on the scene "Looks like C & J could use some help." Britney nodded at Anna's words while Aria licked her lips and tried not to think about the fact that they're getting their cunts kicked! Maybe we should pick-up the pace? But Aria didn't say that because she knew that right then and there Anna would question whose side she was on. They'd left Salma with their Master as it was time for Salma to get ready for her match. Anna faked a confirmation call from Julia, which she knew her Master was well aware of but opted NOT to scold her for fear that he'd ruin Salma's morale "We aren't here to humor Salma's ass." Anna muttered, to which Brittney nodded in agreement to, but Aria was realizing that perhaps it wasn't such a good idea to side with Anna and her bunch in this little intentional backstab-power grab. And yes, it wasn't that Lanny and Kimberly failed to sneak into some ole cluttered and cramp-campy backroom! It was because Anna had intentionally tipped off security that she'd… seen some suspicious looking bitches dressed in knock-off fashions of her and her group of girls, honored and invited guests! Of Stone Rage himself, to this beautiful BZL event. Perish the thought that some hooligans would dare to come in here and try to raid the sacred sanctity of this secret balloted event where the, yeah whatever!? Even thinking about it made Anna laugh out loud as she loved how she'd set this whole fuckin thing up! Aria was of course uneasy and didn't know the full details, of course not, Anna mused to herself. Aria is too much of a weak bitch to knowingly sabotage the others, but she still is Cult of Geese material. Anna looked at Aria, walking to her right. Such a clueless bitch you are, but with a little help from Aunt Anna…? You'll be a loyal subject… of the Dominion. Or some shit like that! Anna laughed out loud again as she savored the sound of Charmaine and Julia and all the rest of the heretic's getting their cunts-and-asses KICKED! Brittney loved seeing her mistress in such high-spirits while Aria…? Was reallllly starting to regret co-signing this crap, to which Anna told her softly "Don't worry Aria, soon you'll be either 2nd or 3rd or when I am made 1st? I'll assign you to be the Master's personal bitch." Anna smiled because as soon as the words left her lips Aria couldn't resist! She damn near broke her neck as she looked at Anna like a horny bitch in heat, hopeful! Till she remembered that she was talking to Anna… Then her face kinda… turned timidly sour, to which Anna patted her shoulder and moaned at her "There-there, child. Don't worry, I know what you want. And Aunt Anna is gonna give you exactly what u deserve." Aria… didn't like that, but Anna told her and Brittney "Enough. Come along, don't wanna tarry too long and then we don't make it in time to make the save."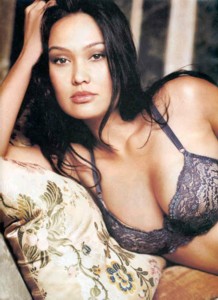 Anna had no idea that she was actually already too late. LD was slumped forward on her feet, swaying on her high heels with her tits exposed and swaying right along with her hanging arms out in front of her! Didn't think----she was this good! Lisa curled her cocksuckers as she drew her tongue back into her mouth. Licked her lips, slobbering all kinds of cockspit over them in an attempt to take the sting out of them from Tia's attacks! Then? As her body heaved from her hard fuck-panting, she added some more hot sticky cunt cream to her panties! She was ready to cross her ankles at this point and struggle as much as she might!? All she did was sway there and abruptly draw in a deep breath…! And then exhale an exhausted moan and roll her eyes up! She whined periodically as she'd failed to snap out of it. And she couldn't take anymore shit from Tia. Her tongue slid back out covered in cockspit as she fuck-panted with her mouth open, hot and heavy. Tia herself swallowed hard and then gave off an angry groan which caused Lisa to yelp and tense up as she knew Tia was winding up to finish her! She tried one last time to pick her hands up but only succeeded in feeling the soaked sensations of her cunt and asshole drowned in her juices! And the fact that her tits were supersensitive too! She managed to open her eyes weakly and shut them tight the moment that Tia connected… with a tap on her chin.

"I'm too fuckin tired, girl." Tia gasped "You ain't half bad, bitch."

Lisa looked at Tia and moaned at her "Next time… you're in Vegas… Come up and see me some time…" Lisa was ready to fuck now and Tia had earned her.

Tia actually shivered and softly told her "It's a date… Now…? Go to sleep…"

Lisa's eyes rolled up and she fell like a puppet cut from her strings! She made sure to collapse down onto her knees and almost simultaneously onto her tits! She took in a sharp breath and shuddered as she turned her ass up and crossed her ankles! Knowing she was like this at Tia's feet! She blacked out immediately as she barely had time to feel the stunning cold concrete against her tits! Or the fact that she pissed hot and heavy at being broken in by Tia and inviting her to Sin City to fuck her!

Tyra was momentarily locked up with Adele! But shoved Adele's arms down causing Adele to groan in frustration as her mane was sent flying! Adele already had her heart-tit exposed and mauled by Tyra when Tyra had her down! She flipped her hair up and stood straight up into a shot to her heart-tit from Tyra! But her blond mane had done the job of flying all up into Tyra's FACE! Causing her to stumble back momentarily distracted! Adele couldn't capitolize though because of how hard Tyra had caught her in the tit! Instead of closing on the wide open Black bitch she instead grabbed her heart-tit with both hands and stood there stunned stupid from losing her breath! LUCKY CUNT! LUCKY----SHOT! Adele staggered back panting and trying to regain her bearings, but Tyra snapped out of her own stunned stupid stupor! And closed in on Adele telling the tall Brit-Bitch the fact that "NO U DON'T!" Adele went to do something, but Tyra covered the short distance in a hurry and gripped her up by her hair and shoulder! Shook her! Even as Adele was gasping and groaning as if Tyra were fucking her! Adele finally cleared the cobwebs and grit her teeth and glared at Tyra but before she could grab her Tyra started to sling her around and shove her back-and-forth! NOT LETTING GO OF THE REINCARNATED LOOKING LADY GODIVA! Adele cried out and BROKE FREE! ONLY TO TAKE ANOTHER SHOT TO HER EXPOSED HEART-TIT THAT WASN'T LUCK AT ALL! SHE WINCED AND DREW BACK! CLUTCHING HER TIT AGAIN AS TYRA SENT HER BACK INTO A TAILSPIN OF PAIN! Adele was already pretty fucked hard from Tyra's initial surprise attack! And just like Char and Thorne!? Crashing to the concourse was NOT! A good idea! So much like them, Adele's long thick-ragged cuntlips were drowned in cunt cream from getting shocked and socked while supposedly rushing to the rescue! Never mind that she was already just as worn as Thorne and their mutual Mistress Charmaine! From searching endlessly for Julia and her panty raiding party that shoulda had no fuckin trouble pilfering a goddamn dumb-ass lottery result!

Tyra could see that Adele was on dream street again and she pounced immediately! Last thing I need is for this fuckin fight to go to extra innings! Tyra knew that in a long or pitched fight!? She'd get her ass kicked as usual! But she opted to follow and volunteer to help out the Fab-4 when Stone Rage called her cell and said that they'd disappeared in the back some time ago and hadn't said a word in almost thirty minutes. THIS TIME I'M GONNA GET IT RIGHT! Tyra grabbed Adele by her hair and forced her to bend over while Adele was only concerned about covering her heart-tit and keeping Tyra from hitting her there again! She was all out of sorts and it made an easy opportunity for Tyra as Adele groaned and struggled but only with her legs! The sound of Adele's high heels scraping the concrete was hard and steady as she struggled in vain! Finally she let go of her heart-tit to try to fight her way out of Tyra's hair-hold and just as she feared Tyra struck her right as soon as she took her hands away! She arched her back up and sucked on her teeth from the first shot! A knee-lift to her clearly vulnerable heart-tit! But then as she went to cover up Tyra hit her right in her arched back with flat of her fist from as how up as she could get her right hand! The shot actually echoed and Adele immediately arched her head up from the feel of the impact actually almost rattling around inside her!??! WHUT THU PHUCK!?!!? Her eyes glazed over immediately! As she half-covered and held her heart-tit with her left hand, while her right arm simply hung limp as she was arched over like this!

Everybody heard the sound of Tyra's shot to Adele and it only drove the remaining Maid Enforcers feet further into their graves! Crissy pissed herself as Pam finally stopped socking her in her tits and face! The punches weren't anywhere near as hard hitting as when Pam was still fresh! But Crissy felt each one none the same AND Pam had pulled Crissy's mane forward and across her fuckin face! So she was literally sitting in front of Crissy pulling her hair and forcing her to sit there and take it! While all Crissy could do was hold on to Pam's left wrist with both hands and eat punches to her hanging tits and occassionally to her face! She writhed and bitch-barked! Randomly trying to jerk away from Pam till Pam's barrage overwhelmed her and her arms fell to her side and she just squirmed every so often hard from her hips and tits! The moment Pam stopped Crissy pissed and pissed hard as they were both essentially porn bitches, but Pam got celebrity cult status while Crissy was a very well known, unknown! And she hated it! She took in a shuddering breath as everything shut down. She crossed her ankles as she sat on her knees and the moment Pam let up on her hair, she hovered there for a second with her mane obscuring her face… She wasn't getting up a third time. It'd already taken her a Herculean-effort to recover and come back around the first time she'd gotten laid low, this time? No. Never mind the fact that Pam didn't let up on her at all. Her whole body ached like fuck and she'd camel-toed the crap out of her panties! From all of this fighting. She slid over onto her side and back… her hair sliding through Pam's fingers till she was semi-contorted on her back. Her legs unfolded from underneath her as she flashed her soaked sloppy panties that gagged her cuntlips. The moment her deadweight sunk onto her back, her legs opened at the knees and her short black-and-red trimmed French maid skirt was up around her waist! She did manage to get her hands onto her blemished and bruised tits but she was still quite Out.

Cold

.

Pam huffed and tried to regain her breath… As she slid back onto her knees and hoped that nobody was bearing down on her, because she was totally spent! "I need a vacation…" she panted, but felt good! She mindlessly pumped her fist next to her thigh, too tired to raise it, as she patted herself on the back "I still---I still gotta----I still GOT IT! I think?"

Jaime Pressly however was NOT having as hard of a time as any of the others "C'MON, BITCH!" She squared her shoulders with her hands up as Michelle looked at her in painful disbelief! Jaime invited Michelle to try again with her hands "C'MON!" Michelle was slumped forward and her tits had been popped out through the deep neckline of her French maid uniform. She had tried ten different ways to Sunday to regain control of this fight since Jaime jump-kicked her down at the start with that run-in from outta nowhere! But Jaime had gotten momentum and KEPT IT! With a quick jerk of her head Michelle got her blond mane up out of her face and picked her hands back up. Jaime nodded slowly, dressed in her jeans and cowboy boots along with her comfy white-tank top! She'd been workin out in the back and was pissed as shit about not gettin match for yet another week! BULLSHIT! So unfortunately for Michelle, JP had followed Tyra and Beyoncé figuring that somehow those two bitches had gotten some sort of inside scoop from Stone Rage, but the last thing she expected was a fistfight!

Michelle motioned for Jaime and Jaime came in hard and fast! Michelle evaded Jaime's right-hook! And responded with a knee to Jaime's GUT! Jaime winced as she was momentarily lifted up and knocked sideways! As she righted she tasted an elbow from Michelle right to the side of her fuckin face "UH!" She staggered and righted right back into a left! A RIGHT! Then a LEFT! She was spun away from Michelle who raced in to catch a spinning BACKHAND FROM JAIME! Michelle was turned by the impact and the sound of her high heels scrapping and stutter-stepping was loud and hard! At that same time Tia was pulling Lanny and Kimberly to their feet! Michelle finally stopped herself and turned back to face Jaime who greeted her with a left-HOOK! A BODYSHOT TO THE RIBS! A RIGHT! THEN A HARD STRAIGHT-PUNCH TO THE HEART-TIT! MICHELLE REELED FROM EACH SHOT BUT THEN HER MOUTH SHOT OPEN AND SHE LURCHED FORWARD FROM THE SHOT TO THE HEART-TIT! NOT MORE THAN TEN FEET AWAY TYRA WAS KNEEING ADELE IN HER HEART-TIT AND THE TALL BLONDE BRIT-BITCH WAS BITCH-BARKING FROM EACH SHOT AS SHE STUMBLED AND STAGGERED ON THE TOES OF HER HIGH HEELS! JAIME UNLOADED TWO MORE PUNCHES STRAIGHT TO MICHELLE'S HEART-TIT AS ADELE'S BITCH-BARKS GREW LOUDER AND SHARPER! JAIME CALLED OUT TO TYRA AS SHE GRABBED MICHELLE WHO WAS ALSO COVERING UP HER HEART-TIT "I THINK I SEE A PATTERN HERE, T!?!?"

"GOTCHA!" Tyra snapped back!

Meanwhile Tia easily fended off the weak attempts of Kimberly and Lanny to get away! Tia took the two of them by their manes and held them steady as they whined! With a bit of effort she got them to bend over and she dished out a knee to Kimberly's tits first and then her sister Lanny's tits second! Both bitches yelped and flinched, but the second round of knees to the tits made them jump and the third round forced their arms to hang limp! Halle caught Julia in her tits at the same time that Beyoncé had Charmaine flat on her back bicycle-kicking out! At the fact that Beyoncé had gotten her tits free from her top and was now mauling them in her grip because Charmaine was winded from Beyoncé riding and bouncing repeatedly on her belly! Jaime and Tyra slammed Michelle and Adele into each other hard as fuck! TITS FIRST! AND BOTH BLONDE BRIT-BITCHES BITCH-BARKED AND CRUMPLED IN ON EACH OTHER IN A HEAP!

TIA TOOK LANNY AND KIMBERLY AND LITERALLY SLID THEM DOWN TO THE CONCOURSE CONCRETE FLOOR RIGHT ON THEIR TITS! THEY'D ALREADY ABSORBED TOO MUCH DAMAGE ANYWAY AND THIS WAS THE LAST FUCKIN INSULT! BEING BASEBALL SLID ONTO THE FLOOR BY THEIR GODDAMN TITS WAS AN AFFRONT TO THAT WAS RIGHT IN THE WORLD! But Tia found it funny as hell. Lanny and Kimberly however DID NOT! BOTH BITCHES SCRAMBLED AND CRAWLED, CLAWED! TO GET BACK UP! AND THEN THEY SUNK BACK ONTO THEIR TITS WITH SPUTTERING GASPS! AND GOT THEIR KNEES HARD UP UNDER THEMSELVES TO SHOW THEY'D BEEN BEATEN INTO SUBMISSION BY THESE BITCHES! THEY CROSSED THEIR ANKLES AND PISSED ALL OVER THEM FROM BEING HUMILIATED LIKE THIS! BLACKING OUT IMMEDIATELY AS THE COLD STINGING SENSATIONS OF KISSING CONCRETE WITH THEIR TITS AND CLEFT CHINS! WAS THE LAST NAIL IN THE COFFIN! FOR THESE TWO CANADIAN CUNT-AND-COCKSUCKERS!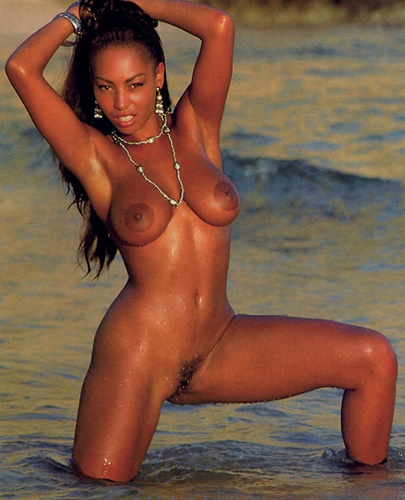 JULIA WAS NO BETTER THAN THE REST OF THESE BITCHES, NEITHER WAS CHARMAINE! BEYONCÉ GRINDED AGAINST CHARMAINE'S BELLY! WET AS HELL FROM THE SOUNDS ALL AROUND HER BUT ALSO FROM THE SHEER FEROCITY THAT THEY'D JUST SHOWN IN TURNING THE TIDE ON THESE RABID FETISH BITCHES! CHARMAINE KICKED OUT AGAIN AND THEN LAY THERE FUCK-PANTING AS BEYONCÉ STILL HAD HER BY THE TITS! The only sound she heard now was Julia's familiar bitch-barking and yelping, whining! Whenever someone was putting the screws to her and finishing her off! Charmaine swallowed hard but fuck-panted shallow. She looked up into Beyoncé's eyes and creamed herself even harder as she knew that Beyoncé was dying to finish her off "Fuckin---

tart

!"even as Charmaine cursed at her she gave up cockspit while her hands fell to the sides of her head, helplessly. Beyoncé didn't waste any time as she'd given Charmaine her last words. She scooted up Charmaine's body and plopped down on her tits first! Charmaine lifted her head and winced! Also lifting her legs at the knees and opening them! Her instincts kicked in to use them to grab Beyoncé from behind but she was just too fuckin exhausted from Beyoncé riding her stomach, literally! Then she felt someone take her by her ankles and she saw Tyra standing over top of her and Beyoncé!?

"Ohhh-no, I see what you're trying to do. Not tonight, honey." Tyra scolded and scoffed.

The sensation of being held by her black stocking covered ankles after being summarily beaten into submission? Was too much. Like all the other Maid Enforcers she creamed her two-toned black-and-white lacey panties. And arched her back to no avail. Her long legs were up in the air in a v-shape, held by the ankles by Tyra who quickly figured out exactly what she was dealing with. She switched from holding Charmaine by her ankles, to holding her by the heels of her high heels. Charmaine immediately lifted her head up again and her eyes rolled up as she came hard at being held by her heels while mounted by her enemy. Beyoncé didn't ask, she simply lowered herself down and began smothering Charmaine out with her tits while sitting on Charmaine's tits. Charmaine let out a muffled yelp and started working her ass and legs but found that Tyra had her held fast! She tried to arch her back, her tits! Tried to get her arms from up underneath Beyoncé's knees and legs as she sat on her tits! To no avail, no good! Her legs slowed quickly and she just started a grinding gyration motion of her ass and hips against the floor and air, drooling from cunt hot and heavy as she was being smothered out! All Tyra was thinking was that!?!? I gotta get these bitches on my show! But the only show Charmaine was giving was a last call on the concourse as her skirt was up from having her legs held straight-up in the air by Tyra. Charmaine let out a long gurgling death rattle as she pissed hard at being smothered out!

"WHOA!" Tyra barely got her feet clear as she glanced around in disbelief!?!?

Halle had Julia by the arm! And she was the last one left now! Michelle and Adele had since slid down to the floor and pancaked onto their tits and turned their asses up, along with crossing their ankles and the obligatory pissing from getting their cunt-and-asses kicked so goddamn hard! Julia was slumped and holding the shoulder that Halle had her by the arm by "Phuckin

bitchez

! Ruined----

everything

!" Julia kept hard fuck-panting as Halle kept her here like this. Halle told her to talk! But Julia cursed her! Flipped her hair back with a quick swivel of her neck! And then she glared at Halle and told her "My Master will destroy you for this!"

But then from down the hall came "No, he won't, Julia."

Julia looked up and saw "ANNA!?!? HELP MEH!"

Pam's shoulders slumped "I'm done! Sorry girls but I need a minute before I can dive back into another fight like this!"

But Anna told them all "I didn't come to fight. I came to apologize for Julia and Charmaine's… stupidity." Julia's mouth fell open as Anna added "Julia and Charmaine were not given orders to carry out this operation from our Master, but instead these blind bitches were trying to curry favor with our Master's new love."

"Can we can the soap opera and get to a point here?" Jaime snapped.

"Certainly," Anna smiled "Salma sent these poor deluded dummies to find out who her opponent was for tonight's title match. Our Master knew nothing of this foolishness and I only learned of it a short time ago."

Tia…? Tia recognized "Wait?! You're the one who tipped us off, I recognize your voice."

Anna nodded, while Julia cried out in frustration "ANNA U SLUT! U SOLD US OUT!"

"I DID NO SUCH THING, FOOL! You had no business following Salma's petty orders. She should fight just like all the rest of us, nothing more, nothing less, and besides? If she can't even win a title match on her own without wasting our time and talents on stealing a lottery result?!?! Then she doesn't deserve to be the Master's First."

"YOU BITCH!" Julia cursed. Halle was unprepared for Julia's sudden outburst! And Julia easily escaped her clutches and flew at Anna whose eyes lit up in anticipation! Brittney started to move in front of her Mistress but Anna waved her off. Julia's mind was racing with the fact that she should have known that Anna would take this opportunity to try to increase her own standing by sabotaging such a stupidly-simplistic operation like this one! She closed and swung! Anna side-stepped and swung back! But Julia hit a spinning side-step and unloaded a backhand as she dodged Anna's attack! Anna bitch-barked as Julia's fist caught her square on the back of her neck! And sent her stumbling forward off-balance! She righted herself and spun back around with her own backfist which whiffed air as Julia ducked under and came back up with a pair of open palms to Anna's TITS! Anna was still wide-open from her failed backfist! When Julia caught her full up in the undersides of her tits and popped her up onto the toes of her high heels! Anna staggered back and ate another pair of palms to her tits and YELPED! She swung back with a forearm but Julia was there to block her forearm with both of her open palms! But then Anna actually spun back the other way AND CAUGHT JULIA WITH AN ELBOW TO HER TITS! JULIA STAGGERED! RIGHTED AND ATE ANOTHER SHOT TO HER EXPOSED TITS AS ANNA HAD LITERALLY SPUN HERSELF AROUND AND COME OUT OF IT WITH A PUNCH STRAIGHT TO JULIA'S TITS! JULIA SHUFFLED BACK ON HER HEELS WITH HER MOUTH HANGING OPEN AND HER EYES GLAZING OVER! SHE SHOOK HER HEAD TO CLEAR THE COBWEBS BUT GOT BLASTED IN HER MID-SECTION BY ANNA AND DROPPED HER ARMS! AS SHE FUCK-PANTED AND RAISED HER ARMS SLOWLY ANNA CRIED OUT! SHE'D BEEN CLUBBED FROM BEHIND BY TIA! BRITTNEY WAS ALREADY GETTING PULLED BETWEEN TYRA AND BEYONCÉ WHILE ARIA WAS GETTING ROCKED BY JAIME! ANNA GASPED IN SHOCK AND SPUTTERED COCKSPIT AT THE SUDDEN ATTACK BY THE FAB-4 AND FRIENDS!?!? BUT TIA GAVE ANNA NO ROOM TO BREATHE AS SHE CLUBBED ANNA IN THE TITS WITH TWO AXE-HANDLE PUNCHES! THAT MADE ANNA'S WHOLE BODY JUMP! SHE TOO GAVE OFF THAT ALL TOO FAMILIAR BITCH-BARK THAT MEANT THAT SHE NEEDED HELP! BUT BRITTNEY WAS TOO BUSY GETTING HER BLOUSE TAKEN DOWN BY TYRA AND BEYONCÉ! ARIA WAS TURNED BY ANOTHER STIFF SHOT FROM JAIME! AND SHE STUMBLED AWAY FROM ANY CHANCE OF HELPING ANNA! JULIA INSTINCTIVELY WENT TO HELP BUT GOT SPUN BACK AROUND TO AN ALL TO READY AND WAITING HALLE! WHO BITCH-SLAPPED THE COCKSPIT RIGHT OUT OF HER MOUTH! BRITTNEY WAILED AS HER TITS WERE MAULED AND WOMANHANDLED! THEN B&T CLUBBED HER IN HER SHOULDERS AND NECK! MAKING HER CRY OUT HARDER AS THEY FORCED HER DOWN TO HER KNEES AND THEN CAUGHT HER BY HER HAIR AND QUICKLY KNEED HER IN HER TITS TILL SHE PISSED AND GAVE OUT! ARIA SAT DOWN ON ONE OF THE MANY COVERED FRAMES FOR REDOING THE ARENA FLOOR! SHE FUCK-PANTED WITH HER EYES CLOSED AS JAIME EASILY MAULED HER TITS THROUGH HER SHEER FRENCH MAID UNIFORM! THEN SHE MOANED HOT HARD-AND-HEAVY AS JAIME FORCED HER UP BY HER HAIR! AND THE BACK OF HER NECK! SLUNG HER AROUND AS SHE STAGGERED AND STUMBLED CREAMING UP HER SHEER PANTIES WITH PUSSYJUICE WHILE THE WHOLE ROOM WAS SPINNING TO HER! SHE GRABBED JAIME'S ARM JUST BEFORE PRESSLY COULD SLAM HER DOWN ONTO THIS BLACK COVERED BOX-LIKE WOODEN SURFACE! THE MINUTE HER TITS HIT SHE ARCHED HER BACK AND BITCH-BARKED FOR HELP! AND TRIED TO PICK HERSELF UP! BUT JAIME WAS MORE THAN FRIENDLY ENOUGH TO HELP THE TOP-HEAVY TRAMP BACK UP… THE HARD WAY!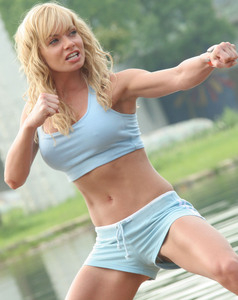 ARIA GRIT HER TEETH AND GRABBED AT JAIME ONLY FOR HER TITS TO TASTE COVERED HARDWOOD AGAIN! SHE FLINCHED AND ARCHED UP! THREW HER ASS OUT AS SHE TRIED TO GET OUTTA OF JAIME'S CLUTCHES! AND THEN FOUND HERSELF PULLED UP AGAIN AND PLANTED FULL-FORCE ON HER TITS! SHE PICKED RIGHT LEG UP AS SHE WHINED LOUDLY AND TRIED TO CRAWL-CLIMB ONTO THIS FUCKIN THING! BUT JAIME YANKED HER BACK UP AND SHE GASPED AND REACHED OVER TO CLAW HER EYES! ONLY FOR JAIME TO GRIP HER UP UNDERNEATH HER CHIN AND PUSH HER WILD-FLAILING ATTEMPT AWAY! ARIA STARTED TO DO SOMETHING ELSE BUT JAIME POWERED HER DOWN AGAIN! AND SHE CRIED OUT AS IF SHE WERE DROWNING! STRUGGLING FOR BREATH! JAIME HAMMERED HER AGAIN AND PULLED HER UP! AGAIN! AND ARIA FLOPPED AROUND AND FLAILED! AGAIN! AND ARIA LET OUT A SHARP BITCH-BARK AS SHE WAS BENT OVER PLANTED ON HER TITS! WITH HER ASS STICKING OUT AND UP, EXPOSED! JAIME DID IT AGAIN AND BOTH OF THEM CRASHED THROUGH THE WOODEN BOX OR CRATE OR WHATEVER THE FUCK IT WAS! THEIR MUTUAL CRIES WERE DROWNED OUT BY THE SHARP SNAPPING OF THE WOODEN CRATE! AND THEY BOTH LAY THERE OUT LIKE LIGHTS WITH THE WOODEN CRATE AND ITS BLACK CAPE-LIKE COVERING COLLAPSED IN ON TOP OF BOTH OF THEM! ARIA PISSED HERSELF AT BEING PUT DOWN! WHILE JAIME SIMPLY PASSED OUT FROM PUSHING THE LIMITS OF GOOD FUCKIN SENSE!

ANNA ON THE OTHERHAND!?!? DROPPED TO HER KNEES AS TIA CLUBBED HER IN THE NECK! AND THEN GRABBED HER AS SHE WHINED! IT WAS ALL HAPPENING TOO FAST FOR THE SCHEMING CULTESS AND SHE COULDN'T STOP CREAMING HERSELF AS SHE KEPT WHINING OVER-AND-OVER IN HER HEAD "MY PLAN WAS PERFECT!

PERFECT

!

FUCK DID THIS!?!? HOW THE

FUCK

DID THIS HAPPEN!?!?!?" BUT IT WAS AN ANSWER SHE WASN'T GOING TO GET! SHE FLOUNDERED AROUND AND REALIZED THAT SHE WAS SECONDS AWAY FROM BEING LAID OUT LEWD WITH THE REST OF THESE LOSERS! SHE FUCK-PANTED AND TRIED TO FIGHT BACK BUT TIA TOOK THE FIGHT OUT OF HER AND HELD HER STILL! ANNA STARTED TO COVER HER TITS BUT TIA BEAT HER TO THE PUNCH AND KNEED HER IN THE TITS! CAUSING ANNA TO TENSE UP AND GRAB TIA'S LEG! TIA STRUGGLED AND FINALLY SHOVED ANNA OFF! AND ANNA FELL ONTO HER SIDE WITH HER EYES NARROWED IN SHOCK FROM HAVING HER PLAN BLOW-UP IN HER FUCKIN FACE! SHE ROLLED OVER ONTO ALL FOURS…! TREMBLED AND TRIED TO GET UP…! MY PLANNN---WUZ PERRRR-

FECT!

THEN SHE COLLAPSED BACK DOWN ONTO THE SIDE OF HER FACE-AND-NECK! FLAT ON HER TITS! SHE TURNED HER ASS UP AS SHE PISSED ON HER CROSSED ANKLES AT BEING SEEN THROUGH SO QUICKLY BY THE FAB-4!

JULIA WASN'T FAR BEHIND ANNA AND ARIA! HALLE HAD ONCE AGAIN GOTTEN HER BY AN ARMLOCK AND HAD WOREN HER OUT! NOT LIKE SHE HAD MUCH LEFT TO GIVE ANYWAY! BUT SHE WAS ONCE AGAIN STANDING STUNNED AND SLUMPED WHILE HALLE WAS AT HER SIDE HOLDING HER ARM! AS SHE SWAYED MOANING MINDLESSLY IN FRENCH! HALLE HAD ALREADY UNLOADED SOME STANDING SIDEKICKS TO JULIA'S SORE STOMACH! AND… truth be told? Halle was winded her damn-self, but also!? She wanted to try some new moves and the sidekicks she'd just unloaded on Julia were sloppy-seconds at best! She knew full well if she'd have used those kinds of clumsy-ass kicks earlier!? She'd be the one suckin wind and swayin with her tits out right now! In all honesty she was trying to figure out exactly how to pull off the move she'd been trying to master for the better part of a year. Julia slumped down to one knee and reached across her body to hold her opposite shoulder as she was on the verge of simply falling the fuck out from being ridden 'round and ragged by all of these BZL Bitches! She tried to pick her head up but couldn't. Then she felt Halle pull on her already twisted arm and she winced and CAUGHT her gasp in her throat, as she gingerly got back up on her high heels. All of her bitches were laid out including her wife, her precious pussy Katsuni and her-and-her wife's prized pair of Brit-Bitches; Adele and Michelle. And it was all over some elaborate Anna Amore

set-up!

That

backfired

! Right the fuck in all of their faces!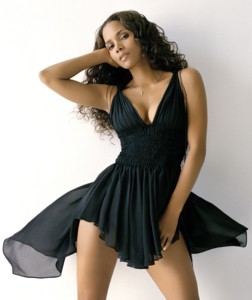 Halle blocked out the commotion around her and concentrated on pulling off this move, especially since Tia, Pam and Jennifer wouldn't help her practice it! She took a deep breath as Julia groaned almost slid back down to one knee. The sensation of being held up by Halle was overwhelming as she could hear the rest of this bunch trying to get themselves back in order. Then she felt Halle? Drag her forward? She moaned pathetically as she creamed herself sloppy, as if she wasn't already soaked enough from being put through the ringer and having her girls and wife put down by these C & D-Listed losers. Halle included. But Halle was now including her in rolling forward from a standing position which confused the fuck out of the already ridden French Anal Porn Empress. She groaned as Halle kept her armlock and rolled them both onto the ground. Pam watched intently while Beyoncé and Tyra were digging Jaime out from her own womanmade mistake of going overboard. Tia was helping J-Lo and they both watched as Halle got Julia onto her back, right along with her. Julia's eyes rolled and she started to sit up but Halle still had her arm and she once again reached across her body to right shoulder and gripped it as curled her cocksuckers through her curtain of obscuring mane and grit her teeth. She started to roll towards Halle but Halle blocked her by shifting her legs and promptly fucking up the move.

Pam shook her head and murmured "That moves too fuckin complicated."

J-Lo held the back of her neck as Katsuni was still face-and-tits planted against her with her ass up. But as she watched Halle trying to figure out how to!?!? J-Lo groaned "Dummy! You're supposed to force her forward with a flip while you climb the side of her body and go straight into an armbar. Start over. Because you're fucked now."

Julia whined and tried to get out as she cursed weakly at Halle "

Salope

."

"Tired of you callin me that." Halle sneered.

To which Julia moaned back "

Pute

."

"Workin my nerves now, Frenchie." Halle was trying to get this fuckin… move right!? She dragged Julia up by her arm again, this time not actually twisting it as Julia groaned at her "Baise

toi

."

"Whatever, same to you too." Halle growled under her breath as Julia damn near fell out! But Halle kept her upright as Beyoncé tried to keep from laughing at Jaime as Jaime was holding the side of her head and lookin lost. In that J.J. Abrahams sorta way too! And Julia also had that same glassy-eyed glazed look as Halle tried it again with J-Lo walking her through it while Pam continued to sit on the floor, catch her breath and marvel at the fact that Julia had to be totally fuckin out of it to simply let Halle put her through the rigger-ma-roll like this again. This time Halle got it right and actually took Julia down by her arm! As Julia yelped and rolled forward while Halle actually managed to climb up onto her side! Causing Julia to go from off of her head and roll over onto her back! As Halle herself was also forced to flip slowly over, along for the ride with Julia but at an almost 90-degree angle as she'd climbed onto her in mid-flip! It was scary as hell because Halle knew that a semi-aware opponent would just tilt and simply smash the shit out of the idiot that pulled off the move! But even in her fucked senseless state Julia knew that the move required speed and precision, not timid twat turning and cowardly cunt-licking! That only made matters worse as she knew that Halle was too fuckin scared of the move to hit it correctly, BUT!?!? For this one time the shit worked because she had a dead-fish for an opponent! Halle had gotten her legs across Julia's tits and locked in the armbar and Julia winced and leaned hard on her right-side and was instantly held in check by Halle's legs across her tits! Halle cranked the hold and Julia immediately arched up on to the top of her head as Halle finally heaped this last insult on top of her by using her as a training dummy! She spread-eagled her legs and tensed up as the sharpness of pain was sudden in her shoulder and she'd long since exceeded her pain threshold! She immediately tapped the floor with her outstretched left hand and Halle let go! Julia jerked over onto her left side holding her hurt arm and then she rolled back over slowly flat on her back and sighed as she stared into the air as everything started to go dark "C'est des…?" she moaned and arched her back as she cradled the undersides of her tits with the same left arm that was also being used to hold her fucked up right shoulder… She bitch-barked upwards "

Conneries

!" Pissed. And passed out.




*******************************************************************************************


BACK TO THE CELEBRITIES
TO MAID ENFORCERS


TO CHARMAINE SINCLAIR
TO JULIA CHANNEL

DOWNLOAD - Racquel Colon vs. Sam Sexton (CyberStorm 2008)
DOWNLOAD - Crystal Johnson vs. Sam Sexton (Aftermath 2007)