JULIA CHANNEL
Born:
November 3rd, 1968 Height: 5'1"; Weight: 120lbs Eyes: Hazel Measurements: 36C-24-37 Orientation: Extremely Bisexual Years Catfighting: 17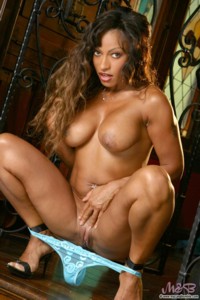 Previous League: MD3 (Marc Dorcel's Dirty Debutante's of Paris, France),
Page 3 AL-CF (British Apartment & Catfighting League),
MML (Moroccan Matrons League), UK Catfight Club, Valkyrie League of Ladies of Germany (VL2), E3X (European Porn Catfighting League), 3XL (American Porn Catfighting League), Amsterdam ProAm
Previous Belt: MD3 Champ 2x's, MD3 Carnal Queen (Fuck-Fighting) 5x's, E3X World Champ 1x,
E3X Anal Champ (Fuck-Fighting) 5x's, E3X Tag Champ (with Charmaine Sinclair) 5x's,
E3X Tag Champ (with Anna Amore) 4x's,
Page 3 Tag Champ (with Charmaine Sinclair) 3x's, Valkyrie Goddess (Fuck-Fighting Champion) 2x's, Valkyrie Queen (Intercontinental Type Belt) 1x, Valkyrie Maiden (European Champion) 3x's, 3XL FFC (Fuck Fighting Champion) 2x's
Finishing Moves: Malian Dream! (Variable smother submission), Channel 21! (Cunt-kick to stun bitch and then grabs them by either a handful of hair or by the back of their head! And delivers split-legged FACEBUSTER! Stolen Finisher from WWF Legend X-Pac!), Channel 22! (Cunt-kick to stun the bitch, then takes them by their arms in an X-formation & gives them an Over-the-Shoulder HIP TOSS DDT! Where they land on the BACK OF THEIR HEAD AND NECK!), Channel 23! (Similar to 22, but this time she gives them an OVERHEAD BACK TOSS DDT!), Channel 19! (Cunt-kick immediately followed by elbows to the tits and torso capped off with a cinch-grab and then a series of fierce elbows to the heart-tit! Every so often she adds a finishing European Uppercut!), Channel DeSoliel! (Top-rope Hurracanrana on a standing opponent or Top-rope Shooting Star PRESS!)
Strengths: Veteran Experience, complete package, great power moves, great fighter and brawler, great top rope and high-flying moves, ultra-aggressive, attacks exposed weaknesses immediately and stays on them, great technical moves, does abnormal damage with punches and kicks, Mistress of Dirty Tactics, great showmanship, great stablemate/teammate, leadership ability, does abnormal damage with body attacks and charging attacks, great ability to reverse Irish-whips, able to take an ass-whipping, abnormal ability to snap out of stuns, high endurance, abnormal ability to recover from KO's, good fuck-fighter, Mistress of BDSM, abilities increase when working with her wife Charmaine Sinclair, abilities increase when working with Maid Enforcers, abilities increase dramatically with Geese
Weaknesses: Takes abnormal amounts of damage like a bitch when caught off-guard, opponents momentum causes her to take abnormal amounts of damage, too much momentum by opponent throughout match can Sudden KO her, does not submit, chained power moves cause her to take abnormal damage after a while, low psyche, her psyche can be wiped out by constant momentum runs by her opponent, once mentally KO'd will simply keep taking punishment till Sudden KO or pinned, needs to stay on offensive due to weaknesses with taking abnormal damage, ultra-aggressive and can overextend/overestimate herself or situation, reversing her reversals stuns her and increases the chance to Sudden KO her or do excessively high amounts of damage to her, she can be chain-stunned easily once momentum against her, tits, ass, takes excessively high damage from Dirty Tactics/especially low-blows without warning, womanhandling her wears her out physically and mentally, Geese

Julia Channel… The French Fucker… is the cornerstone of Geese Howard's, Maid Enforcers. The only person that has actually served him longer than Julia, was Lynn Whitfield. Lynn was the ideal of Geese's vision for his Maid Enforcers, but Julia is the reality of his Maid Enforcers. She speaks several languages, has travelled the world, knows a number of martial arts. Is a lady during the day and a whore in the bedroom. Knows how to carry herself with class, style and grace, yet is down-to-earth, approachable and genuinely warm… Viva La France! Julia is half Black by way of Mali and half White by way of France. She understands who she is and has no issues of identity. She is one of the first actual pornstars to be a video vixen, back when being a video vixen simply meant being a beautiful looking Black woman and not having to shove your ass into the camera and try to make more out of something than you can. She has made her mark on the adult celebrity catfight circuits and has even fought in the mainstream European Celebrity Catfight circuits, but she didn't bother to include them on this bio, and why?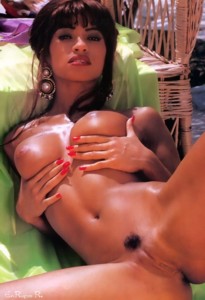 Because she is not ashamed of having been a pornstar. Neither Julia or Geese talk about how they met, but it is crystal clear that they are extremely close with only Julia's wife being aware of what really goes on in the mind of their mutual master. Julia is Supreme Commander of All Maid Enforcers! And she and Charmaine routinely review the ranks and determine who should advance or decline, as well as whether or not they deserve to be "rewarded" by the Master. Even Salma during her initial encounters to try to get in good with Geese, admitted that she was surprised when her sources had stated that Julia always accompanies Geese everywhere, no matter what! But when Salma decided that she wanted in on Geese's new stable which was at the time slated for introduction into the BZL of Stone Rage… Salma was shocked when she found Julia at the practice facility that lay at the edge of Sin City. Salma'd thought that the French Fucker had gone to Japan with her master, leaving Vivica behind to fight against the Fab-4 with Alyssa Milano's, Gen Next!, BUT!? Julia was there… and Salma had to take her seriously based on the info she'd been told. In the end Salma defeated Julia and Vivica, but this was not such a big deal to Julia…

She knows her master better than anyone else, and it was she who leaked the information to draw Salma out of her retirement and convalesence from the BZL! Once she'd put her plan into motion and told her master about what she'd done, he did not object in the least. Julia was unsure if Vivica, who was actually lying about her catfighting history! She was unsure if two liars like Vivica and Lucy could actually handle leading a stable that was meant to represent him in every way. So Julia used her knowledge of her master to propose a list of C-listed kicked cunts that she knew he had personal interest in. Not as strong as "The Three", but ones where she knew he could grow with "The Others". The Others consisted of; Kellita Smith, who had gotten tangled up with Lisa Raye and was unable to be easily enticed to leave her. Jeri Ryan, who was at that time still with the ABA, but on shaky ground. Nikki Cox, another ABA member who was the weakest of the group and sure to be booted out soon. Salma Hayek, who had literally left the BZL after getting repeatedly beaten by the bitches in it. Alyssa Milano, ex-ABA member and current leader of Gen Next!, which Julia was sure would fold sooner than later. Ananda Lewis, a veteran catfighter who never got the due she deserved even though she had a long history of loyalty to Christina Aguilera which culminated in crap! Paula Jai Parker, another veteran catfighter whose personality would mesh perfectly with her masters. Bianca Lawson, one of her masters early contacts that often times eyed him whenever he was not looking. And finally Essence Atkins, a skilled catfighter who also jelled nicely with her master and had worked with him before…

Salma was the one that she found the most eager to hook up with someone that would be able to help her get back on the Path to Victory! She also was not tied up with other commitments or ideas, so when Julia cast her net, Salma was the one that got caught up easily and eagerly! Julia was doubly pleased when her little runners informed her that Penelope Cruz was also intent on following Salma back to the BZL and watching her back! Two for the price of ONE!? Swwwweeeet… Julia was well aware of Salma and Penelope's relationship… and so… after informing her master of what her web had caught! He then gave Julia the keys to spin the web tighter to so that he could ensnare not just Salma and Penelope… but also… Vivica…



W3W Matches


BACK TO THE ROSTER