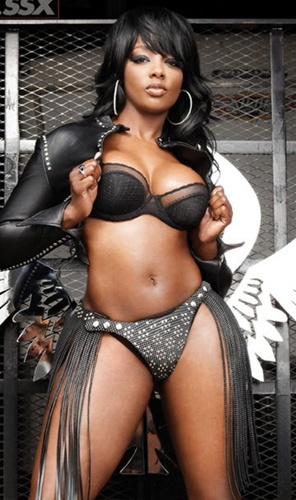 BUFFIE THE BODY
Born: January 27th, 1978 Height: 5' 7" Measurements: 34C-27-45
Buffie Carruth, known by her stage name Buffie the Body, is an American model, fitness instructor Actor and writer. Buffie Carruth was born and raised in Athens, Georgia. The third child in a family of seven, Buffie struggled with her siblings to survive on her single mother's meager salary. But she was raised by a strong woman who taught her to set her goals high and to work hard to bring them to realization.
Ever the opportunist, Buffie made the most of her phenomenal physique by beginning a career as a stripper. Not surprisingly, her voluptuous frame was discovered in a chance meeting in Baltimore with a photographer. In the beginning, Buffie was hesitant to participate in her first photo shoot and even more so to construct a website. However the photographer, persistent in his wish to photograph the voluptuous Buffie, convinced her that a website would be an instant success. He saw something else in the extremely photogenic model, a certain hunger and charm.
A friend of Buffie's, who was familiar with the modeling industry, eventually convinced her to explore this opportunity. However, he was unaware of the spectacular response she would get from her photos. Once they were placed into the right hands, her career took-off.
Buffie went from relative obscurity to voluptuous video vixen within the span of a few months. It proved to be a savvy choice, and within months, this big-bodied babe was appearing in revealing spreads in glossy publications like, XXL, KING, SHADE 45, FEDS, Vibe, Source, and Black Men Magazine. The expansion of her website:
www.buffiethebody.com
became an instantaneous Internet sensation. After the feature in the 50 cent/Tony Yayo "So Seductive" video others followed. Buffie was then featured in Juelz Santana's "Oh Yes", & KaySlay's "Can't stop the reign" videos. In 2006, Carruth played the role of Big Booty Judy in the film
ATL
.
Following her sucessful calendar, Buffie continued her hustle by shooting an independent bio DVD,
Larger than Life
offering an intimate look into the everyday of Buffie Carruth. She also landed her first promotional modeling assignment with Azzure Denim as well as gracing the Hollywood scene in the blockbuster
ATL
with rapper TI. From the Big screen to small screens everywhere, Buffie can also be seen on your cell phone through a ringtone deal with Zingy Inc. Buffie has also released an exercise video,
Bootynomics
, and a book to her credits.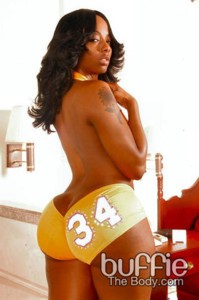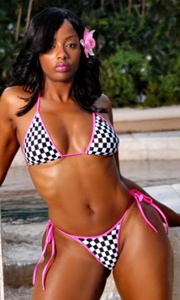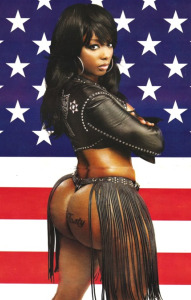 Stone Rage Battle Zone Matches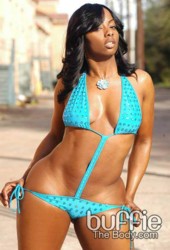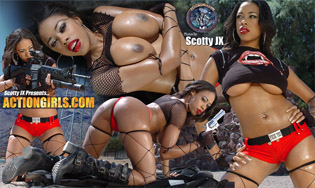 BACK TO THE CELEBRITIES