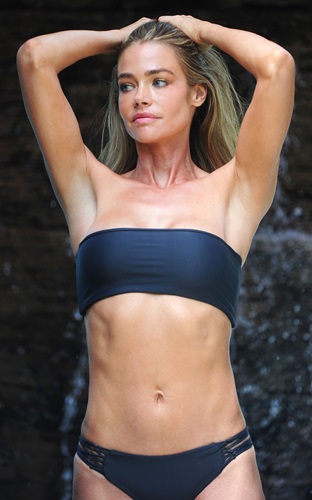 DENISE RICHARDS
Born: February 17, 1971 Height: 5'6" Measurements: 36C-24-34
Denise Lee Richards is an American actress and former fashion model. She was born in Downers Grove, Illinois, and graduated in 1989 from El Camino High School in Oceanside, California. As a child, she was a "tomboy", the "only girl on the baseball team".
Before she was an actress, Richards was a fashion model. Richards spent the majority of the 1990's appearing in lower-budget films, television movies and guest starring in episodes of several television shows such as
Saved by the Bell
, and
Married with Children
(1991), a 5 second walk through. Her first starring role in a wide theatrical release was
Starship Troopers
in 1997, which was followed by her role in the moderately successful cult film
Wild Things
in 1998.
Richards was cast as the nuclear-physicist Christmas Jones in the James Bond film
The World Is Not Enough
(1999). Though she considered her role "brainy", "athletic", and having depth of character, she was criticized for not being credible. Her outfit, which often comprised a tank top and shorts, elicited comments. She was ranked as the worst Bond girl of all time by Entertainment Weekly in 2008, and was chosen as "Worst Supporting Actress" at the 1999 Razzie Awards for the role. In addition to her film work, Richards made regular appearances in the situation comedies
Spin City
,
Two and a Half Men
,
Friends
and
Seinfeld
. She also starred in the short-lived UPN series
Sex, Love & Secrets
in 2005.
Throughout the early 2000's, Richards appeared in several film roles which both parodied and utilized her image as a sex symbol, including
Valentine
,
Undercover Brother
and
Scary Movie 3
. In December 2004, she posed for a nude pictorial in Playboy magazine. Richards also posed semi-nude for the July 2006 issue of Jane magazine to raise money for the Clothes Off Our Back Foundation. In 1999, she ranked 9 in Maxim's 50 Sexiest Women and in 2001 she was voted 2nd in FHM's USA 100 Sexiest Women, 5th in FHM 100 Sexiest Women and 19 in AskMen.com 50 Most Beautiful Women. Richards appeared on the 8th season of
Dancing with the Stars
. She also has her own reality TV show,
Denise Richards: It's Complicated
which airs on E!.
In 2002, she married actor Charlie Sheen. In 2005, Richards filed for divorce from Sheen. Richards later sought a restraining order against Sheen, citing alleged death threats against her. Richards briefly dated Bon Jovi guitarist Richie Sambora shortly after their respective separations from Sheen and Heather Locklear, ending what Locklear had considered to be a close friendship.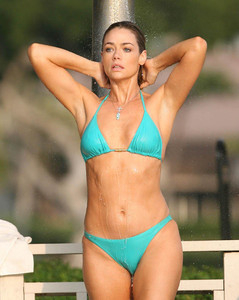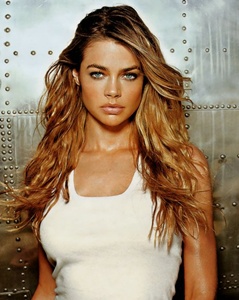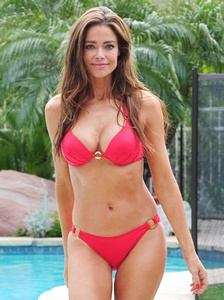 Battle Zone Stories with Denise Richards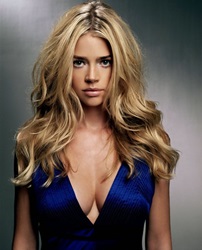 BACK TO THE CELEBRITIES