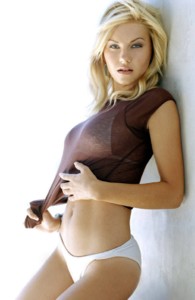 ELISHA CUTHBERT
Born: November 30, 1982 Height: 5' 4"
Elisha Ann Cuthbert was born in Calgary, Alberta, Canada. She grew up in Greenfield Park, near Montreal, Quebec. In 2000, she graduated from Centennial Regional High School and moved to Los Angeles at the age of seventeen to pursue an acting career.
When she was seven, Cuthbert started modeling for various lines of children's clothing and also became a foot model. She made her first televised appearance in the horror-themed series for children Are You Afraid of the Dark?. Cuthbert also co-hosted Popular Mechanics for Kids. Cuthbert landed her first role in a feature film in the family drama
Dancing on the Moon
(1997). She appeared in several other Canadian family-themed movies and an airplane thriller,
Airspeed
.
Soon after her move to Los Angeles, Cuthbert was cast in the role of Kim Bauer, daughter of CTU agent Jack Bauer in the television series 24. She appeared in the show's first three seasons. Cuthbert has plans to return for the movie version of 24, playing Kim Bauer. In her next big-screen outing, Cuthbert starred with
Paris Hilton
in the remake of the classic horror film
House of Wax
(2005). In 2007, Cuthbert appeared in the film,
Captivity
, a thriller centered around a fashion model taunted by a psychopath who has imprisoned her in a cellar – of which she was nominated by Razzies as worst actress.
Cuthbert, who enjoys painting, is a devoted ice hockey fan and Los Angeles Kings season ticket holder. She maintained her own blog on the NHL's web site. She was previously in a relationship with New York Rangers hockey player Sean Avery.
Cuthbert auditioned for the role of Mary Jane Watson in the
Spider-Man
film, but the role went to Kirsten Dunst. Cuthbert had also screen tested for the role of Lois Lane in
Superman Returns
, but she lost the part to Kate Bosworth. She had also been turned down for the lead in
Fantastic Four.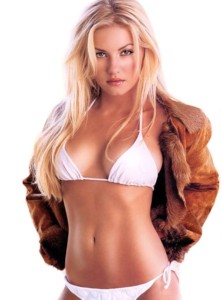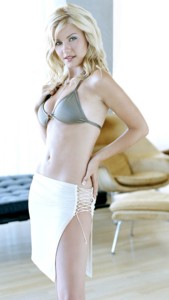 Stories with Elisha Cuthbert

BACK TO THE CELEBRITIES