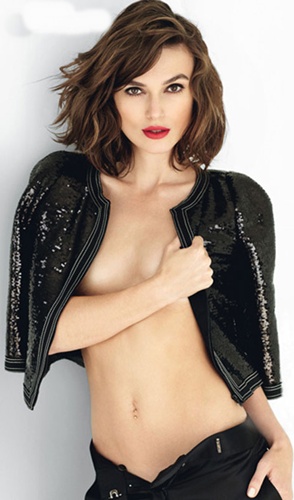 KEIRA KNIGHTLEY
Born: March 26, 1985 Height: 5' 7"
Keira Christina Knightley was born in Teddington, London, England, the daughter of Sharman MacDonald, an award-winning playwright, and Will Knightley, a theatre and television actor. Knightley has noted that she was "single-minded about acting" during her childhood. After getting an agent at 6, she did worked on mostly commercials and small TV roles. Her first role was "Little Girl" in
Royal Celebration
, a 1993 TV movie. A year later, she had a small role in the movie
A Village Affair
. She later starred in 1995's
Innocent Lies
and 1998's
Coming Home
. She was a princess in the 1996 movie
The Treasure Seekers
. Later in 1999, she appeared as Rose in
Oliver Twist
.
Keira Knightley appeared in several television films in the mid to late 1990s—before being cast as Sabé, Padmé Amidala's decoy, in the 1999 science fiction blockbuster
Star Wars Episode I: The Phantom Menace
. Knightley was cast in the role due to her close resemblance to
Natalie Portman
. Knightley's first starring role followed in 2001, when she played the daughter of Robin Hood in the made-for-television Walt Disney Productions feature,
Princess of Thieves
. She trained for several weeks in archery, sword fighting, and horse riding. She appeared in a miniseries adaptation of
Doctor Zhivago
that first aired in 2002 to mixed reviews but high ratings.
Knightley's breakthrough role was in the football-themed film,
Bend It Like Beckham
, which was a success in its August 2002 UK release, grossing $18 million, and in its March 2003 U.S. release, grossing $32 million. After Bend It Like Beckham's UK release raised her profile, she was cast in the big budget action film,
Pirates of the Caribbean: The Curse of the Black Pearl
(along with Orlando Bloom and Johnny Depp), becoming one of the biggest hits of summer 2003 and cementing Knightley as the new "It" girl. She went on to appear in the uber-lucrative sequels
Pirates of the Caribbean: Dead Man's Chest
and
Pirates of the Caribbean: At World's End
before announcing that she would not return for the planned fourth installment. Unfortunately, she took the action thing a little too seriously and starred in the unfortunate films
King Arthur
and
Domino
before finally proving to critics that there was actually some major talent hidden beneath all that beauty. At age 20, Knightley became the third-youngest woman in Oscar history to be nominated for Best Actress.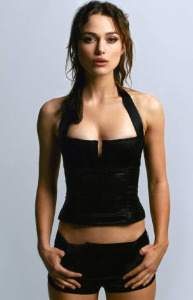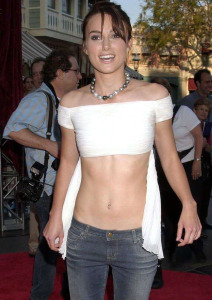 Stone Rage Battle Zone Matches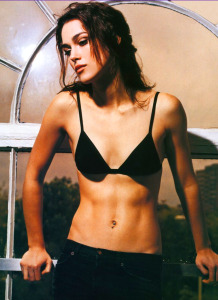 DOWNLOAD - FREE GODDESS ARMIE - SEXY GALLERY
Kira Knightley New Nudity!
BACK TO THE CELEBRITIES