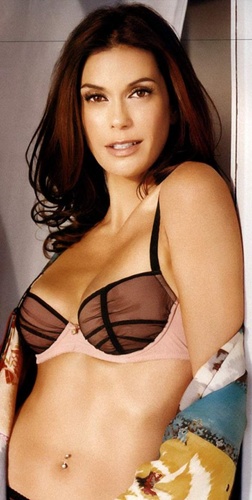 TERI HATCHER
Born: December 8, 1964 Height: 5' 6"
Teri Lynn Hatcher was born December 8, 1964, in Sunnyvale, California, outside of San Francisco. She was the only child to father Owen, a nuclear physicist and mother Esther, a computer programmer. After high school, Teri went on to study acting at the American Conservatory Theater in San Francisco while also pursuing a degree in mathematics and engineering at De Anza College in Cupertino, California. A year later, Teri became a member of the San Francisco 49ers cheerleading squad, known as "The Gold Rush."
Teri went to Hollywood with a friend to lend support in her friend's bid for an acting job. Teri also went for the part and ended up winning her first paying gig on Aaron Spelling's
Love Boat
, as part of the Pacific Princess' resident entertainers, The Mermaids.
From her first role, Teri went on to land some smaller TV roles and had her first big film part as an egomaniac actress in the 1989 satire,
The Big Picture
. She went on to some comic supporting roles in films such as
Tango & Cash
,
Soap Dish
with Whoopi Goldberg, and
Straight Talk
with Dolly Parton. In 1988, Teri married personal trainer Markus Leithold, but the marriage only lasted 10 months.
In 1993, Teri starred in one of her biggest projects to date, as Lois in
Lois & Clark: The New Adventures of Superman
. The show made her a household name and brought her into America's living rooms every week.
In 1994, Teri married actor Jon Tenney and the couple had their first child. After a four-year run with Lois & Clark, Teri remained a force with high-profile roles in the 007 extravaganza
Tomorrow Never Dies
and
2 Days In The Valley
(in which she has a catfight with Charlize Theron), but she is still well-known for her role as Jerry's girlfriend on
Seinfeld
, who tells Jerry that her breasts are "real, and they're spectacular."
Taking some time off to take on a whole new role as mom, Teri was seen in the 2001 film,
Spy Kids
. After enjoying some time as a proud spokesperson for Radio Shack and appearing in made-for-TV movies like 2001's
Jane Doe
and
Say Uncle
, and 2003's
Momentum,
Teri was cast as single mom Susan Mayer in ABC's hit series,
Desperate Housewives
. Not only did the show enjoy strong ratings, but Teri was awarded the Best Actress in a Television Series Golden Globe in 2005.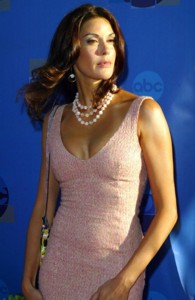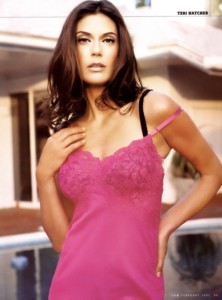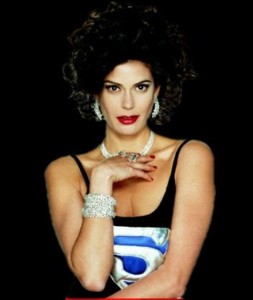 Teri Hatcher Battle Zone Stories


Other Stories with Teri Hatcher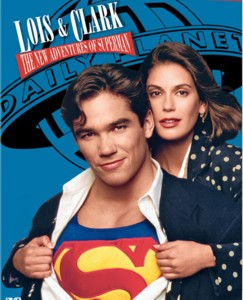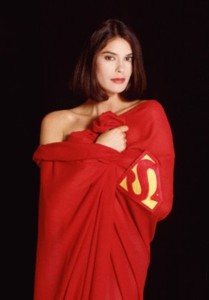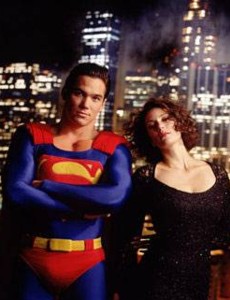 BACK TO THE CELEBRITIES