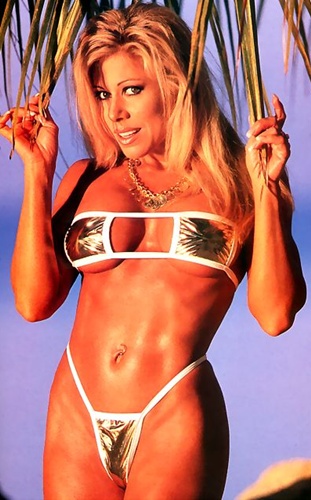 TERRI RUNNELS
Born: October 5, 1966 Height: 5'0"
Terri Lynne Boatright Runnels is an American retired professional wrestling manager, television host, and occasional professional wrestler. Runnels began her professional wrestling career in World Championship Wrestling (WCW) as Miss Alexandra York, manager of The York Foundation. She later joined the World Wrestling Federation (WWF), later renamed World Wrestling Entertainment (WWE), where she worked for eight years.
Runnels was originally a make-up artist for CNN from 1985 to 1991, where she worked on Larry King's make-up. On the weekends, she did makeup for the wrestlers of Jim Crockett Promotions (JCP). When the company was purchased by Ted Turner in 1988 and renamed World Championship Wrestling (WCW), she moved to Atlanta and continued doing make-up for some of the wrestlers. Booker Ole Anderson eventually asked her to become part of the roster as a manager. Runnels debuted in 1990 as Alexandra York, a laptop-carrying accountant who led an alliance known as the York Foundation, a group of wrestlers with finance-themed gimmicks.
Runnels debuted in the World Wrestling Federation at the Royal Rumble in 1996 as Marlena, a character modeled after Marlene Dietrich. She debuted as a coolly unconcerned and indifferent manager. With her cigar-smoking, seductive, nonchalant and mysterious gimmick, she acted as the manager of Goldust.
In the early years of her career with the WWF, she managed her (then) real-life husband Dustin Runnels (known on-screen as Goldust) and was a member of the Pretty Mean Sisters alliance with
Jacqueline Moore
. She also managed both The Hardy Boyz and Edge and Christian following the Terri Invitational Tournament in 1999. Subsequently, she had an on-screen rivalry with The Kat, managed The Radicalz stable, and worked as a host and interviewer. During her time with the WWF/E, she briefly held the Hardcore Championship, her only championship during her career. After leaving the wrestling business, Runnels became involved in philanthropic work.
Boatright grew up in Florida. She dated Brian Pillman in 1990 while they were both in WCW. In 1993, she married Dustin Runnels, whom she met while they were both working for WCW, taking his last name as her own. They have a daughter, Dakota, who was born in 1994. Dustin Runnels' strained relationship with his father Dusty Rhodes caused problems in their marriage. The couple divorced in 1999 after six years of marriage. Years after the divorce, they were able to have a "better relationship". Terri began dating former professional wrestler New Jack in 2009. As of July 2011, the couple is no longer together.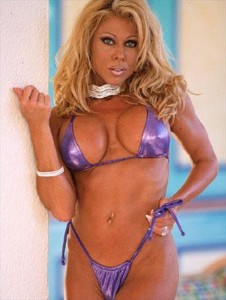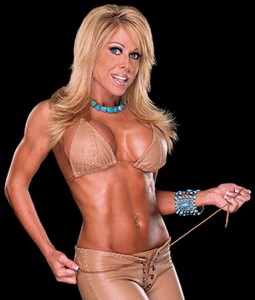 BACK TO THE CELEBRITIES