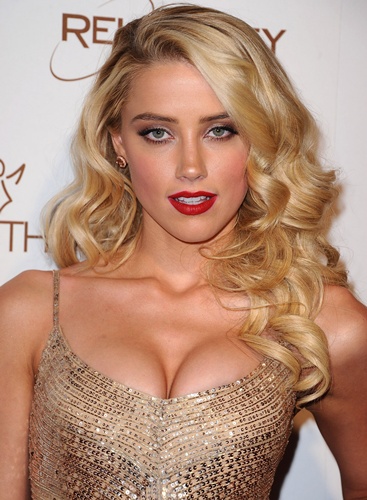 AMBER HEARD
Born: April 22, 1986 Height: 5' 8"
Amber Laura Heard was born and raised in Austin, Texas. She attended St. Michael's Catholic Academy in Austin until her junior year, when she left to pursue a career in Hollywood. As a teenager, Heard was active in her school's drama department and appeared in local commercials and campaigns. Dropping out of school at the age of 17, she went to New York to start a career in modeling, then relocated to Los Angeles to get into acting.
Heard made appearances in various TV shows and two music videos, Kenny Chesney's "There Goes My Life" and Eisley's "I Wasn't Prepared". She was cast as Liz in the pilot episode of The WB's
Jack & Bobby
(2004), as Riley in an episode of
The Mountain
(2004) and she had a brief cameo as a salesgirl in
The O.C.
(2005). Her first movie role was Maria in
Friday Night Lights
(2004). She next starred as Shay in
Side FX
(2005), an independent horror film, and had supporting roles in
Drop Dead Sexy
(2005),
Price to Pay
(2006) and
You Are Here
(2006). Heard had more prominent parts in Niki Caro's
North Country
(2005) and in Nick Cassavetes'
Alpha Dog
(2006). In 2006 she starred in an episode of
Criminal Minds
.
She was next cast in the title role in
All the Boys Love Mandy Lane
. The horror film premiered at the Toronto Film Festival in September 2006. Heard's first starring role came in 2007 on the CW television show
Hidden Palms
. Her breakthrough came in 2008 with roles in
Never Back Down
and
Pineapple Express
. In 2009, Heard starred in
The Stepfather
and also had a small role in the horror-comedy
Zombieland
. She next starred in
The Joneses
and
And Soon the Darkness
(both 2010), John Carpenter's
The Ward
, alongside Nicolas Cage in
Drive Angry
, and alongside Johnny Depp in
The Rum Diary
. Heard was reported to have won the role out over
Scarlett Johansson
and
Keira Knightley
.
She has said about her sexuality: "I don't label myself one way or another – I have had successful relationships with men and now a woman. I love who I love; it's the person that matters." Heard grew up around guns, and owns a .357 Magnum. A fan of muscle cars, she drives a 1968 Ford Mustang.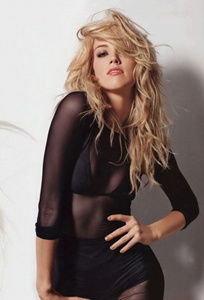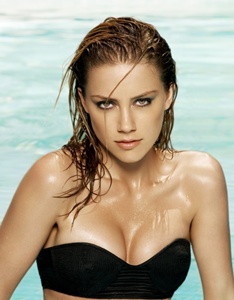 Stone Rage Battle Zone Matches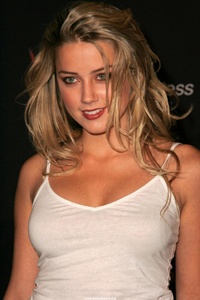 BACK TO THE CELEBRITIES