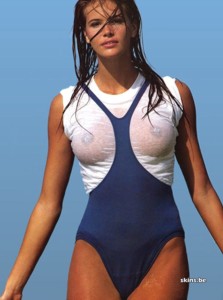 ELLE MACPHERSON
Born: March 29, 1964 Height: 6' 0"
Elle Macpherson is an Australian model, actress, philanthropist and businesswoman. She is renowned for her beauty, ideal measurements, and entrepreneurial skills. Macpherson was born in Cronulla, Sydney. Her career properly began in 1982 with a television commercial for Tab Cola that established her as a "girl next door" figure in Australia. By 1986, she had been featured on the covers of
Elle
,
GQ
,
Harper's Bazaar
,
Vogue
,
Tatler
, and
Playboy
. Eventually she gained even more exposure through
Sports Illustrated
magazineís annual swimsuit issue. She appeared on the cover a record five times, in 1986, 1987, 1988, 1994 and 2006. Her popularity reached such a level that Australian government offered her a post on its tourist commission as an unofficial ambassador.
In the 1980s, together with Linda Evangelista, Christy Turlington,
Naomi Campbell
, and
Cindy Crawford
, Macpherson became part of the first generation of supermodels. Among this elite grouping, however, she began to display a singular ability to create and manage her own business properties. In 1994, she shocked the modeling world by parting from her prestigious agency, Ford Models, to work more lucratively for her own company, Elle Macpherson Inc.
She soon went on to produce her own highly popular series of calendars, each of which was accompanied by a making of television program in 1992, 1993, 1994. She used this success as a springboard to create the "Your Personal Best -- The Body" series of workout videos. Macpherson later diversified her business portfolio, and in 1990 launched her eponymous lingerie collection Elle Macpherson Intimates in partnership with Bendon Limited Apparel. In 2008, Elle signed a 3-year spokesperson deal with Revlon.
Macpherson made her movie debut playing an artist's model in the 1994
Sirens
. Macpherson followed with a series of acting roles, appearing in films such as Woody Allenís
Alice
,
Batman and Robin
,
The Edge
, and
The Mirror Has Two Faces
. In 1999, Macpherson appeared in five episodes of the sitcom "Friends" as Joey's roommate and girlfriend, Janine Lecroix. Macpherson went on to film
Jane Eyre
and
If Lucy Fell
. Her most controversial acting is the Showtime cable network miniseries
A Girl Thing
which she plays a woman experimenting with bisexuality.
Macpherson met Gilles Bensimon in 1982 and married in 1985 but divorced after 4 years. Macpherson has two sons with her former long-term boyfriend, French financier Arpad Busson. The couple started their relationship in 1995, were engaged in 2002 but separated in 2005. Macpherson currently resides in the United Kingdom.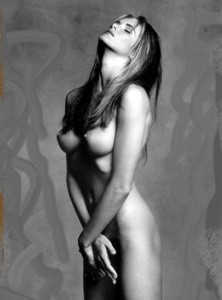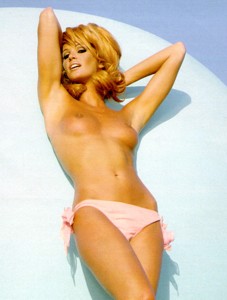 Stories with Elle Macpherson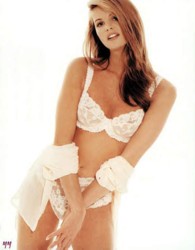 DOWNLOAD - FREE GODDESS ARMIE - SUPREME BEING GALLERY



FOLLOW ARIEL X TO HOGTIED.COM!




BACK TO THE CELEBRITIES