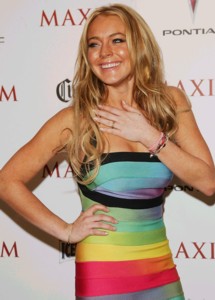 LINDSAY LOHAN
Born: July 2, 1986 Height: 5'5"
Lindsay Dee Lohan was born in the Bronx and grew up on Long Island. Her family was financially comfortable. Her mother was a Wall Street analyst before becoming Lohan's manager. Her father inherited his family's pasta business, which he later sold to trade in futures (briefly becoming President of New York Futures Traders). Sentenced to four years in prison in the late 1980s, he spent much of his daughter's preteen years in prison for securities fraud.
Lohan started in show business as a child fashion model for magazine advertisement and television commercials. At age 10, she began her acting career in a soap opera; at 11, she made her motion picture debut by playing identical twins in Disney's 1998 remake of
The Parent Trap.
Lohan rose to stardom with her leading roles in the films
Freaky Friday, Confessions of a Teenage Drama Queen, Mean Girls
and
Herbie: Fully Loaded
. Her subsequent roles include appearances in
A Prairie Home Companion
and
Bobby
.
Hoping to become a "triple threat" (actor/model/singer) like her idol, Ann-Margret, Lohan began by showcasing her singing talents through her films. Her debut album, Speak, was released in 2004, and peaked at number four on the Billboard 200. In 2005, her second album, A Little More Personal (Raw), debuted at number 20 on the Billboard 200 chart, but fell under the top 100 within six weeks
Lohan has been a frequent attendee at various nightclubs and social events - at times being photographed with nightlife notables such as
Paris Hilton
and Nicole Richie. Responding to the media's portrayal of Lohan as a "party girl", she commented, "People say, 'Oh, she goes out and she parties'. No, we are just going out and having fun."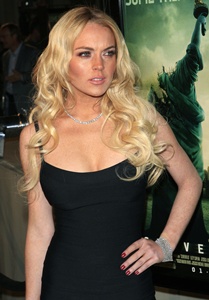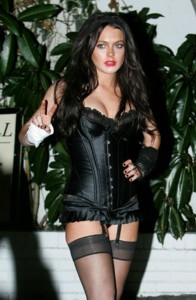 Stone Rage Battle Zone Matches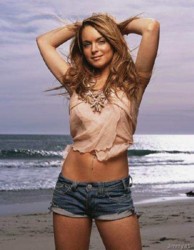 BACK TO THE CELEBRITIES