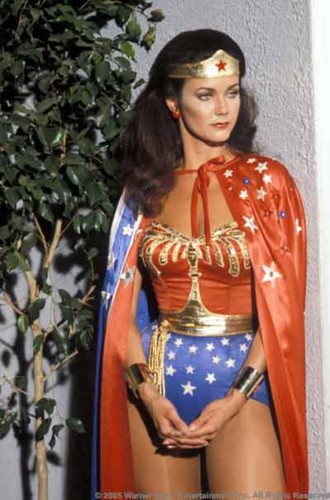 LYNDA CARTER
Born: July 24, 1951 Height: 5'9"
Carter was born Linda Jean Córdoba Carter in Phoenix, Arizona. Her father was American, and her mother was Mexican. Carter grew up an avid reader of the Wonder Woman comic books. She went to Arcadia High School in Phoenix, then to Arizona State University, but after being voted the most talented student she dropped out to pursue a career in music. She toured as a singer with several rock groups before returning to Arizona in 1972.
She entered a local beauty contest and achieved her first national fame by winning Miss World USA in 1972 representing Arizona. She eventually represented the United States in the Miss World pageant, where she reached the semi-finals. After taking acting classes at several New York acting schools, she began making appearances on TV shows such as
Starsky and Hutch
,
Cos
and
Nakia
and B-movies including
Bobbie Jo and the Outlaw
(1976). However, her acting career did not take off until she landed her starring role in the
Wonder Woman
television series. Her earnest performance as the scantily clad superhero endeared her to fans and critics and the series lasted for three seasons. Thirty years after first taking on the role, Carter continues to be closely identified with Wonder Woman, so much so that it has proved difficult for producers to find a suitable candidate to play the character in subsequent aborted productions.
Carter's other credits include the title role in a 1983 biopic of Rita Hayworth and a variety of television specials. She also starred in a couple of short-lived TV series, including
Partners in Crime
with Loni Anderson. In 2001, Carter was cast in the low-budget comedy feature
Super Troopers
as Vermont Governor Jessman. Carter had her first appearance in a major feature film in a number of years in the 2005 big-screen remake of
The Dukes of Hazzard
, also directed by Chandrasekhar. She also appears in the 2005 movie
Sky High
as Principal Powers, the head of a school for superheroes. Carter has also done voiceover work for video games, performing voices for the Nord and Orsimer (Orc) females in three computer games from The Elder Scrolls series.
Carter has been married twice. Her first marriage was to her former agent Ron Samuels on May 28, 1977. They were divorced in 1982. Carter married lawyer Robert Altman.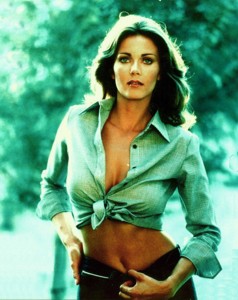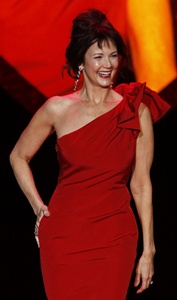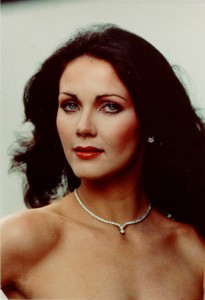 Stone Rage Battle Zone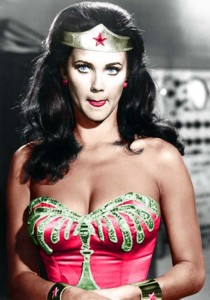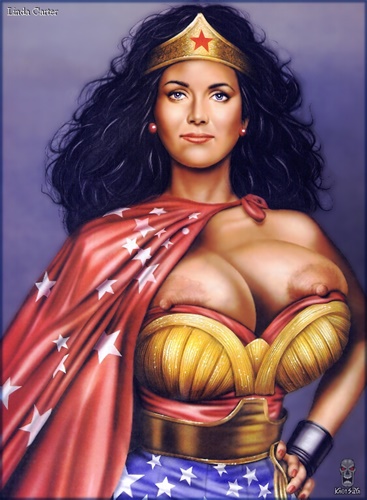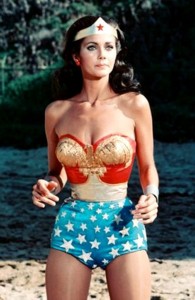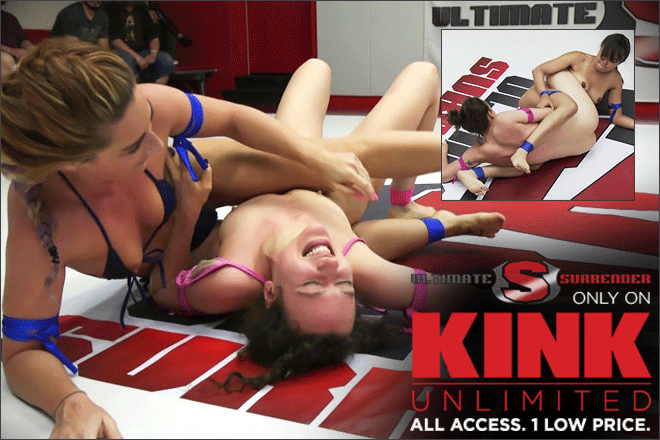 BACK TO THE CELEBRITIES