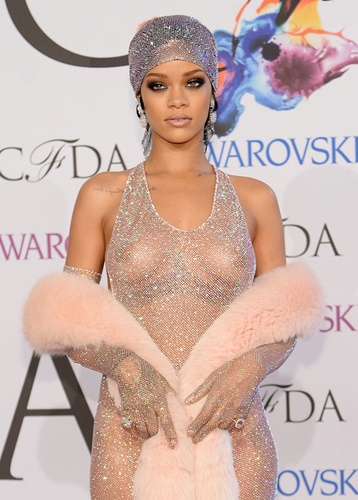 RIHANNA
Born: February 20, 1988 Height: 5'8"
Rihanna was born Robyn Rihanna Fenty in Saint Michael, Barbados. Growing up in the parish of St. Michael, Barbados, it never occurred to Rihanna that one day she would be sitting in the company of mega music moguls. Before moving to the US in 2005, Rihanna lived somewhat of a simple life on her home island, attending high school and like most teenage girls sang songs for fun with her friends. Aside from winning her school's beauty and talent pageant, Rihanna never realized how talented she really was until she attracted the attention of music producer Evan Rogers. Evan and his partner, Carl Sturken, have produced hits for
Christina Aguilera
, Ruben Studdard and
Kelly Clarkson
. Evan and his Barbadian wife were vacationing near Rihanna's hometown. Through a mutual friend were introduced to the young diva. After hearing her belt out a couple of tunes Evan realized Rihanna's future star power and invited her to New York to record.
All it took was a quick audition with Shawn "Jay-Z" Carter, President and CEO of Def Jam Recordings, for the green-eyed beauty to solidify a recording contract with the company. "It took me two minutes to see she was a star," Jay-Z said he signed her on the spot after she belted out
Whitney Houston's
"For the Love of You" in his office. While her life changed forever, the sweet natured island girl laughs at her own naiveté. Rihanna, with a healthy dose of her Bajan accent hanging onto every one of her words, remembers "I saw just a little bit of Jay's face down the hall and I was just like, 'Oh my God!' I had never met a celebrity, and to meet a celebrity who's also the president of the label, that was crazy!!"
Rihanna's debut album had all the ingredients that make musical magic. And like her influences Beyonce, Alicia Keys, and Mariah Carey, Rihanna is a talented songwriter who has co-written much of her album. "Music is in my D.N.A.!" exclaims the bright eyed singer. Her first single "Pon De Replay" mashed up dancehalls worldwide with Rihanna's soul stirring vocals demanding the DJ to play her song again and again 'til it touches every single person within earshot. Dropping from the harmonic heavens to the groovalistic dance floor, Rihanna returned with another single that had listeners begging the d.j. to play it one more time. The sizzling "S.O.S." brings the summer heat. With its hypnotic beat and enticing melody, "S.O.S." utilizes the electro-funk of Soft Cell's '80s classic "Tainted Love" to create a soulful anthem of young love.
Rihanna made her acting debut in a cameo role in
Bring It On: All or Nothing
, she also appeared on an episode of soap opera
All My Children
and drama
Las Vegas
. Rihanna recently appeared at #8 on the Maxim Hot 100.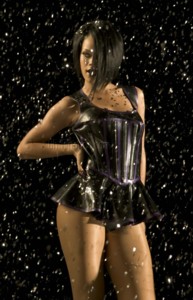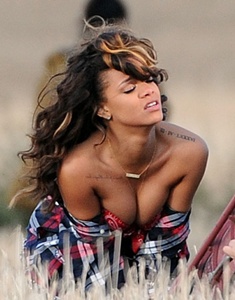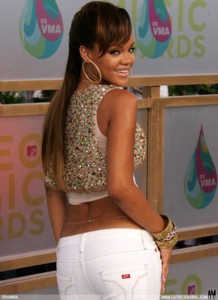 Stone Rage Battle Zone Matches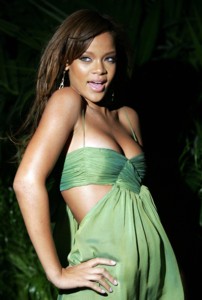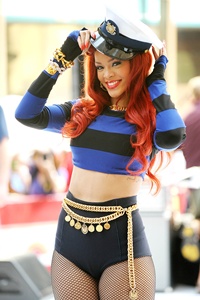 BACK TO THE CELEBRITIES