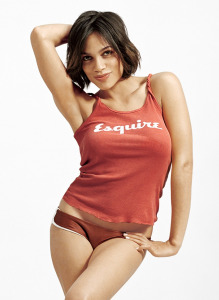 ROSARIO DAWSON
Born: MaY 9, 1979 Height: 5' 7"
Rosario Dawson is an American actress and singer. Dawson was born in New York City, the daughter of a plumber of Puerto Rican, Cuban and Dominican descent, and a construction worker of Native American and Irish descent. Her mother broke into an abandoned building on the Lower East Side of Manhattan where she and her husband installed plumbing and electrical wiring, to turn the building into a squat where Rosario would grow up. Dawson cites this when explaining how she learned "if you wanted something better, you had to do it yourself."
As a child, Rosario made a brief appearance on Sesame Street. She later appeared in the controversial 1995 film
Kids
. She went on to star in varied roles; ranging from independent films, to big budget blockbusters including
Rent
,
He Got Game
and
Men in Black II
.
Dawson starred in the 2002 Spike Lee film drama,
25th Hour
. In the 2004 Oliver Stone film
Alexander
she played the bride of Alexander the Great, which featured her in a fully nude/sex scene. In 2005, Dawson appeared on stage in the Public Theater's "Shakespeare in the Park" revival of Two Gentlemen of Verona. She also appeared in
Sin City
, co-directed by Robert Rodriguez and Frank Miller where she played a prostitute-dominatrix. Also that year she appeared in a graphically violent scene in the Rob Zombie film
The Devil's Rejects
. The scene was cut from the final film, but is available in the deleted scenes on the DVD. She also starred in 2006's
Clerks II
. She co-starred in the Quentin Tarantino throwback movie
Death Proof
in 2007, part of the double feature
Grind House
. She also starred in
Descent
. In 2008, Dawson starred with Will Smith in
Seven Pounds
and in Steven Spielberg's
Eagle Eye
.
In 1999, Dawson teamed up with Prince for the re-release of his 1980s hit "1999". The same year she appeared in The Chemical Brothers' video for the song "Out of Control" from the album Surrender. She is also featured on the track "She Lives In My Lap" from the OutKast album Speakerboxxx/The Love Below. Dawson, an avid comic book fan, co-created the comic book miniseries Occult Crimes Taskforce. Dawson starred in Gemini Division, an online-based TV series. She voiced a character in the computer animated series Afterworld. On January 17, 2009, Dawson hosted Saturday Night Live. Later in the year she voiced the character, Artemis, in the animated
Wonder Woman
film.
Dawson dated former Sex and the City star Jason Lewis for two years. She has also been rumored to have dated Dawson's Creek star Joshua Jackson. In 2008, Dawson confirmed she had been dating an international DJ. Dawson is involved with the Lower East Side Girls Club and supports other charities such as environmental group Global Cool, the ONE Campaign, Oxfam, Amnesty International, Parents, Families and Friends of Lesbians and Gays, Stay Close.org, International Rescue Committee, Voto Latino, and she participated in the Vagina Monologues. She attended both the Democratic National Convention as well as the Republican National Convention in 2008. In 2008, Dawson became a spokesman for TripAdvisor.comís philanthropy program, More Than Footprints. Also in 2008, she lent her voice to the RESPECT! Campaign, a movement aimed at preventing domestic violence. She recorded a voice message for the Giverespect.org Web site stressing the importance of respect in helping stop domestic violence.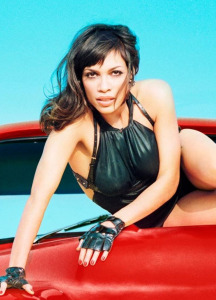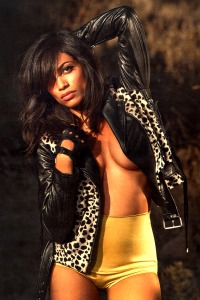 Stone Rage Battle Zone Matches

BACK TO THE CELEBRITIES