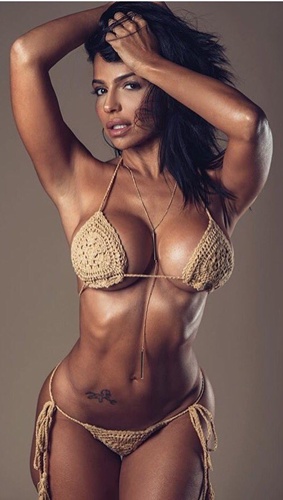 VIDA GUERRA
Born: March 19, 1974 Height: 5' 3"
Vida Guerra is a Cuban-born American model, actress, and singer. Born in Havana, Cuba, Guerra moved with her family to the United States soon after, ending up in Perth Amboy, New Jersey. While growing up, she entered several fashion shows modeling swim wear, and appeared in a few music videos.
Vida's first taste of fame came after appearing in a Big Pun video called "New York to New Orleans." She sat next to the now deceased rapper and grooved to the beat throughout the song. Following this slight exposure, Vida returned to her normal life. She took a job as a loans officer, but still kept her eye out for modeling opportunities. After browsing through an FHM magazine, a close friend suggested she send in pictures of herself. With nothing to lose, Vida did just that and appeared in the December 2002 issue. The magazine later reported that almost one-third of their mail was from readers demanding more photos of Vida. She was called back for more photo shoots and became "FHM's Model of the Year" in 2004.
Following this magazine work, Vida Guerra was recruited to dance on Dave Chappelle's comedy show,
The Chappelle's Show
on Comedy Central. Her big booty also made Vida Guerra a perfect fit in P. Diddy, Nelly and Murphy Lee's "Shake Ya Tailfeather" video, a popular rap hit in the summer of 2003. She was honored at the end of 2003 with FHM's "Rear of the Year" award and was then cast as a muse in the comedy short Writer's Block.
Now a recognized model, Vida Guerra grabbed more headlines after appearing with tight end Jeremy Shockey of the New York Giants at the opening of Jay-Z's New York nightclub. The relationship -- if one could even call it that -- did not last long, but Vida Guerra did not need to rely on a boyfriend to make the news. She appered in the film
National Lampoon's Dorm Daze 2
, and lent her voice to the video game Scarface: The World Is Yours
In April 2005, Guerra's camera phone was allegedly hacked. Dozens of photos, including nude pictures, were widely disseminated on the internet. Guerra said the nude images were another woman, and had been mixed with genuine, non-nude camera-phone images of her to create the false appearance that she was the naked woman pictured. However, the head of her record label maintained that the nude photos were of Guerra and that she had deliberately leaked them as a publicity stunt. Guerra was dropped by the label over this incident. The July 2006 issue of Playboy featured the first formal nude photos of Guerra. Part of her motivation for posing for the magazine, she said, was the camera phone incident; she wanted people to see what she really looked like naked.
In 2007 Vida started hosting a speed TV show called
Livin' The Low Life
.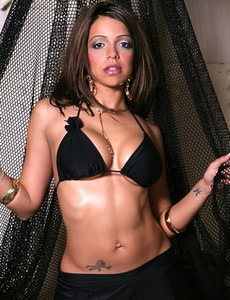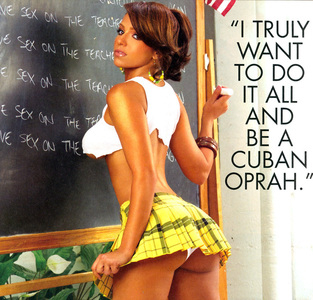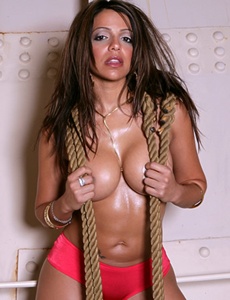 Stone Rage Battle Zone Matches